"This is what you have been waiting for. No doubt you are nervous, but you know that you are ready. You earned this opportunity. And you were born to fly… you are ready, you are powerful, and you belong. Now go get it." — Kara Goucher
Thanks to running HalfMarathons.Net, we've had the chance to run some of the most beautiful and stunning races around the country. There are more than 2,500 half marathons that take place in the U.S. alone each year, with many thousands more around the world.
Here's a sampling of what you'll find on our site and in our newsletter each week, races that'll inspire you to start training — beautiful cities, gorgeous national parks, and scenery you might never get to see if you weren't running.
Enjoy and explore these races, and let me know if you've run any of them — we'd love to know what your experience was like.
It's "the hardest race you'll ever love," organizers say, and the route lives up to the description at this race, a difficult and challenging one filled with hills and dramatic scenery near Lake Mead and the Hoover Dam.
Overton, Nev. • View this race »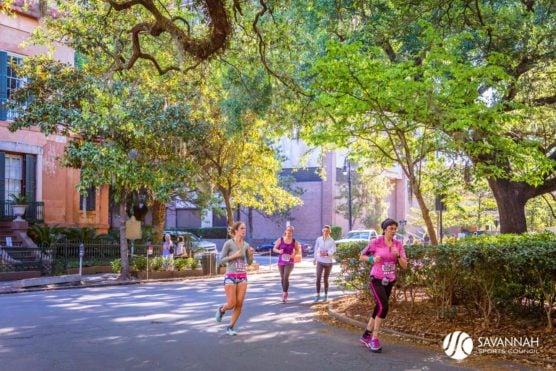 Run through the city celebrated in John Berendt's classic "Midnight in the Garden of Good and Evil" at this springtime half, which runs from the largest of the city's signature parks and finishes in front of one of its most recognizable landmarks.
Savannah, Ga. • View this race »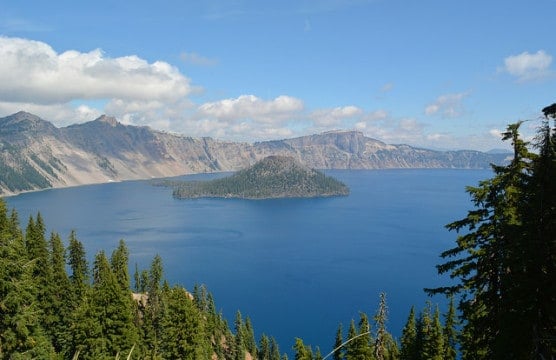 Filled with rugged Pacific Northwest mountain terrain that encircles one of the country's most majestic and beautiful lakes, Oregon's Crater Lake National Park is the home of this late-summer race, which takes runner around the rim of Crater Lake at altitudes ranging from 5,980 to 7,850 feet above sea level.
Crater Lake National Park, Ore. • View this race »
Rocky bluffs, sandy beaches, waves crashing against the shoreline, and plenty of rugged hills await on a gorgeous point-to-point route along the Pacific Coast Highway at this fall race, which features both the 13.1-mile and the 5K distance.
Malibu, Calif. • View this race »
The gorgeously scenic shoreline of Rhode Island's Narragansett Bay makes up all but a few miles of the course at this race, which takes runners from the town's most famous landmark down to the historic Point Judith Lighthouse and back.
Narragansett, R.I. • View this race »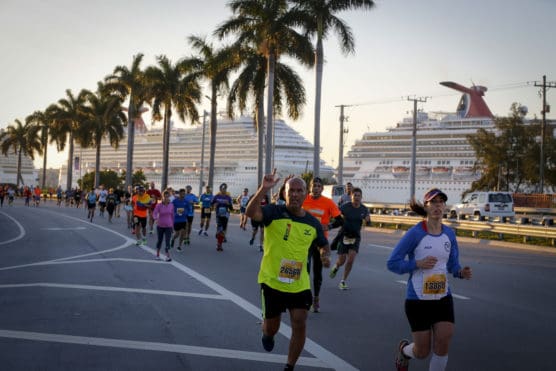 From its gleaming condominiums and towers that look over the waves of the Atlantic Ocean along the shoreline, Miami is no doubt one of the nation's most colorful, cosmopolitan and unique cities, and all its charms are on display at this annual wintertime race.
Miami, Fla. • View this race »
Run in a place where Europeans visited 16 years before the Pilgrims landed at Plymouth Rock, and also the only half marathon to run through the grounds of a U.S. national park — Maine's Acadia National Park — at this September race.
Bar Harbor, Me. • View this race »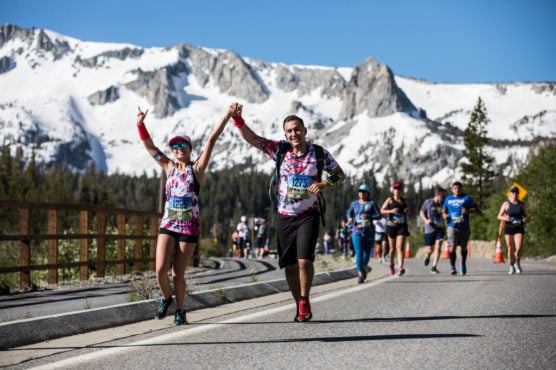 You'll start this stunningly picturesque race through Northern California's High Sierras at roughly 9,000 feet above sea level, and follow a route that runs along a combination of trails and mountain roads — including stretches around lakes and across a bridge — at this June race.
Mammoth Lakes, Calif. • View this race »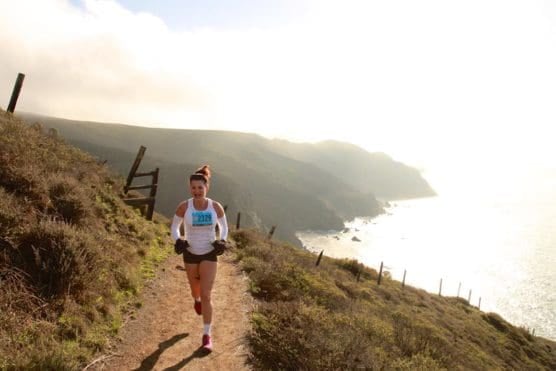 Set to run in the stunningly gorgeous — and very hilly and challenging — Golden Gate National Recreation Area just across the Golden Gate Bridge from San Francisco, the North Face Endurance Challenge features a weekend filled with a variety of race distances, from a full marathon, 50-mile and 50K on Saturday to the half marathon, 10K and 5K on Sunday.
San Francisco, Calif. • View this race »
Salty air, white sand beaches and the sun rising over the Gulf of Mexico as you run from Gulfport all the way to Biloxi at this December race, making your way along 10 miles of oceanfront as well as plentiful trees and gardens along the way.
Gulfport, Miss. • View this race »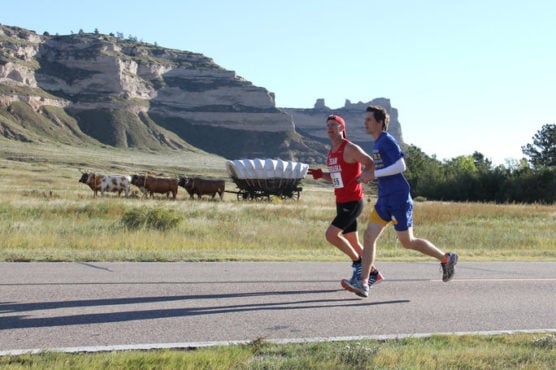 Run through a gorgeous, rocky landscape that is home to historic stretches of the Oregon Trail and the Mormon Trail, this early fall race features a 13.1-miler and 5-kilometer race in addition to its flagship 26.2-miler, all of which take runners through the 3,000-acre Scotts Bluff National Monument.
Scottsbluff, Neb. • View this race »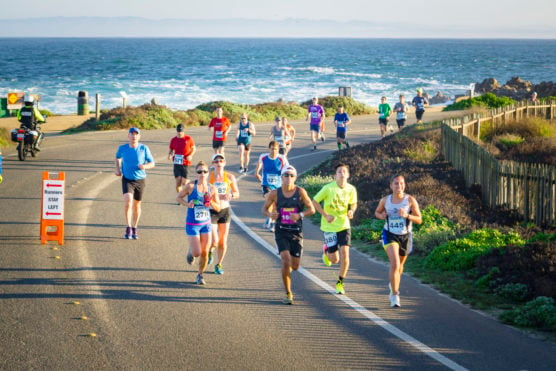 For sheer natural beauty and dramatic coastal scenery, it's pretty much impossible to top this race, where you'll get to run past the deep blues and greens of the Pacific Ocean crashing along the coastline, the kelp beds swaying back and forth with the waves, the sea gulls floating along the breeze and sometimes even seals and sea lions out on the large rocks in the water.
Monterey, Calif. • View this race »