If you've heard of running, you've heard of Boston. However, this city—which plays host to the famous Boston Marathon every spring—and its surrounding towns provide a great diversity of races at the half marathon distance, as well.
Whether you're in the mood for a breezy beach run, a big city race, or a small town adventure through the early American colonies, we've rounded up the best half marathons for you to explore in and around Boston.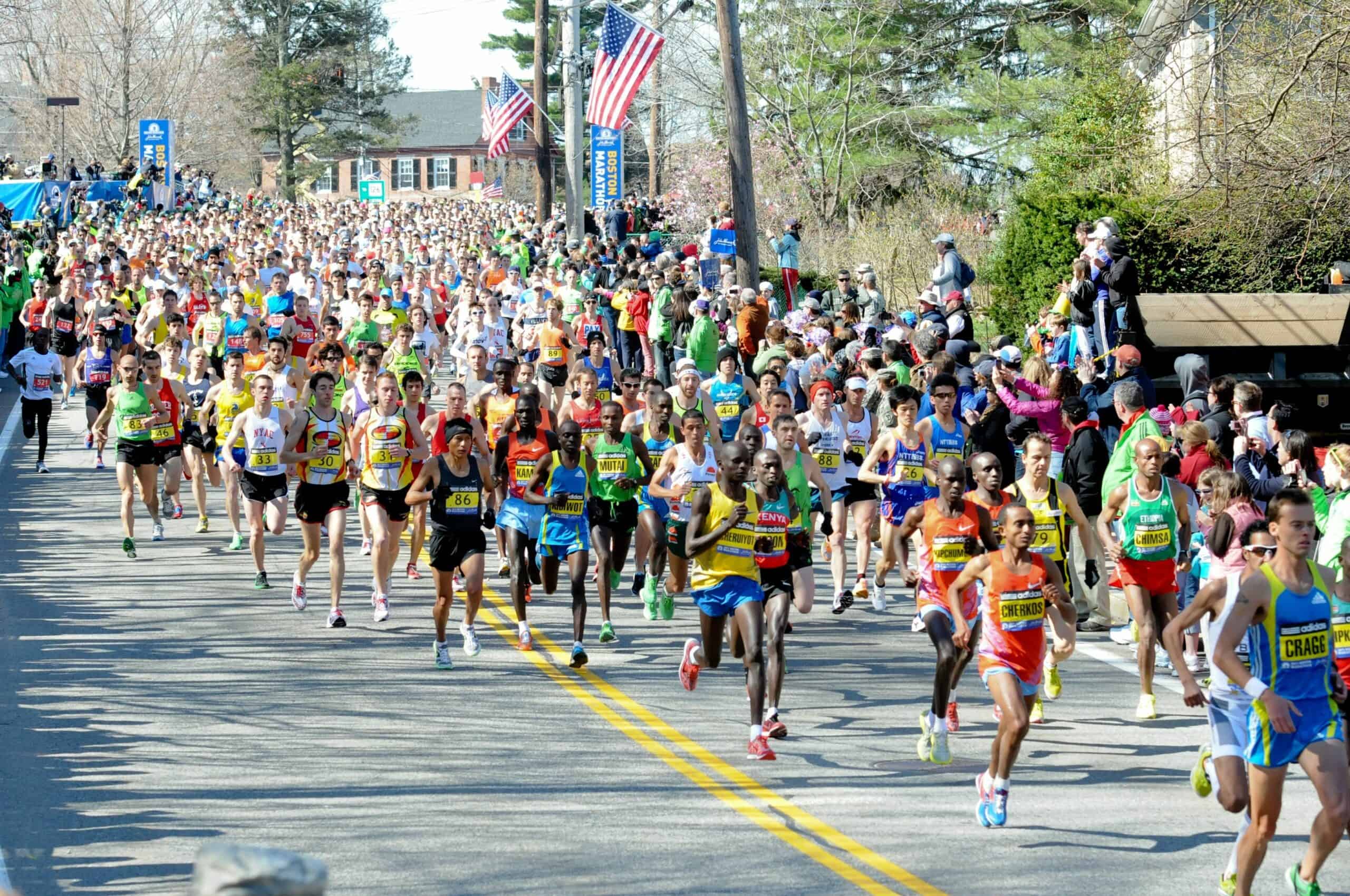 You'll be able to brag that you ran Boston after participating in the B.A.A. Half Marathon, a great tune-up for and a close cousin to the iconic Boston Marathon.
This out-and-back course is hilly and challenging, following the Emerald Necklace park system, a 1,100-acre chain of parks linked through Boston and Brookline. The half marathon begins and ends in Boston's historic Franklin Park, where runners will also be able to catch sight of the animals in Franklin Park Zoo before ending at the finish line at White Stadium track.
November 12, 2023 | Boston, MA |  Race info & signup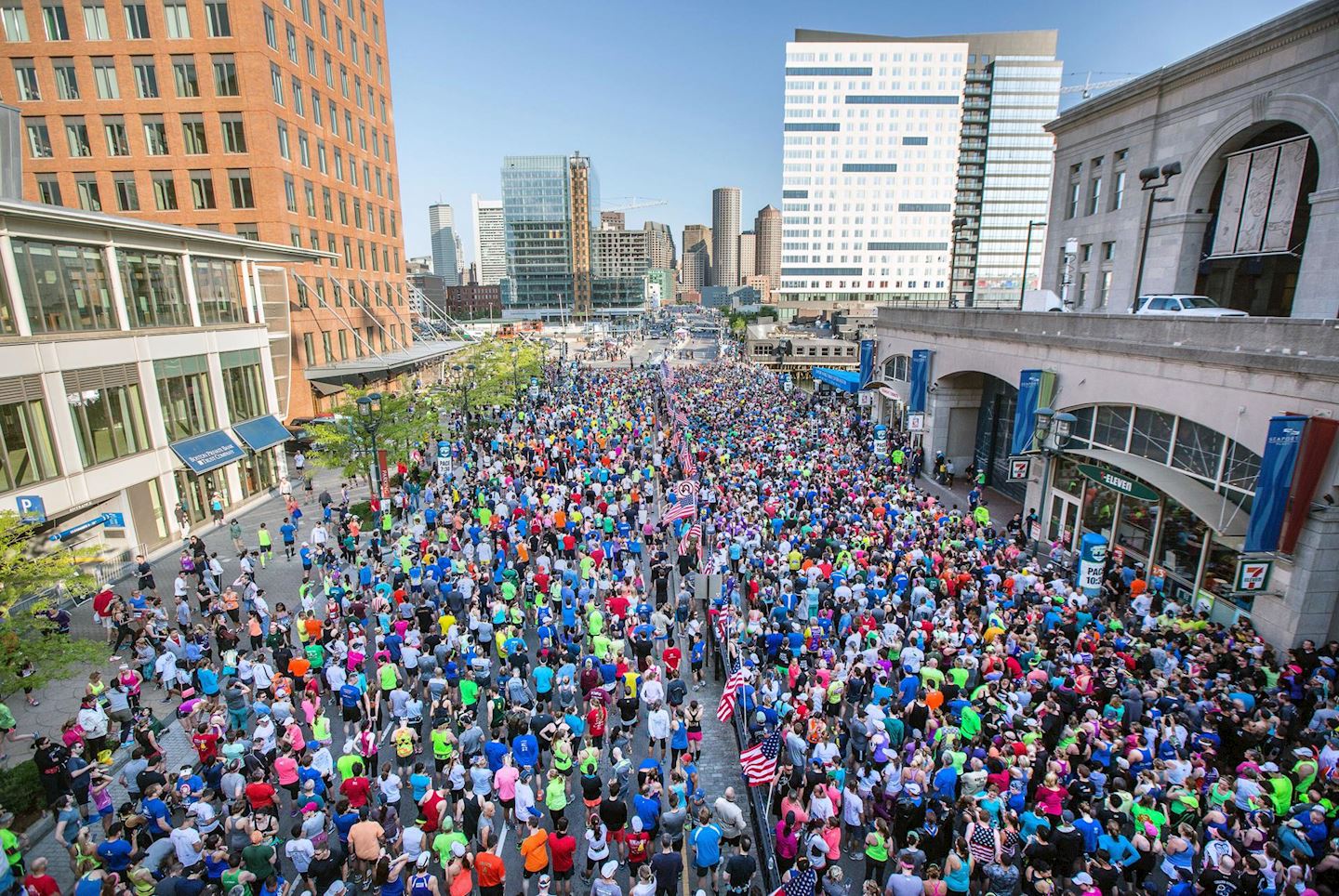 Run for a purpose during Boston's Run to Remember Half Marathon & 5M, which commemorates fallen law enforcement officers while fundraising for local children's nonprofits.
The out-and-back course departs from the Seaport Hotel & World Trade Center. Along the city streets, runners will tour the best Boston has to offer, including taking in views of the Boston Harbor, crossing the Longfellow Bridge over the Charles River, and catching sight of Harvard University, Boston University, and Fenway Park during the latter half of the race.
Runners can expect a mostly flat and fast course with lots of support along the way, both from organizers and from the spectators who come to cheer on the 9,000+ race participants.
May 28, 2023 | Boston, MA | Race info & signup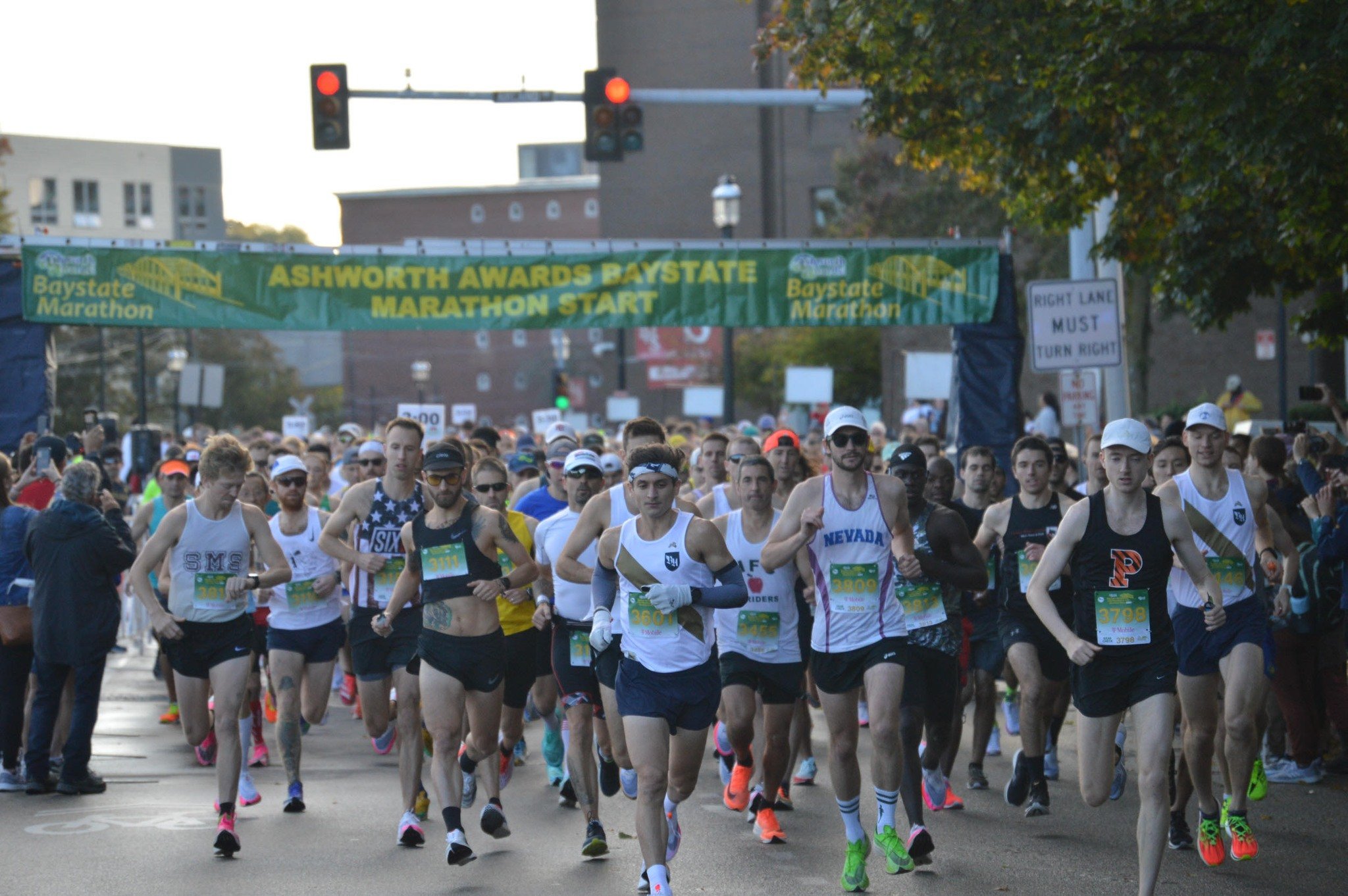 If you have your sights set on qualifying for the Boston Marathon, the marathon offering of the Baystate race provides an excellent shot—this flat and fast event has been ranked 4th fastest in the nation by Outside Magazine.
Half marathoners have much to look forward to, as well, during this double-loop course that covers approximately 6.5 miles through the city of Lowell. Runners will be treated to scenic views while crossing bridges over the Merrimack River and racing through LeLacheur Park before circling back to the finish line in front of Tsongas Arena, a popular event venue owned by the University of Massachusetts Lowell.
October 15, 2023 | Lowell, MA |  Race info & signup

Escape the heat of the city summer with this cooler southeastern Massachusetts offering.
You'll long for your own college days (or feel like you're running through a Hollywood-worthy campus experience) as runners start and end their race at Stonehill College, which makes frequent appearances in the Princeton Review's and U.S. News and World Report's round ups of Most Beautiful Campuses. The course is tree-lined and shady, and runners will be treated to relaxing lake views of Ames Long Pond for several miles.
Celebrate your accomplishment in true collegiate style with a post-race party replete with live music, food, and a beer garden.
July 16, 2023 | Easton, MA | Race info & signup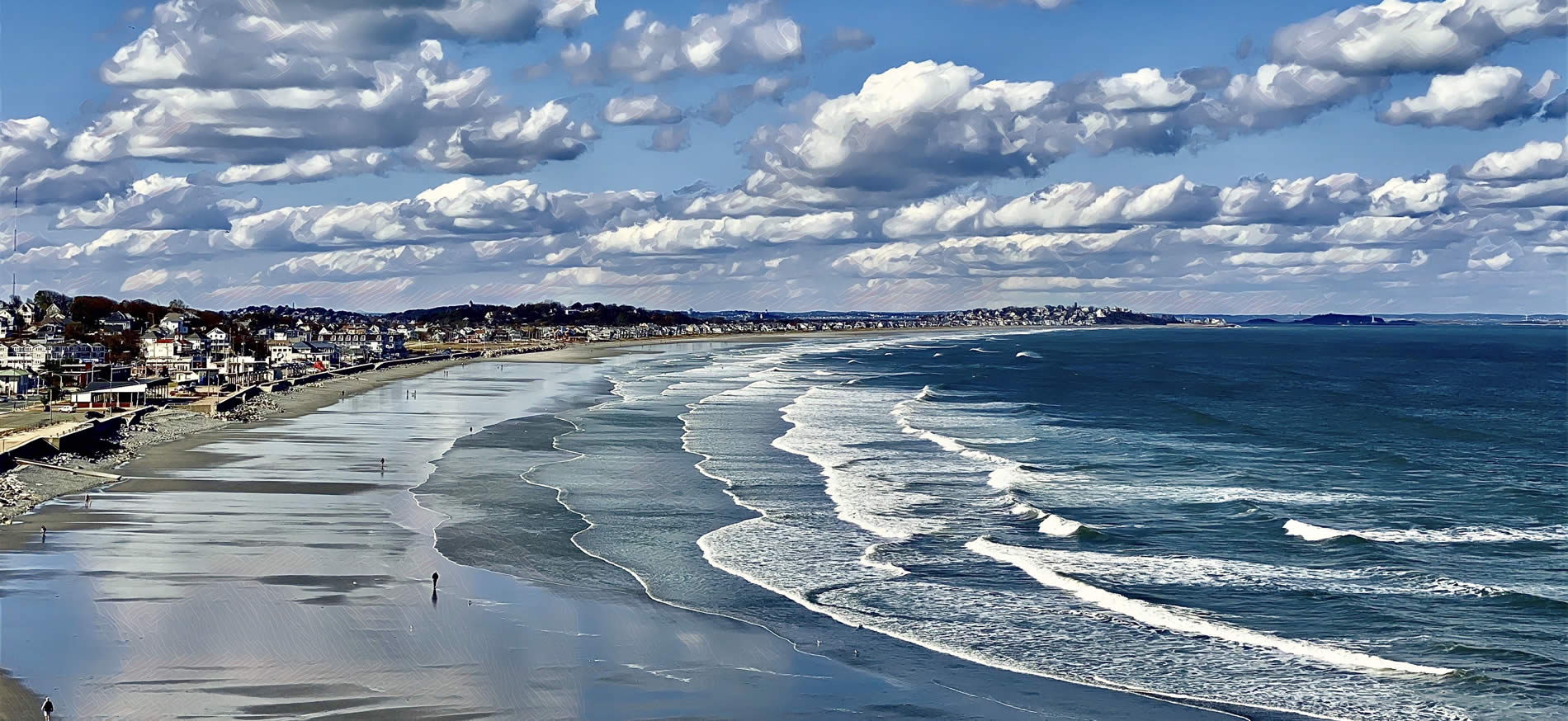 A perfect race for runners who wish summer would last juuuuuust a little bit longer, the South Shore 3 Beach Minimum Half Marathon provides a gorgeous roundup of the finest beaches Massachusetts has to offer from Boston to Cape Cod.
Beginning alongside Nantasket Beach in Hull, half marathoners will make their way down the avenue, passing Black Rock, Pleasant, and Sandy Beaches along their way into the seaside town of Cohasset. The course then leads into Cohasset Cove and over the bridge onto Government Island, where runners will have a turnaround and enjoy all the same sights again on the way back to the finish line.
September 30, 2023 | Hull, MA |  Race info & signup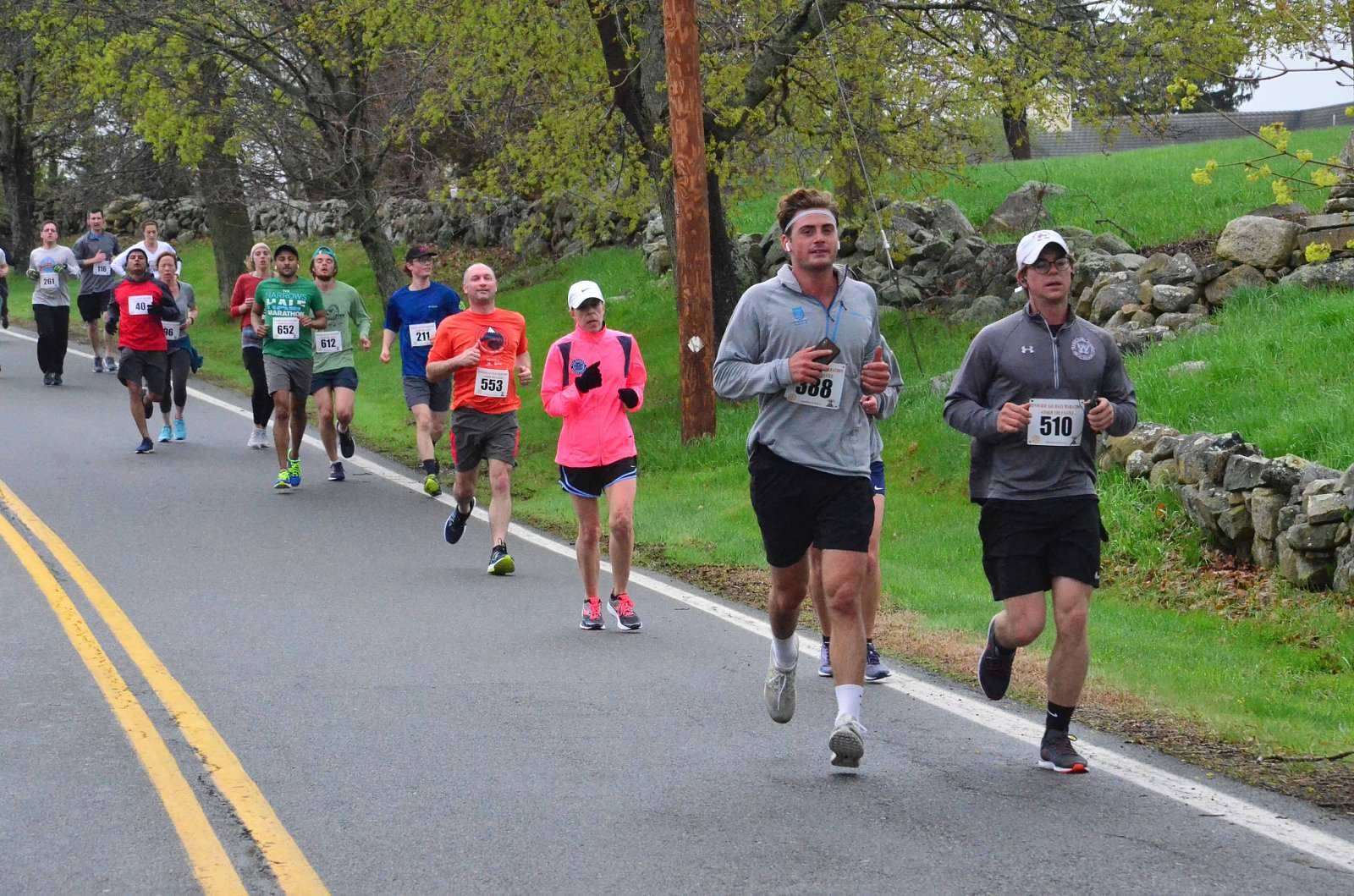 Storm the castle! The Ipswich Ale Half Marathon looks like the start of a battle scene—if all the warriors wore neon-colored spandex.
The race, which starts and finishes at Crane Beach in Ipswich, is most famous for its first mile, which takes participants uphill and around Castle Hill on the Crane Estate, a 56,881-square foot Tudor Revival mansion, first built as a summer home for Chicago manufacturer Richard Teller Crane, Jr. and featured in movies like The Witches of Eastwick.
The rest of the course follows the Ipswich River and includes picturesque farmland, salt marshes, and New England beauty before turning around to head back to the start/finish line at Crane Beach.
April 29, 2023 | Ipswich, MA | Race info & signup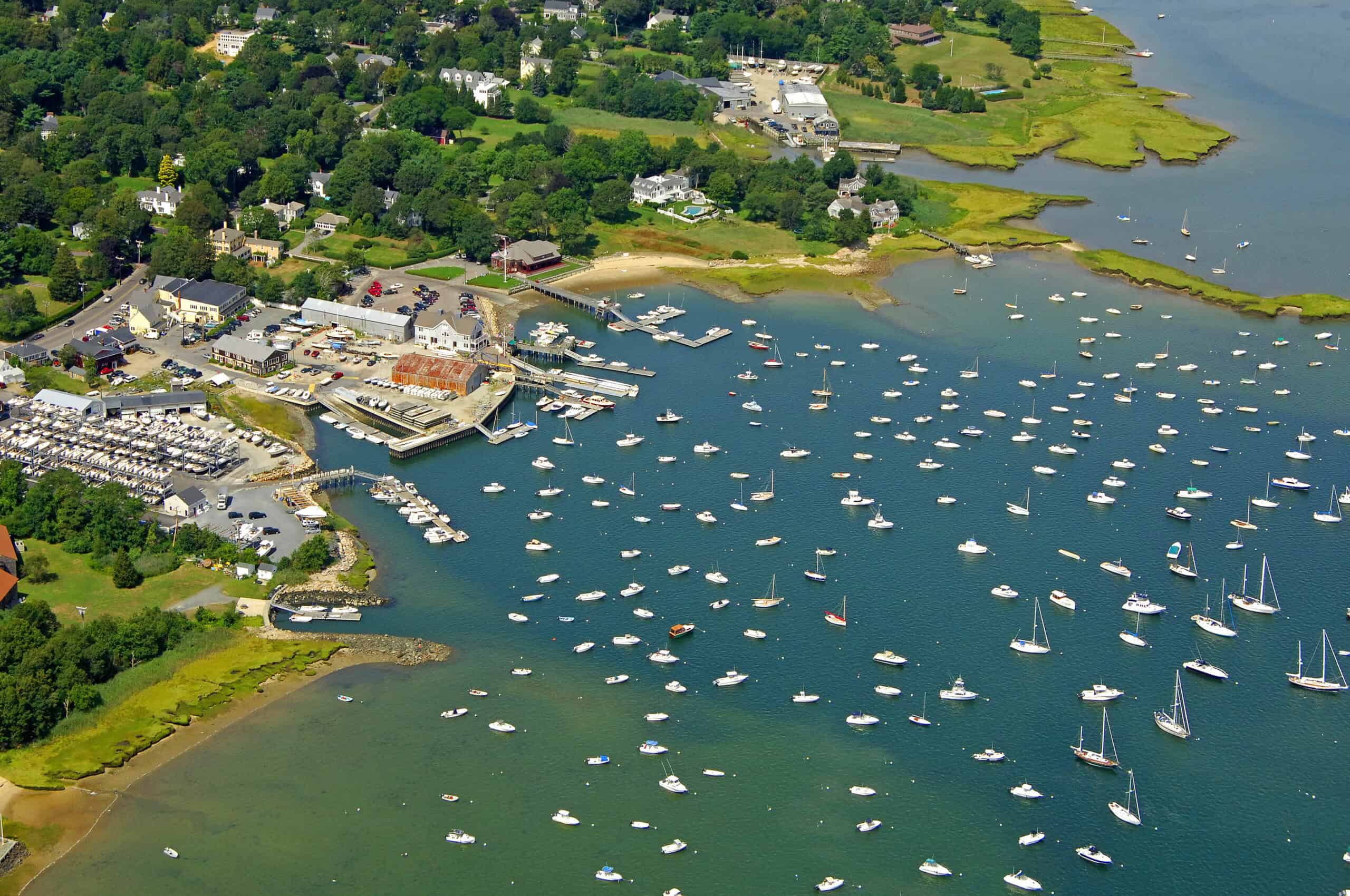 Run in support of the Duxbury Senior Center, this half marathon is run through the idyllic Cap Cod Bay town of Duxbury.
The route includes some challenging hills, views of beautiful bays and bogs, and a journey through the Historic Duxbury Village. History buffs will particularly enjoy following the Captain's Hill paths, once walked by Pilgrims, and catching sight of the Myles Standish monument, which overlooks Duxbury and provides a landmark for seafarers nearing the shore.
April 1, 2023 | Duxbury, MA |  Race info & signup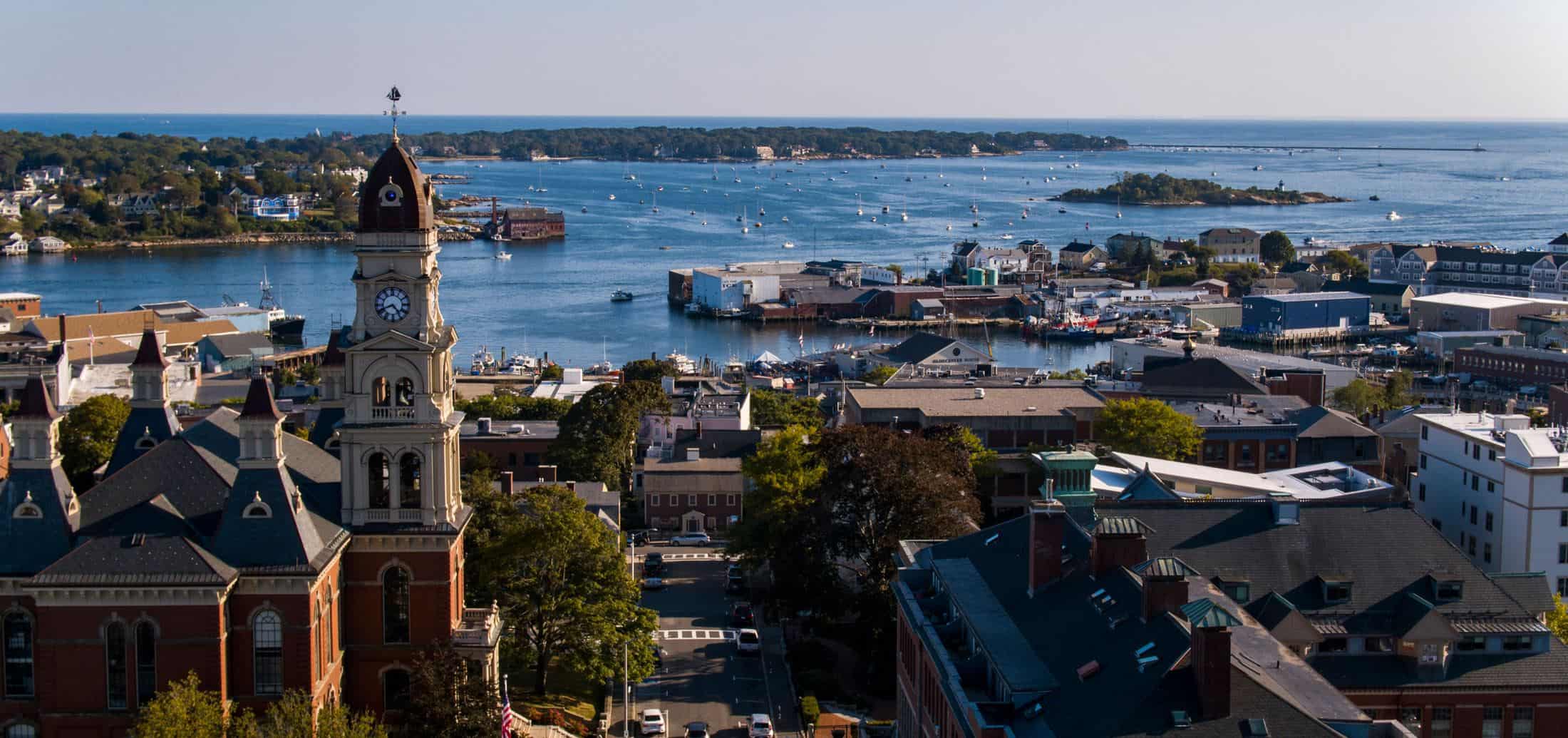 Each year, tourists and families flock to this small seaside city, which has been the renowned home of both fishermen and artists for over four centuries.
The half marathon begins at Gloucester High School and follows the coastline of the Western and Inner Harbors for the majority of the route. Along the way, runners will tour past famous Gloucester sights like the Fisherman's Memorial Statue, the historic Ocean House Hotel at Bass Rocks, and Good Harbor Beach, the marshes and dunes of which in June look very good indeed.
June 4, 2023 | Gloucester, MA | Race info & signup
All Upcoming 2023 Boston Half Marathons