Friday, April 7, 2024 • Bakersfield, California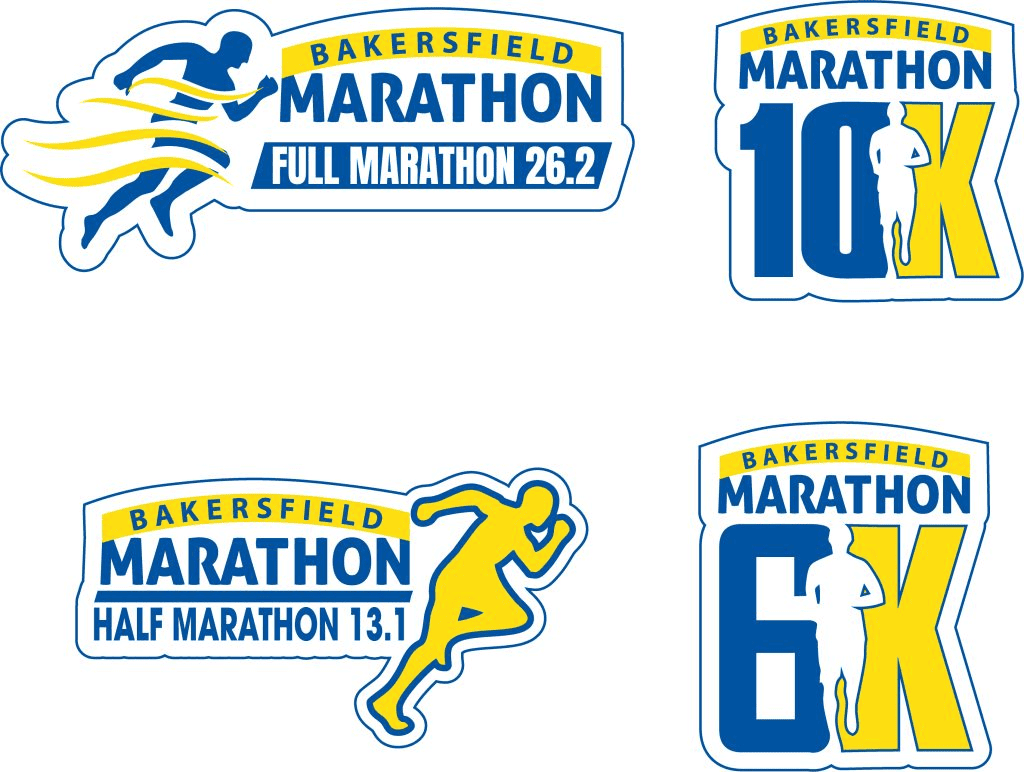 Taking place in the heart of the historic Bakersfield, the Bakersfield Marathon, Half Marathon, 10k, and 6k has found a new home for 2024. This event IS a Boston qualifier event. 
Home to several historical landmarks including the Kern County Museum, Bakersfield, California is a bustling city that locals and visitors from around the US and the world can come to compete and explore.
Located in the southern Central Valley of California, this thriving city is a great location to host a running event, and it's one you surely won't want to miss.
Beginning and finishing at the Kern County Museum on 3801 Chester Avenue, the half marathon course kicks runners off toward Columbus Street before looping around Panorama Drive at mile 3.
Crossing Manor Street and Golden State Avenue, it's onward along a bike path before reaching the winding route along 24th street. It's then the final sprint back to where the race began.
Much like most races, the Bakersfield event provides gender-specific race shirts to all registrants as well as personalized race bib and other surprise goodies. In addition, all participants will receive one free post-race beer and a complimentary breakfast at the Finish Line Food and Beer Festival.
Finally, as a well-supported event, runners can expect to have access to a total of 15 hydration aid stations throughout the course, so no need to worry about personal fuelling.
Race Weather & Climate
Bakersfield, California, is a thriving city situated in the southern Central Valley, approximately 110 miles north of Los Angeles
On April 7th in Bakersfield, California, you can expect average high temperatures around 75-80°F and average low temperatures between 50-55°F. Rainfall during this time is typically low, with averages around 0.1-0.3 inches.
Bakersfield Half Marathon Race Results
Bakersfield Half Marathon Course Map
See the race route map for the Bakersfield Half Marathon course map here.
Starting Time
The half marathon start time is 7:15 AM.
The course closes at 2:00 PM.
Registration
To reserve your spot in the 2024 Bakersfield Half Marathon, you can use the registration link here.
Race Fees
There is a $110.00 fee for the half marathon.
There is a $120.00 fee for the marathon.
There is a $60.00 fee for the 10K.
There is a $60.00 fee for the 6K.
There is a $50.00 fee for the Virtual Marathon.
There is a $50.00 fee for the Virtual Half Marathon.
There is a $50.00 fee for the Virtual 10K.
There is a $50.00 fee for the Virtual 6K.
Bakersfield Half Marathon Race Website
Bakersfield Half Marathon Website