Sunday, October 20, 2019 • Temecula, CA • Course Map
Runners get a chance to test their mettle with a combination of hilly terrain and what is likely to be fairly warm weather at the Temecula Half Marathon & 5K, which makes its 9th annual running this year along the dirt roads that wind through the wineries and vineyards of this growing city that lies about an hour's drive north from San Diego.
The out-and-back course for the half marathon race starts at equestrian and event space Galway Down just outside of Temecula, and then heads north and uphill for the first five miles of the race. The steady incline is almost immediate, with a starting elevation of 1225 feet and a max elevation of 1643 feet just past mile five.
Once runners head south again, the rest of the race is a steady downhill, with the exception of a steep hill near miles 9 and 10. From there, runners make their way back to Galway Downs, retracing most of the route from the first half of the race.
Race organizers note that because temperatures here can rise into the 80s and perhaps even the 90s here this time of year, runners should be prepared for hot weather, even if it's chilly around the time the race starts.
Those thinking of signing up for the race are encouraged to do so early, as space will be limited. Runners in the half marathon will have four hours to complete the course.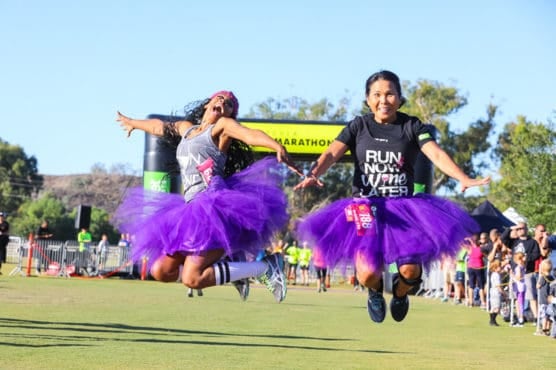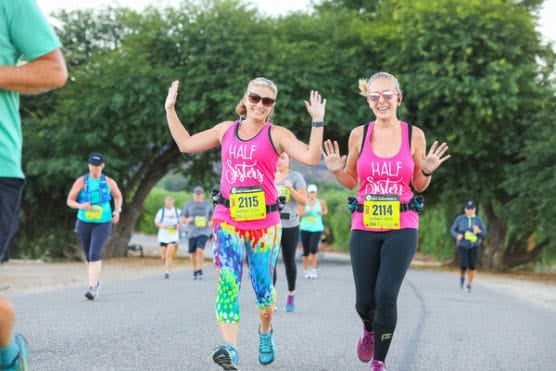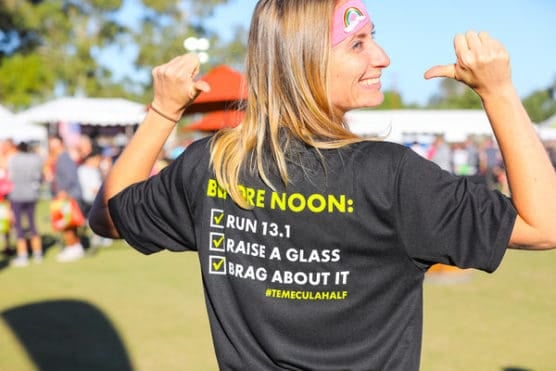 Race Weather & Climate
Located in Southern California, about 58 miles north of San Diego and roughly 80 miles southeast of Los Angeles, Temecula typically sees mild to moderately warm (and usually dry) weather in October, which has brought record temperatures here as low as 21°F (in 1979) and as high as 96°F (in 1988).
Oct. 20 average low temp: 

57ºF

Oct. 20 average high temp: 

80ºF
Past Results
Course Map
See the race route map for the Temecula Half Marathon here.
Starting Time
6:45 AM – half marathon
7:15 AM – 5K
Course Time Limit
4 hours
Fees
$70 – $140 for the half marathon
$35 – $55 for the 5K
Registration
To reserve your spot in the 2019 running of the Temecula Half Marathon & 5K, register online at the event website here.
Official Race Website
Comments
Ever run in the Temecula Half Marathon? Share your impressions here, or post your review in the Comments below.