Saturday, September 10, 2016 • Empire, CO • Course Map
Set for its third annual running as summer is turning to fall here at the foot of Berthoud Pass, a favorite stop for snowboarders and skiers on their way to nearby Winter Park, the Devil on the Divide features a half marathon distance (actually a 22K) for the first time this year, to join the 50K runners have trekked through the mountains along the Colorado Divide here for the past couple of years.
The race takes runners through the hills of the Clear Creek Metropolitan Recreation District, starting at the Jones Pass Trail Head – across from the Henderson Mine, a large underground molybdenum mine just west of Empire – along Jones Pass Road.
From there, you'll follow a point-to-point route through the mountains along the Continental Divide, with some 3,400 feet of elevation gain over the 22 kilometers of the race course, and you'll even reach a peak elevation of about 13,200 feet at mile 6.5, or roughly two-thirds the height of Africa's Mount Kilimanjaro.
After you reach the peak, the second half of the race continues south to the Herman Lake Split, where you'll run to the southeast side of Herman Lake to get your race bib punched at the mile 10.9 marker. Once you've made the turn, you'll run all the way to the finish line at the parking lot for the Herman Gulch Trail Head.
You'll be required to carry at least 20 ounces of your own water, organizers note – as there will be one aid station out on the course for the 22K race, at about the mile 4 point of the race.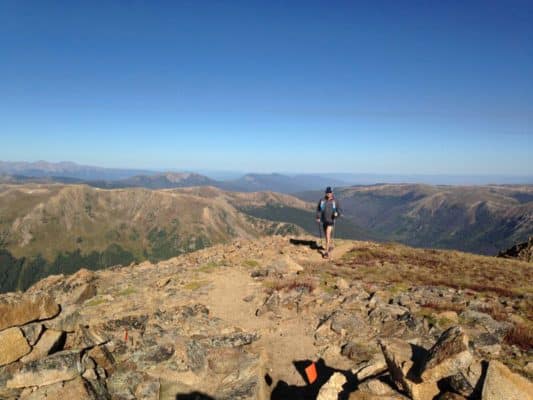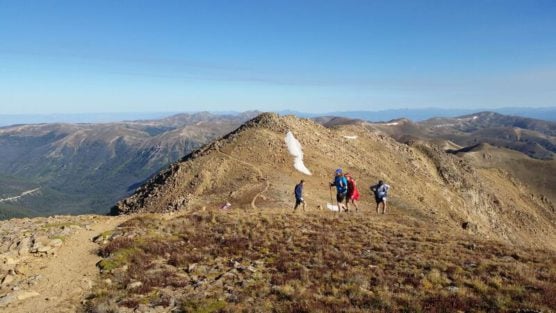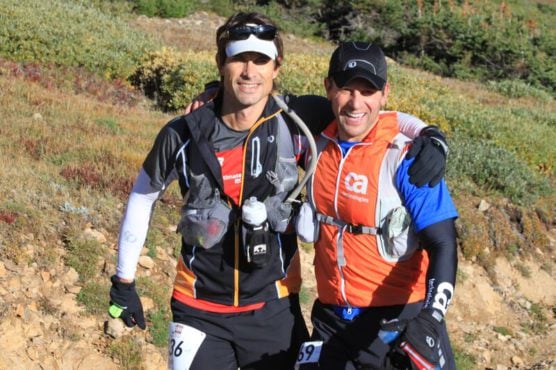 All photos courtesy Devil on the Divide Ultra
Race Day Weather
Average low: 33ºF
Average high: 65ºF
Course Map
See the race route map for the Devil on the Divide Half Marathon.
Starting Time
7:00 AM
Fees
$50 – $65 for the half marathon (22K)
$80 – $95 for the 50K
Registration
To reserve your spot in the 2016 running of Empire's Devil on the Divide 22K or 50K race, register online at UltraSignUp.com.
Official Race Website
Facebook Conversations
Ever run in the Devil on the Divide 22K? Share your impressions here, or post your review in the Comments below.