Tuesday, December 31, 2019 • Delray Beach, FL • Course Map

Set for its fourth annual running along Florida's famed highway A1A, this small, friendly race unfolds along the sidewalks that line the highway and features views of the ocean and the intracoastal waterway for long stretches of the race, between the communities of Delray Beach and Highland Beach.
Nicknamed the "village by the sea," Delray Beach has a history that dates all the way back to the late 1800s, when early settlers first cleared the land from the orange and other tropical fruit trees that once dotted the landscape here.
Ever since then — waves of settlers from the 1880s on included African-Americans from the Florida panhandle, a Michigan Congressman named William Linton (whose name graces Linton Boulevard in the race's first mile), and others from the Bahamas and Japan — it's become a place known for its surfing, miles of public beaches, its resorts and its historic Atlantic Avenue.
Runners will get to take all that in at the race, which starts at the Fleet Feet Sports Delray Beach on Federal Highway 5. From there, the out-and-back course heads out onto Linton Boulevard and then turns left onto A1A, where runners will head north along the sidewalks until they reach the first turnaround, just past Beach Drive.
After they make the turn, they'll head all the way south along A1A toward the second turnaround, which they won't reach for the next six miles, until they get to Spanish River Park in Highland Beach.
Once they make the turn, they'll run back in the direction they came from, all the way back to Linton Boulevard and then to Fleet Feet Sports for the race finish.
Proceeds from the race will go to benefit the Miracle League of Delray Beach, providing a baseball league for children with mental and physical disabilities, organizers say, and space will be extremely limited — so you're encouraged to sign up early.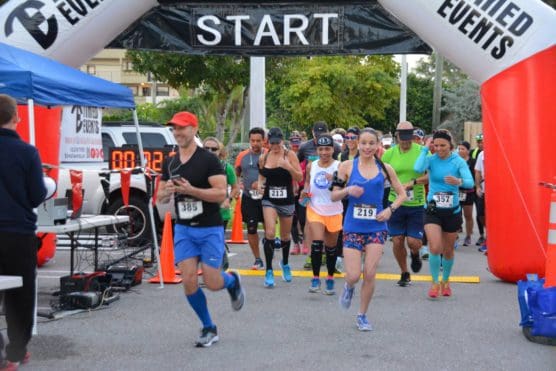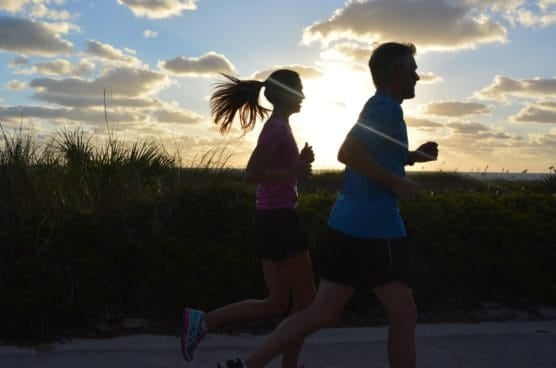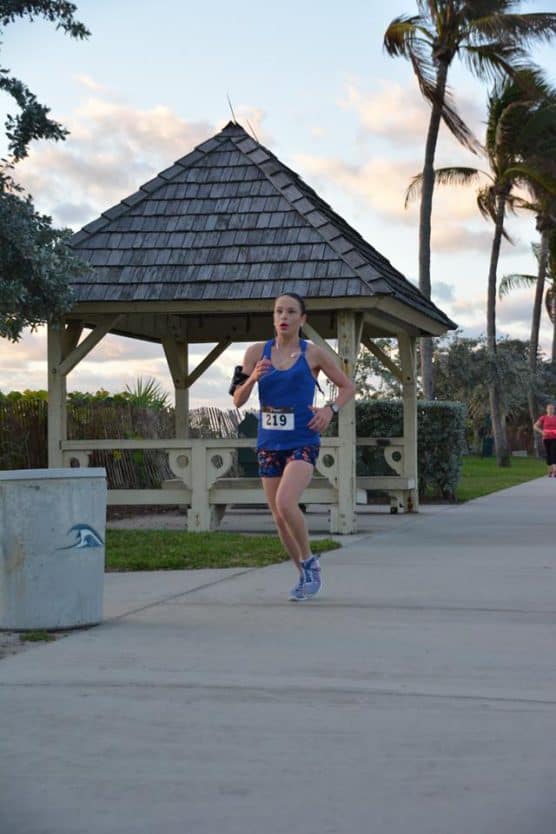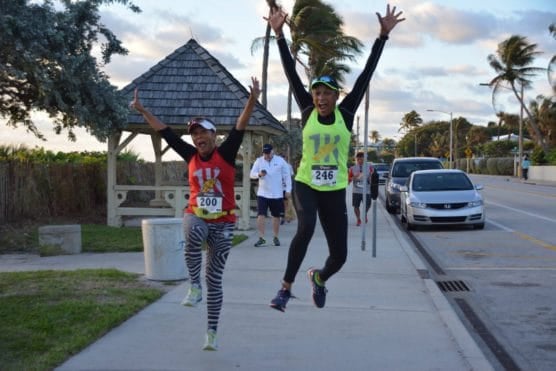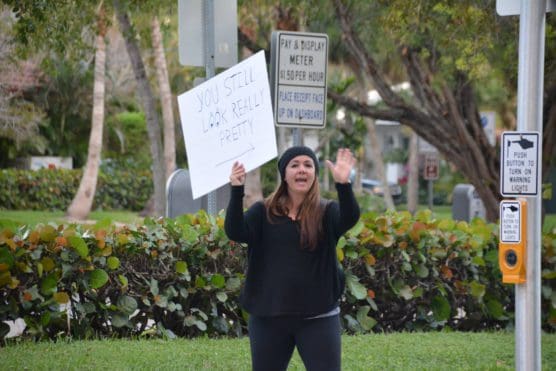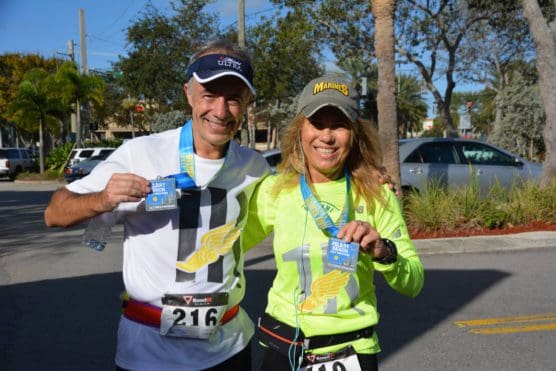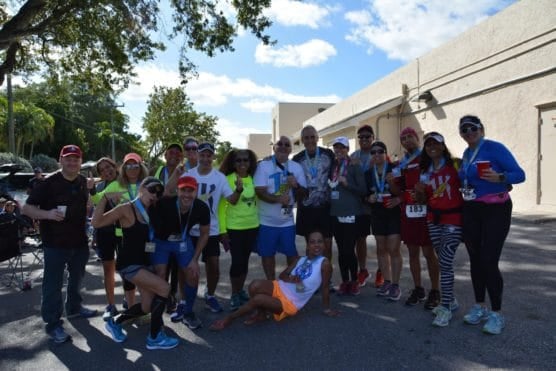 All photos courtesy Delray Beach Half Marathon
Race Weather & Climate
Located along Florida's Atlantic coast, just south of West Palm Beach and about an hour's drive north from Miami, Delray Beach has a tropical climate and typically sees some of its mildest weather of the year in December, when temperatures average between the low 60s and the mid-70s.
On race day (Dec. 31), the average low is 58ºF and the average high is 75ºF.
Past Results
Course Map
See the race route map for the Delray Beach Half Marathon here.
Starting Time
7:00 AM
Fees
$100 – $120 for the half marathon
Registration
To reserve your spot in the 2019 running of the Delray Beach Half Marathon, register online at RunSignUp.com here.

Official Race Website
www.facebook.com/DelrayBeachHalfMarathon
Facebook Conversations
Ever run in the Delray Beach Half Marathon? Share your impressions here, as well as anything you learned about the race that you think other runners/walkers should know.