Friday, November 13, 2020 – Sunday, November 22, 2020 • Boca Raton, FL • Course Map

Note: The 2020 race is a virtual event. Registration details are included below.
South Florida's A1A Highway is the setting for the annual late autumn running of the race known in past years as Boca Raton PAL (or Sun Capital) Half Marathon & 5K, which draws a few hundred runners and walkers each year and serves as a fundraiser for the Boca Raton Police Athletic League.
Fast and flat thanks to both its south Florida location and run on paved surfaces throughout, the race starts and finishes at Boca Raton's Spanish River Park on Ocean Avenue.
From there, the race follows an out-and-back route over to Deerfield Beach, and unfolds largely along the A1A before bringing runners back to the park for the finish line festivities.
What can runners expect along the highway race route at this race? Plenty of the scenery for which Boca and the Miami metro area is so well known, namely palm trees and sunshine, as well as gorgeous views of the water — both the waves of the Atlantic crashing against the shoreline as well as the Spanish River flowing by along the highway.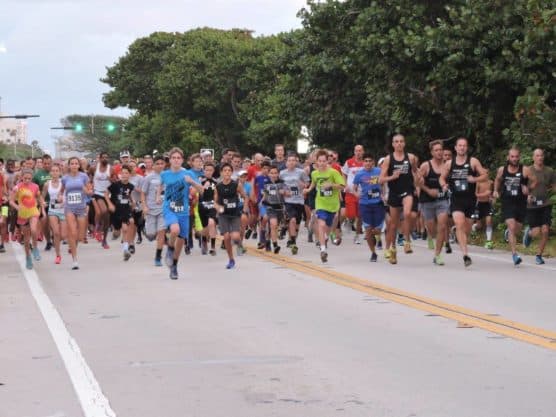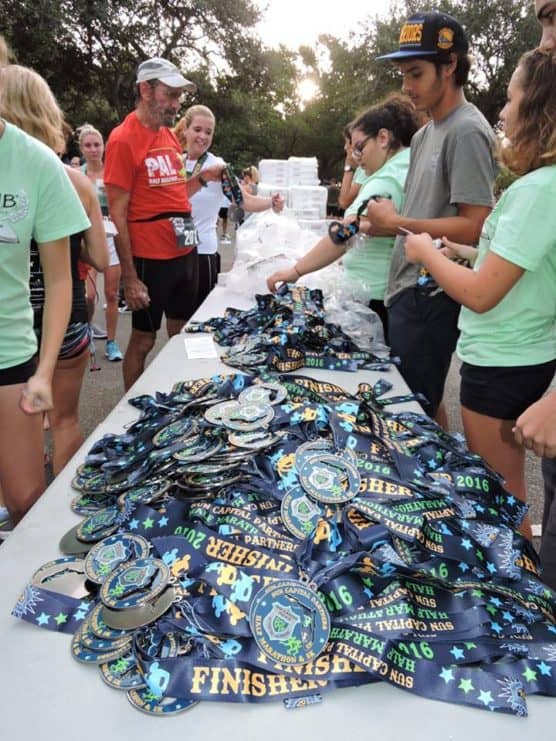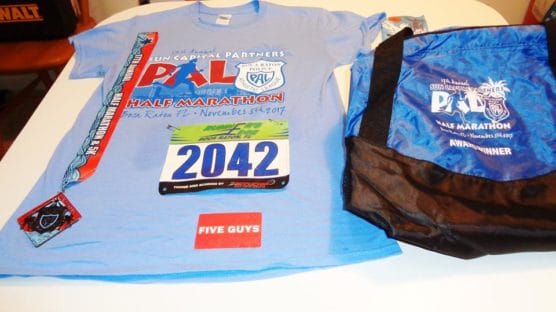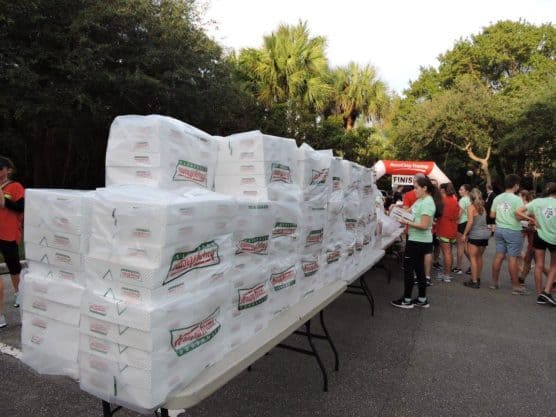 All photos courtesy Runners Edge Boca/Sun Capital PAL Half Marathon
Race Weather & Climate
Nestled along south Florida's Atlantic coastline, roughly 45 miles north of Miami, the city of Boca Raton typically experiences moderately warm weather conditions in the mid-fall season, and usually drier weather in the fall than in the summer.
Nov. 22 average low temp: 65ºF
Nov. 22 average high temp: 81ºF
Past Results
Course Map
See the race route map for the Sun Capital Half Marathon here.
Starting Time
6:40 AM – half marathon
6:45 AM – 5K
Fees
$35 and up for the virtual half marathon
$30 and up for the virtual 5K
Registration
To reserve your spot in the 2020 virtual running of the Sun Capital Half Marathon & 5K, register online at RunSignUp.com here.

Official Race Website
Facebook Conversations
Ever run in the Sun Capital Half Marathon? Share your impressions here, or post your review in the Comments below.