Saturday, June 3, 2023 • Bend, OR • Course Map
Touted as Central Oregon's oldest half marathon, the FootZone Dirty Half Marathon turns 22 in 2023. The planned celebration is sure to be as unforgettable as your own milestone birthday party (though likely with more running).
With "13.1 miles of trail bliss," the out-and-back course includes 1009 feet of vertical gain and 998 feet of vertical loss for one challenging quad burner of a race. The effort is well worth it, though, for the tranquil forest experience that periodically gives way to sweeping mountain views.
The FootZone Dirty Half Marathon takes off from the Unitarian Church in Bend, but quickly enters Phil's Trailhead, from which springs a popular mountain biking trail network maintained by the Central Oregon Trail Alliance. Phil's Trail is named for topographical expert and mountain biking enthusiast Phil Meglasson, who helped develop the trail in the 1980s from a single game trail.
Keep your eye out around the third aid station for the Flaming Chicken, a red, white, and blue poultry landmark well-known to bikers on Phil's Trail. The trail's Flaming Chicken pays homage to the larger Phoenix Rising sculpture situated in the roundabout at the intersection of  Galveston and 14th Ave in Bend.
Runners will appreciate the chicken for another reason: its appearance marks the beginning of a descent, following the first half of the race's largely uphill climb.
Returning to the finish line, runners will be treated to tasty food, beer, and music to celebrate their achievements.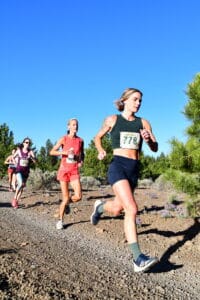 Photo 1 & 3 by David Wilson; Photo 2 & 4 by Jack Strang
Race Weather & Climate
Summers in Bend are temperate and pleasant, with minimal rainfall. During June, when this race is held, the average high is 68º F, and the average low is 45º F.
Past Results
Course Map
See the race route map here.
Starting Time
Fees
Registration
To secure your spot in the 2023 running of FootZone's Dirty Half Marathon, register online at GetMeRegistered.com.
Official Race Website
https://www.footzonebend.com/dirty-half
Comments
Ever run in FootZone's Dirty Half Marathon? Share your impressions here, as well as anything you learned about the race that you think other runners/walkers should know.