Sunday, June 7, 2020 • Atlanta, GA • Course Map

Note: The 2020 event is now virtual-only.
Take a trip through many of the landmarks that have made Atlanta the city that it is and continue an annual summer tradition by taking part in the Hotlanta Half Marathon.
Beginning and finishing at Pemberton Place in front of downtown Atlanta's World of Coke, the half marathon leads runners along Centennial Olympic Park and south of the main downtown area for the first section of the course.
Passing landmarks like Atlanta City Hall and the Georgia State Capitol, the course continues south toward the Turner Field area before turning around and running north along Capitol Avenue.
As Capitol Avenue turns into Piedmont Avenue, the course leads runners along John Wesley Dobbs past the Martin Luther King Center toward the Beltline's Eastside Trail. After completing the run along the paved Eastside Trail, runners will have run over eight miles of the half marathon.
A trip down 10th Street and right onto Piedmont Avenue takes half marathoners into Piedmont Park, running around the Active Oval and tennis courts before returning to the street and going south along 12th Street.
The last section of the course takes runners west toward the Georgia Tech, past Tech Square and the famed Bobby Dodd Stadium, before heading south toward the finish line at the World of Coke.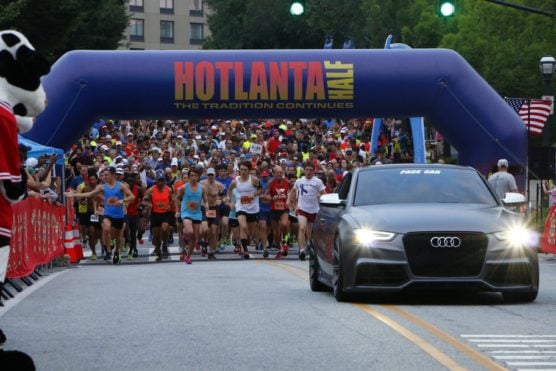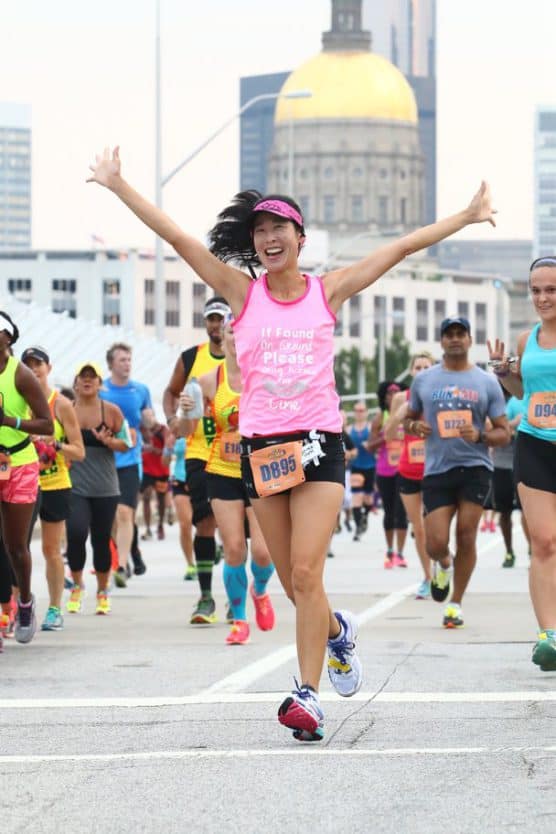 All photos courtesy Hotlanta Half Marathon
Race Weather & Climate
Located in the heart of the southern United States, Atlanta experiences the warm weather often associated with southern summers. While high temperatures can reach the upper 80s in June, early mornings are often still mild to warm.
On race day (Jun. 7), the average low is 66ºF and the average high is 86ºF.
Past Results
Course Map
See the race route map for the Hotlanta Half Marathon here.
Starting Time
7:00 AM
Fees
$65 – $95 for the half marathon
Registration
To reserve your spot in the 2020 running of Atlanta's Hotlanta Half Marathon, register online at RunSignUp.com here.

Official Race Website
Facebook Conversations
Ever run in the Hotlanta Half Marathon? Share your impressions here, or post your review in the Comments below.