Saturday, September 19, 2020 • Sun Valley, ID • Course Map
Note: The 2020 race has been cancelled.
A few hundred runners cross the finish line each year in all races combined at the annual late summer running of the Sun Valley Half Marathon, which runs along the trails and roads that wind through this ski resort town in central southern Idaho.
Filled with awe-inspiring scenery in all directions thanks to the Rocky Mountain peaks that spread far and wide, the race takes runners along many stretches of the Sun Valley & Wood River trail system, a paved bicycle, walking and running trail that winds along the roads, streams and rivers throughout the local area.
The organizers add this:
"We have a slightly new course/finish for 2018 which will finish in Ketchum Town Square, followed by the Sawtooth Brewery Octoberfest. Also on tap (no pun intended) a kids fun run."
The course starts at the Wood River Community YMCA in Ketchum and then heads through town, joining up with the Wood River Trails that run alongside the Big Woods River. At River Ranch Road, the course makes a turn left, and begins heading east and north on the trails that run alongside Elkhorn Road.
Much of the race is run at elevations around 6,000 feet above sea level, so out-of-town visitors need to be ready for a high-elevation race.
Once runners make their way around Keystone Gulch and through Elkhorn Village, they'll head past the Dollar Mountain ski area and north on the trails alongside Sun Valley Road, where they'll make a long out-and-back stretch before heading south again to finish the race at the Ketchum Town Square.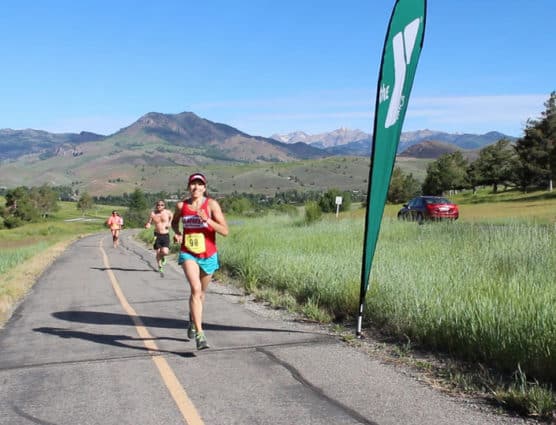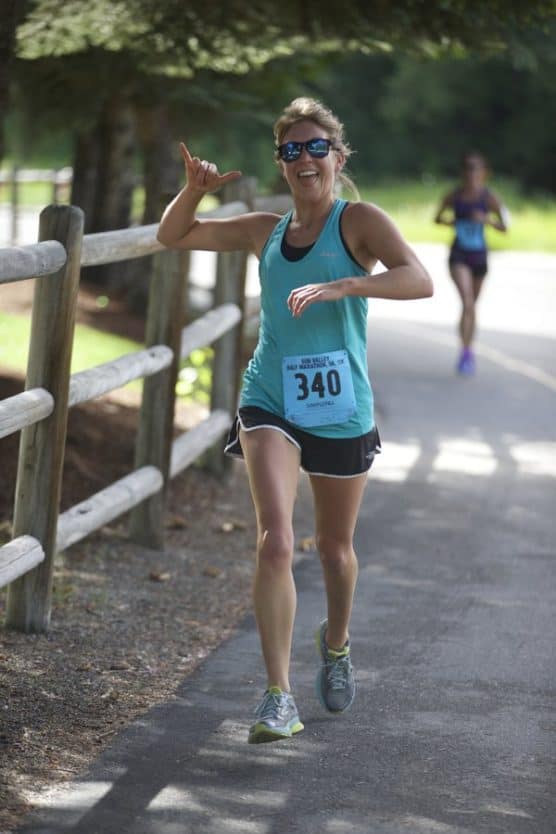 Photos courtesy Sun Valley Half Marathon
Race Weather & Climate
Nestled among the southern Rocky Mountains near the center of southern Idaho, Sun Valley typically experiences mild to moderately warm and sometimes chilly temperatures as spring is giving way to summer, with relatively even precipitation levels throughout the year.
Sept. 19 average low temp: 33ºF
Sept. 19 average high temp: 70ºF
Past Results
Course Map
See the race route map for the Sun Valley Half Marathon here.
Registration
To reserve your spot in the 2020 running of the Sun Valley Half Marathon race, visit the event website shown below.
Official Race Website
Comments
Ever run in the Sun Valley Half Marathon? Share your impressions here, or post your review in the Comments below.
See more races in: Idaho