Sunday, September 22, 2024 • Moline, IL • Course Map
There's a wealth of distances and events to choose from at this race — including a full 26.2-mile marathon, a 13.1-mile half marathon, a 5K run/walk, a five-person marathon relay, a one-mile walk and even a children's "micro" marathon that features three distances.
It's the longer-distance races, however, that offer the scenery this running event has become known for — big, expansive views of the Mississippi River, along with a course that takes runners through Arsenal Island that sits in the middle of the river, as well as through the city streets of Davenport and Bettendorf, Iowa, as participants run through two states over the course of the race.
The half-marathon event shares the same starting line as the full marathon — on the Moline, Ill., side of the river, between the I wireless Center and the Radisson Hotel — as well as many of the same views along the course, which takes runners across bridges and through many of the same scenic areas as the full, including beautiful views of the Mississippi River across Interstate 74.
The course is mostly flat and fast, with the exception of a mild uphill around the third mile and the ramps for the bridges. Organizers note that while there's no official time limit for the half marathon, runners are strongly encouraged to finish within 4 hours.
At the race's 2016 running, more than 3,800 runners and walkers crossed the finish line in the individual races combined, including 1,900 finishers in the half marathon alone — officially called the Mel Foster Half Marathon.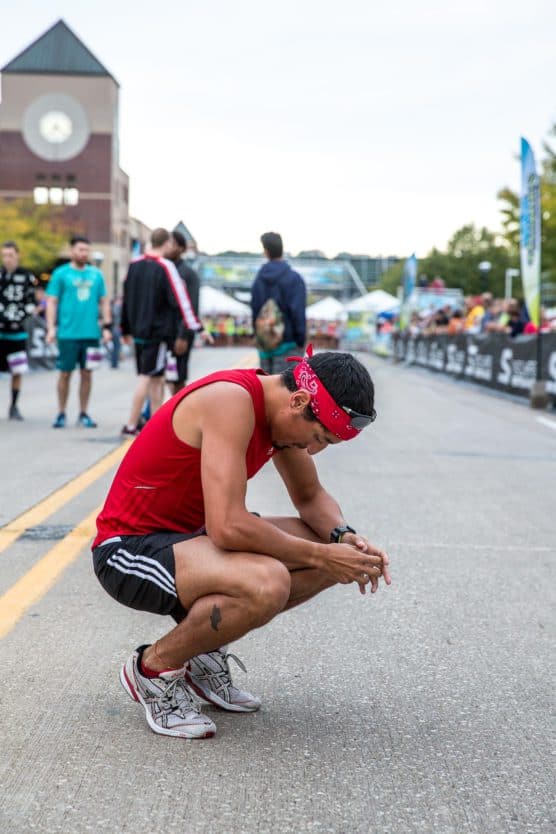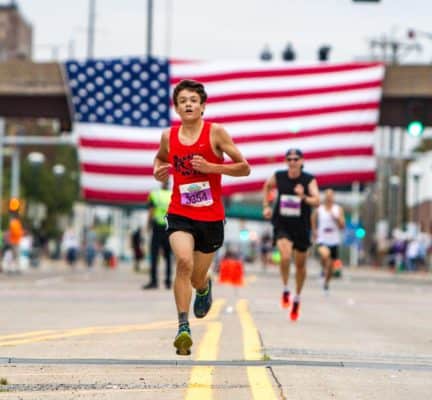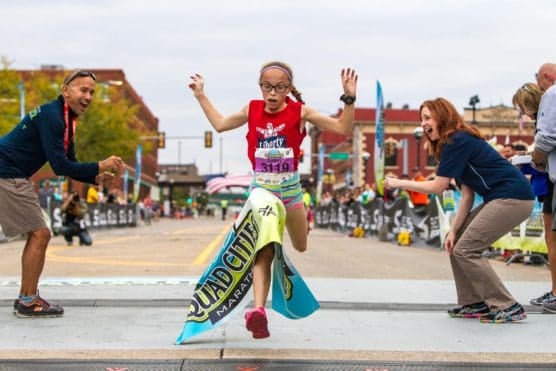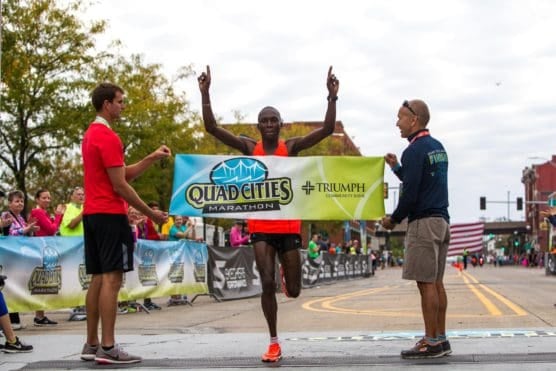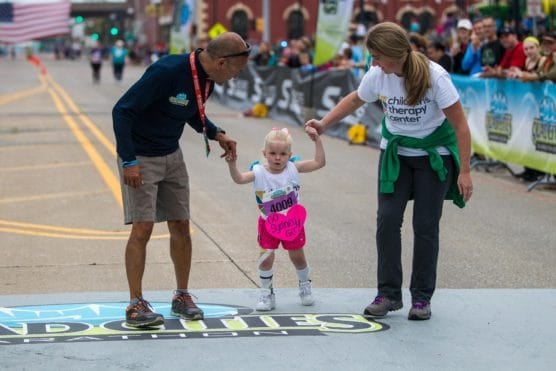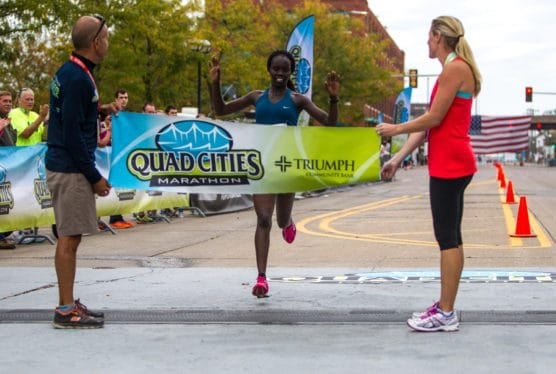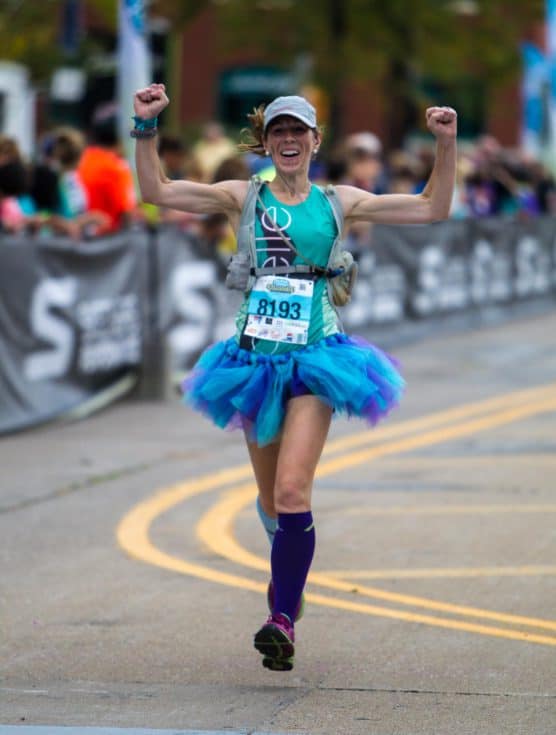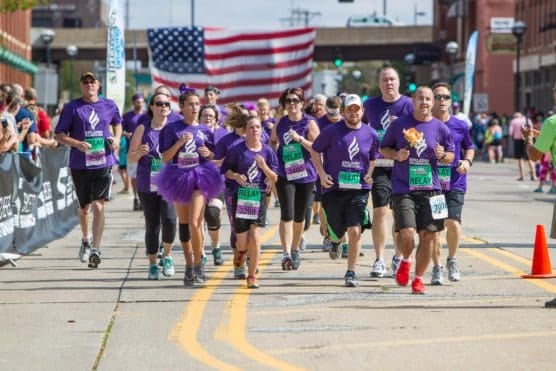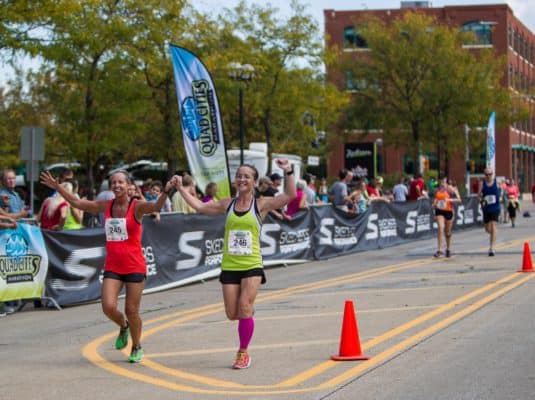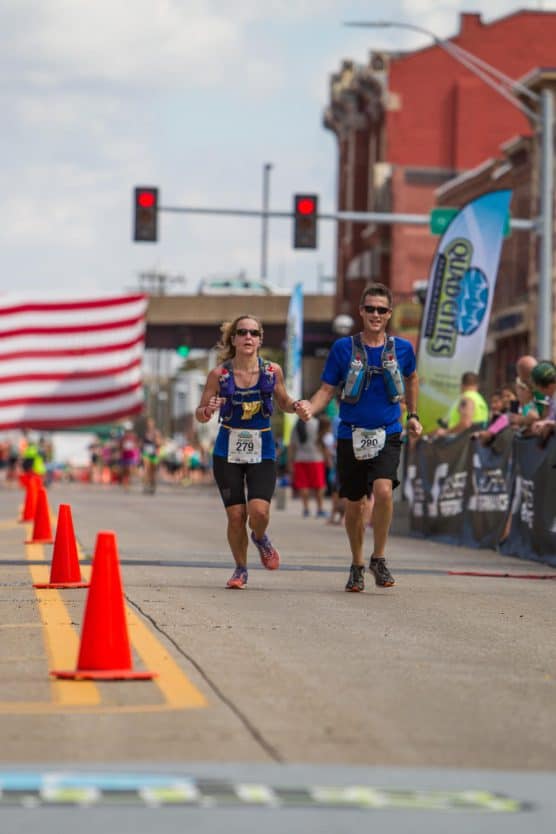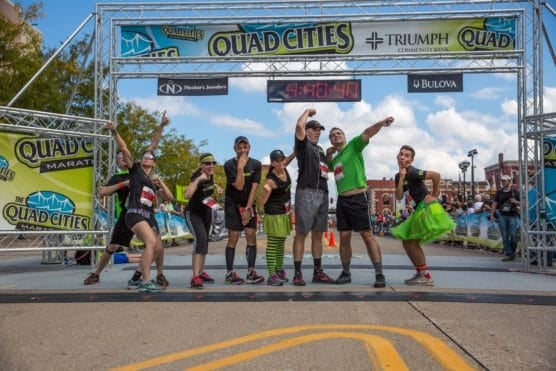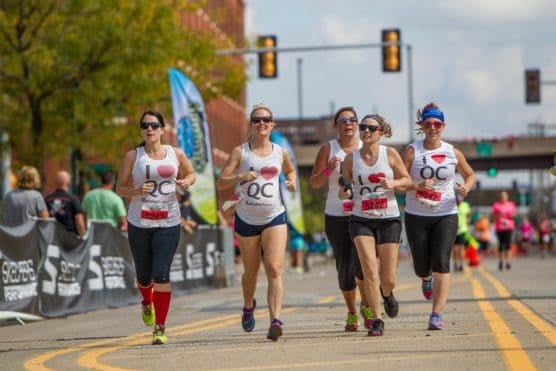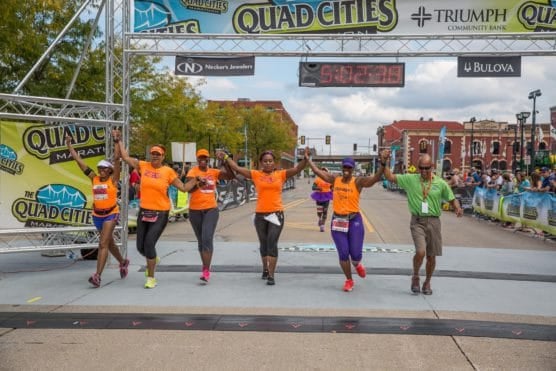 Photos by J.R. Howell/Quad Cities Marathon
Race Weather & Climate
Nestled along a bend in the Mississippi River that separates Iowa and Illinois, roughly 165 miles west of Chicago, Moline typically sees cool to moderately warm weather in September, which has brought record temperatures here as low as 24°F (in 1942) and as high as 100°F (in 1939).
On the day of the race (Sept. 22), the average low is 48°F and the average high is 72°F.
Past Results
Course Map
See the race route map for the Quad Cities Half Marathon here.
Starting Time
7:00 AM – marathon, half marathon, relay
7:15 AM – 5K
Fees
$50 – $65 for the half marathon
$80 – $95 for the full marathon
$35 – $50 for the 5K
$165 – $200 for the full marathon relay
Registration
To reserve your spot in the early fall 2024 running of Moline's Quad Cities Marathon, Half Marathon, 5K or Marathon Relay, register at the official race website below.
Official Race Website