Sunday, October 20, 2024 • Des Moines, IA • Course Map
Experience a run through the heart of a city that's in the midst of a revitalization and resurgence when you run the 13.1-mile course at the annual fall IMT Des Moines Marathon, which in addition to its half-marathon race, also includes a 5K run and a five-person relay for the 26.2-mile full marathon.
One aspect of the race that helps to attract a larger number of both participants and spectators is the race's seven-hour time limit, which makes it possible for walkers as well as runners and wheelchair participants to compete in any of the day's races.
Considered an excellent half-marathon (as well as full marathon) for first-time participants, the Des Moines race features an out-and-back course that starts and finishes in front of the Des Moines Civic Center on 3rd Street.
From there, runners follow the first mile east toward the state capitol building, and then turn southward and then westward for the remainder of the course, which flows through downtown along Walnut Street toward the Waterworks Park area, and around Grays Lake just to the east of the park.
Once participants make their way around the lake, they've entered the final stretch of the race, which takes them along Martin Luther King Jr. Parkway back toward the finish line at the plaza.
Thanks in part to its downtown location and the stretches of the race that wind through the city's parkland areas, the course is largely fast and flat, with plenty of urban scenery as well as tree-lined park roads and open green spaces to fill your field of vision as you make your way to the finish. The race also is made up of paved surfaces throughout.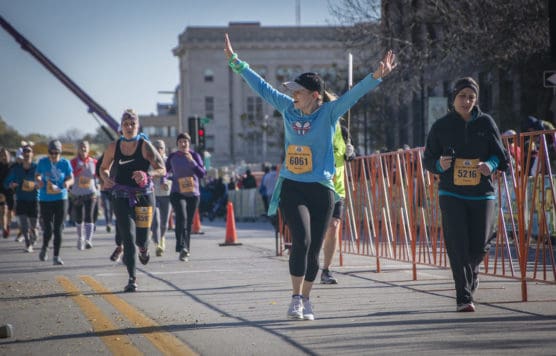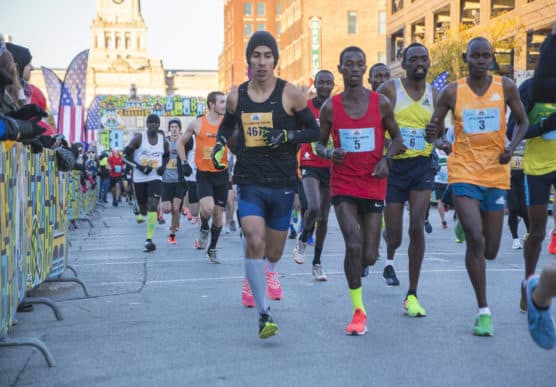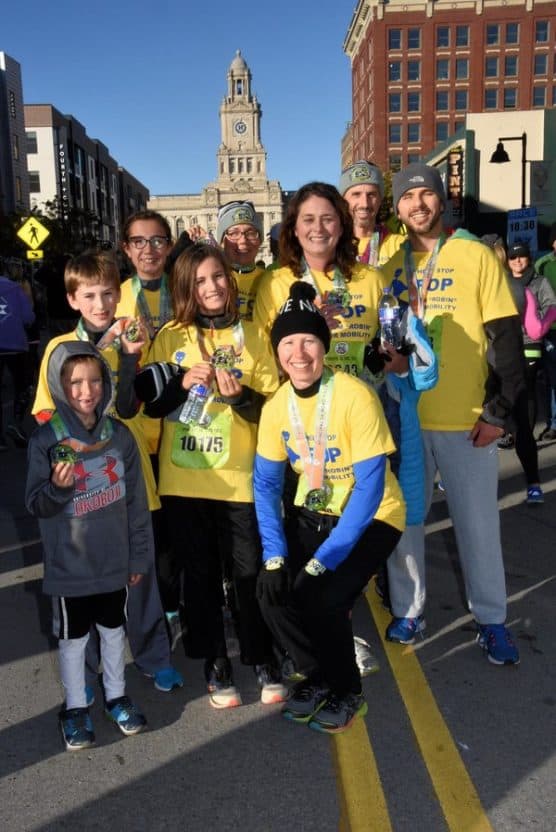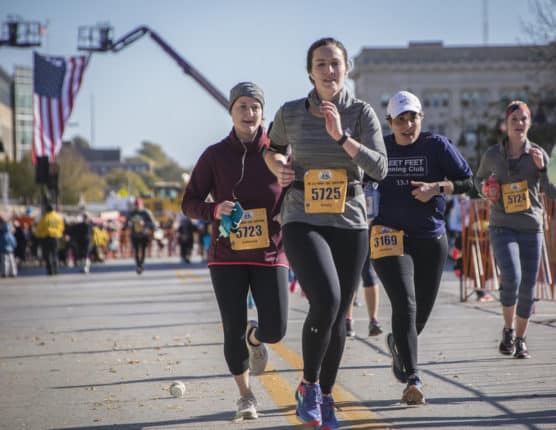 All photos courtesy IMT Des Moines Marathon
Race Weather & Climate
Set in the "crossroads" of Iowa, near the geographic center of the state, Des Moines typically sees mild to moderately cool and sometimes even cold weather in the early fall. In October, record temperatures here have reached as low as 7°F (in 1925) and as high as 95°F (in 1963).
Oct. 20 average low temp:

41ºF

Oct. 20 average high temp:

62ºF
Past Results
Course Map
See the race route map for the IMT Des Moines Half Marathon here.
Starting Time
8:00 AM
Fees
$75 and up for the half marathon
$90 and up for the full marathon
$30 and up for the 5K
Registration
To reserve your spot in the 2024 running of the IMT Des Moines Marathon, Half Marathon, 5K or Relay, register online at the official race website below.
Official Race Website
Comments
Ever run in the IMT Des Moines Half Marathon? Share your impressions here, or post your review in the Comments below.
See more races — Iowa