Sunday, April 26, 2020 • Coralville, IA • Course Map
Set for its 3rd annual running this spring, the Run Crandic races — named for the two cities connected by the route of the full marathon in the race, Cedar Rapids and Iowa City — take runners on a route filled with trails, stretches along the Cedar River, and long sections that run through Linn County just south of the city.
This being Iowa, the route features only mild changes in elevation — its lowest point, about two miles in, lies at about 640 feet above sea level, while its highest marker tops out at just over 750 feet, just before the downhill leading you to the lowest point.
For those running the full marathon, the race actually begins in Cedar Rapids, which lies about a half-hour's drive to the south of Iowa City. Known as the "City of Five Seasons" — here, you'll have time to enjoy the other four — a Tree of Five Seasons sculpture is planted downtown.
F0r those running the half marathon, the race begins at the Iowa River Landing Wetland Park, along the Iowa River. From there, you'll follow the race route as it heads onto the Iowa River Trail and some town streets and loops around City Park, going south toward the University of Iowa campus.
The race continues through the campus, running around the Kinnick Stadium, home of the Hawkeyes, before heading on the Finkbine and Clear Creek Trails. The trek on the latter is an out-and-back segment of about two miles before heading back north toward the finish line.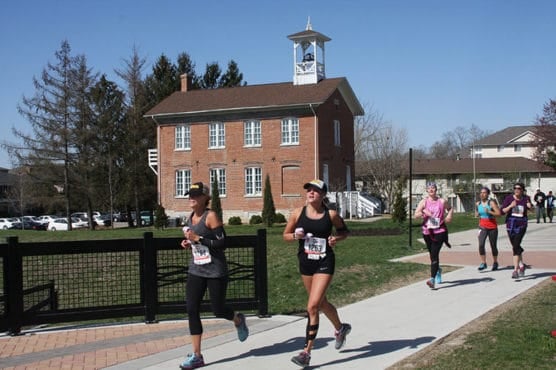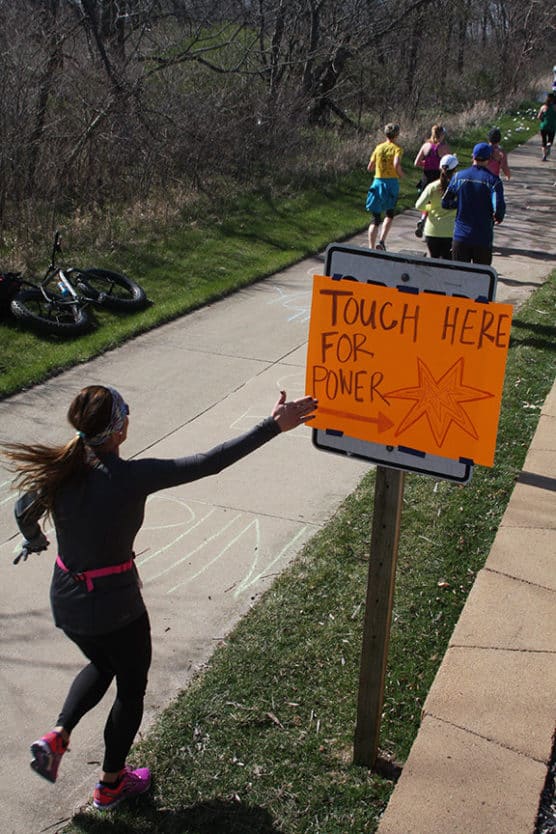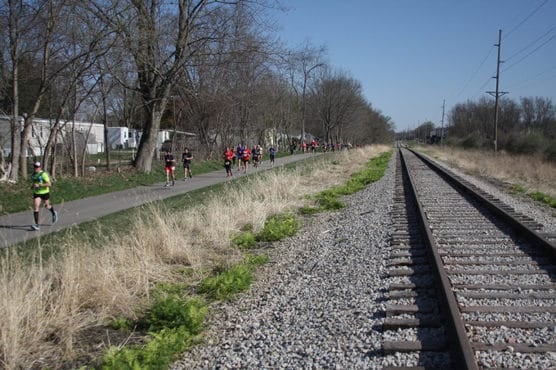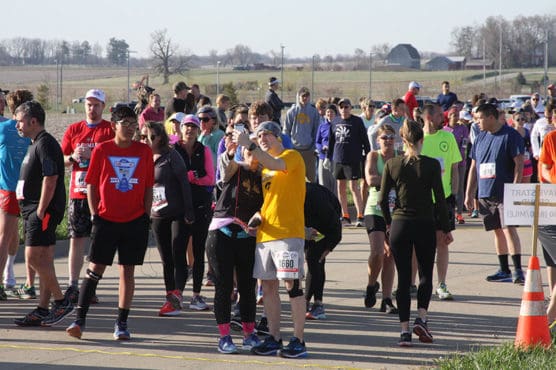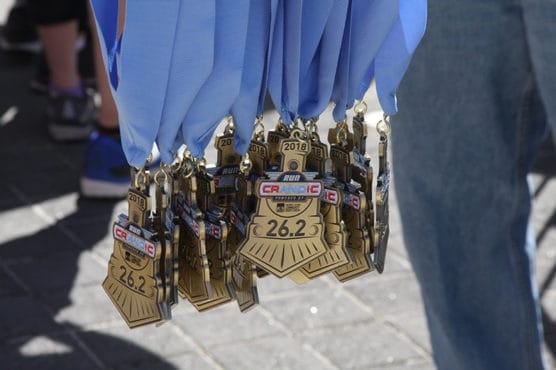 Photos courtesy Run Crandic
Race Weather & Climate
Nestled along both banks of the Cedar River in eastern Iowa, about 27 miles north of Iowa City and roughly 100 miles northeast of Des Moines, Cedar Rapids typically sees temperatures that average between the upper 30s and the low 60s in April, and snowfall is always a possibility during the month.
April 26 average low temp: 43ºF
April 26 average high temp: 66ºF
Past Results
Course Map
See the race route map for the Run Crandic Half Marathon here.
Starting Time
6:30 AM – full marathon
8:00 AM – half marathon, 5K
Course Time Limit
6 hours — the course closes at 2:00 PM for all races
Fees
$70 – $100 for the half marathon
$80 – $120 for the full marathon
$200 – $248 per 4-person team for the marathon relay
$30 for the 5K
Registration
To reserve your spot in the 2020 Run Crandic Marathon, Half Marathon, Marathon Relay, or 5K race, register online at GetMeRegistered.com here.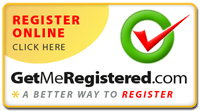 Official Race Website
Comments
Ever run in the Run Crandic Half Marathon? Share your impressions here, as well as anything you learned about the race that you think other runners/walkers should know.
See more races — Iowa