Saturday, October 15, 2022 • Great Bend, KS • Course Map

Runners follow a loop route through this small town in the middle of the state at the Flatlander Half Marathon — formerly known as the YP5K Half Marathon — which organizers say is "arguably the flattest half marathon course in the region… maybe the planet!"
Set for its 7th annual running this year, the race features an out-and-back loop that starts and finishes near Jack Kilby Square in downtown Great Bend, a town of just over 15,000 in the heart of the state, which is named for the place where the Arkansas River bends from the east to the southeast.
From the starting line on 9th Street, the race takes a couple of turns through town and then heads out onto the Great Bend Hike & Bike Trail, which you'll stay on for a few miles. Later the race heads back through town and finishes on Forest Avenue, near the Barton County Courthouse.
Here's how the race organizers describe it:
"Take a tour of the Great Bend community on our flat race route with diverse scenery, which incorporates two City parks, our hike and bike trail and Great Bend's beautiful tree-lined residential streets – all on flat terrain with well-coordinated hydration stations."
As one photographer caught in these photos taken along the trail, the race truly does feature some of the flattest terrain you're likely to find at a race anywhere: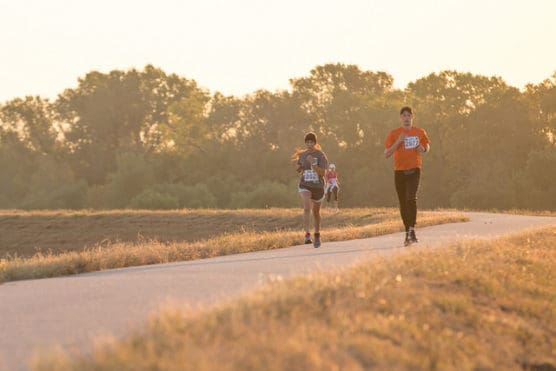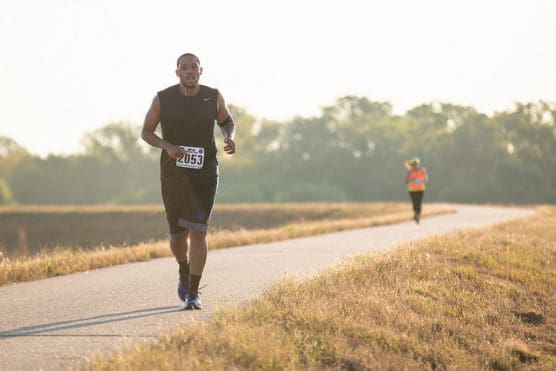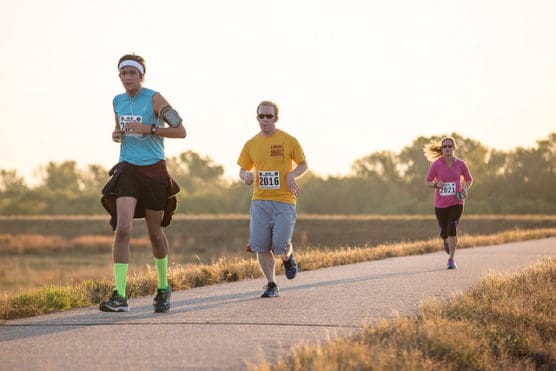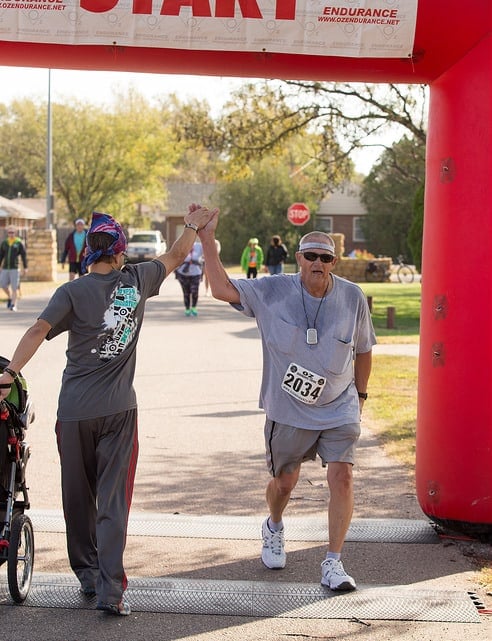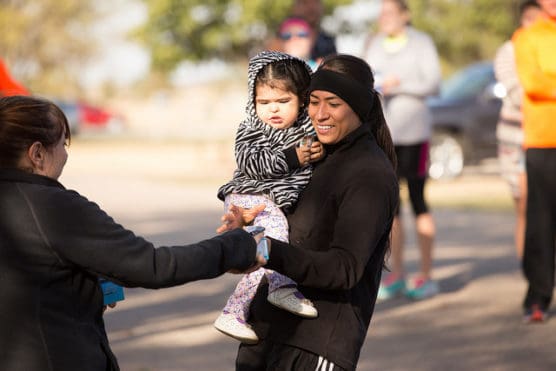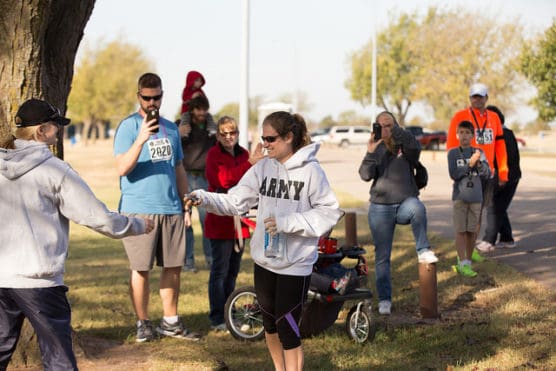 All photos by Brandon Steinart/Flatlander Half Marathon
Race Weather & Climate
Nestled along the Arkansas River in nearly the geographic center of the state, Great Bend typically sees mild, dry conditions in October, when temperatures average between the mid-40s and the low 70s, and precipitation amounts average just over 2 inches for the month.
Course Map
See the race route map for the Flatlander Half Marathon here.
Registration
To reserve your spot in the Flatlander Half Marathon or 5K race, register at RunSignUp.com here.

Official Race Website
Comments
Ever run in the Flatlander Half Marathon? Share your impressions here, as well as anything you learned about the race that you think other runners/walkers should know.