Saturday, May 4, 2019 • Esbon, KS • Course Map
Run the soft country highways just outside this tiny city in central northern Kansas — the last census put its population at just under 100 residents — at the Rural Route 13.1 race, which takes runners on a tour of rural Jewell County and where every finisher will go home with a chunk of limestone, a keepsake souvenir of the stone that's native to this part of Kansas.
You'll start and finish in downtown Esbon. With a history that dates all the way back to the 1870s, this city here in the region known as the Smoky Hills of Kansas is known for its plentiful limestone beds as well as for its farmland and wide-open ranges.
The race begins on Grand Avenue next to the post office downtown — runners in the 10K start their race first, followed by those running the half marathon and the cyclists in the 26-mile bike ride — and then runs along a few city streets before turning onto Kansas Avenue.
At Kansas Avenue, you'll turn left to head north, starting the stretch where the race hits the hard-packed limestone surface roads. Most of the race will be made up of surfaces like this, organizers say, which means they're "almost as smooth as asphalt, but much softer!" they add.
Mixture of flat and hilly stretches. As you can see from the photos below, the race offers up a variety of rolling hills and plenty of flat terrain thanks to its location here in the Great Plains region. You'll want to bring your sunscreen and sunglasses, as there's little shade from the bright sun throughout the course.
Aid stations will be located at about every two miles along the course, organizers add, and both strollers and bike trailers are welcome, for cyclists who want to bring along their kids for the bike ride.
There will be a timer at the finish line, they say, but this won't be a chip-timed race — so every runner is encouraged to bring along their own timing device, whether that's a smartwatch or simply a wristwatch.
Open to traffic. The roads used for the race are lightly traveled, organizers say, so they won't be closed to traffic — keep watch for any vehicles you see during the race.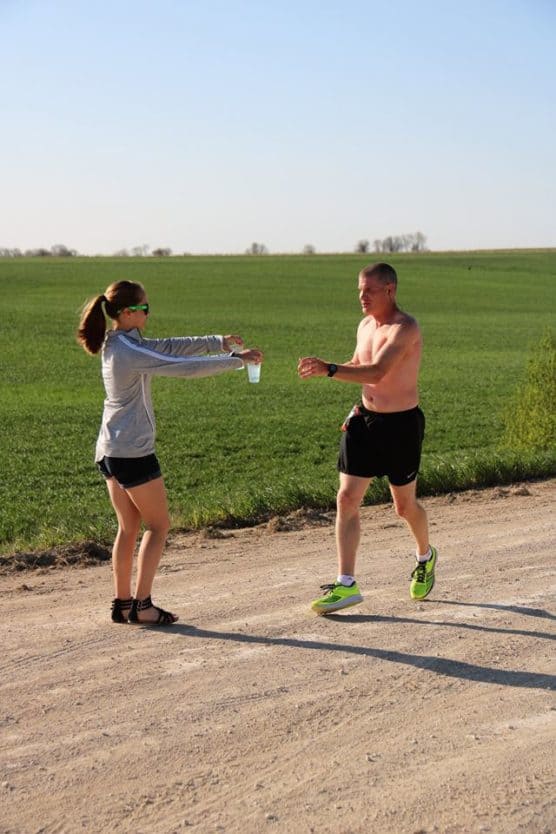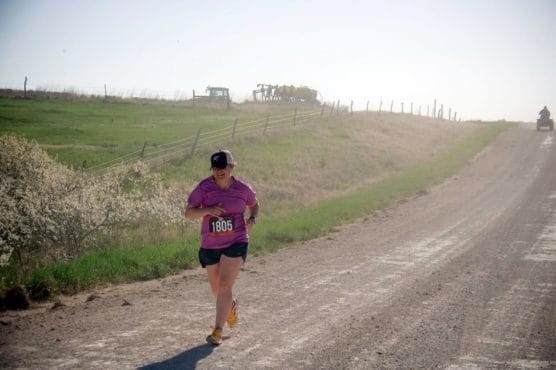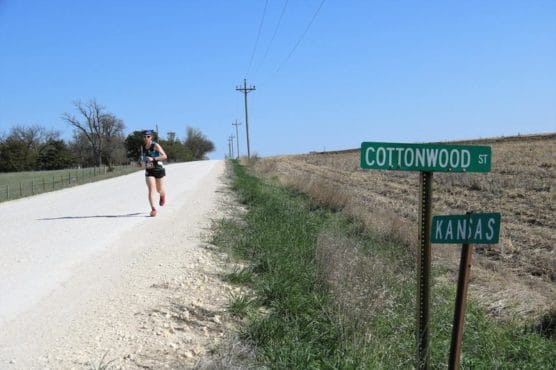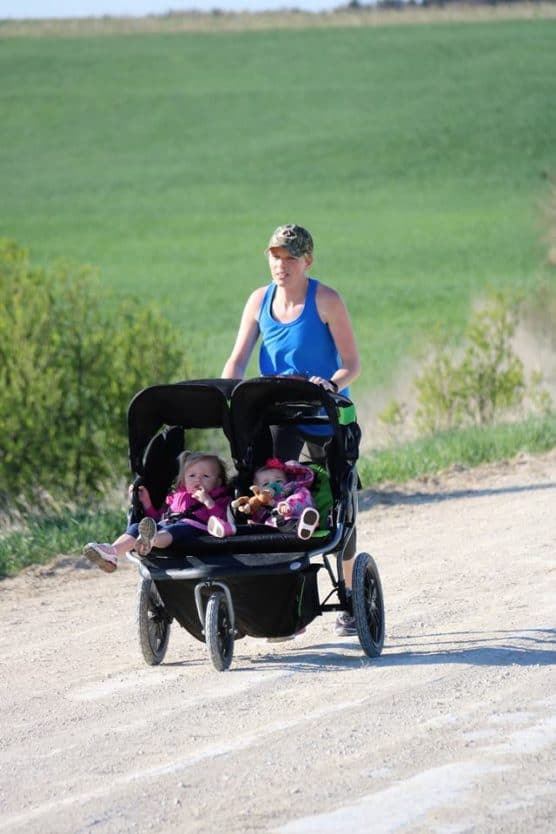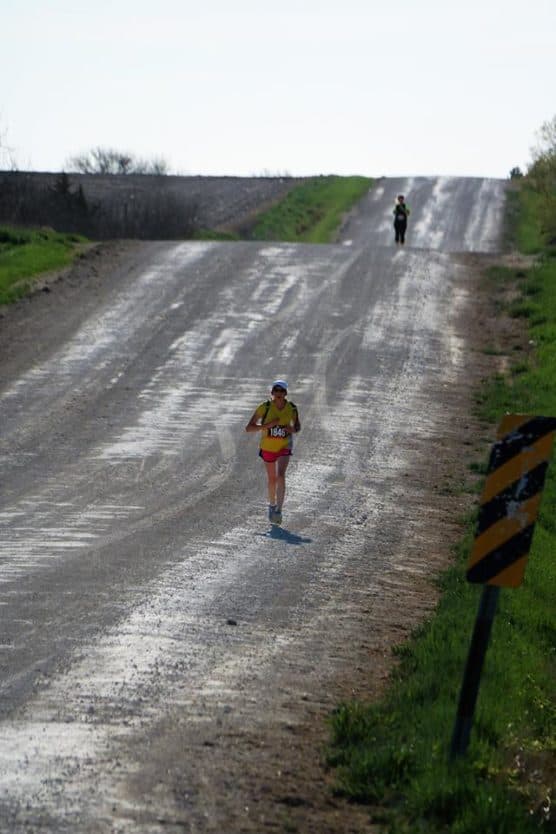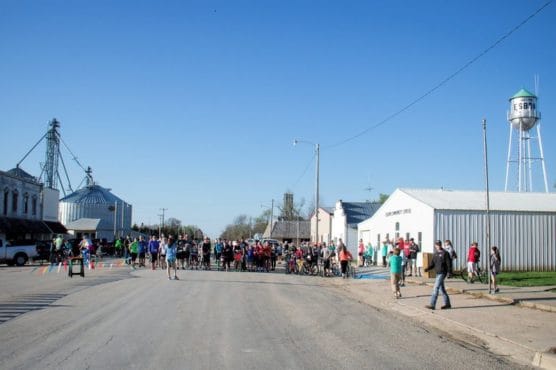 All photos courtesy Rural Route 13.1 Half Marathon
Race Weather & Climate
Nestled along the old Chicago, Rock Island and Pacific Railroad in central northern Kansas, just miles from the state's border with Nebraska, Esbon typically sees chilly to mild weather in May — temperatures range between the upper 40s and the low 70s — which is also the city's wettest month of the year on average.
May 4 average low temp: 43ºF
May 4 average high temp: 69ºF
Course Map
See the race route map for the Rural Route 13.1 Half Marathon here.
Starting Time
8:00 AM
Fees
$10 for the half marathon, for basic entry fee
$30 for registrations with performance-fabric race shirt
Registration
To reserve your spot in the 2019 running of Esbon's Rural Route 13.1 Half Marathon, 10K or 26-mile bike ride, register online at RaceEntry.com here.
Official Race Website
Comments
Ever run in the Rural Route 13.1 Half Marathon? Share your impressions here, as well as anything you learned about the race that you think other runners/walkers should know.