Saturday, April 23, 2022 • Clermont, KY • Course Map
Set for its first-ever running this spring in Kentucky's beautifully scenic Bernheim Arboretum and Research Forest, whose 16,000 acres welcome more than half a million visitors every year, the Bernheim Run for the Planet race will actually run slightly longer than your typical half marathon, as its distance is 14 miles.
The race unfolds along the 13.75-mile-long Millennium Trail inside the park, which is filled with beautiful runs through the woods of Bernheim, through oak hickory and beech-maple forests, with lots of difficult stretches over creek crossings, up steep slopes and over a few roads.
Here's how the race organizers describe it:
[The trail] winds through high ridges of oak-hickory forests, down to valleys and streams that meander through stands of beech and maple. This difficult trail features several steep slopes, creek and road crossings, and rough terrain.

Runners may encounter white-tailed deer, pileated woodpeckers, or the elusive red fox.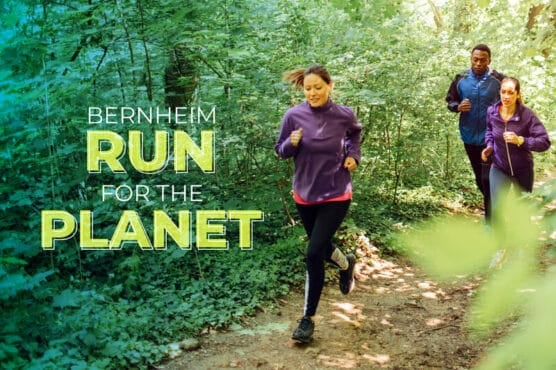 Race Climate & Weather
Located in central Kentucky, roughly a half-hour drive south from Louisville, Clermont typically sees weather similar to nearby Shepherdsville, which typically sees mild to moderately warm weather in the early spring, with temperatures that average between the low 60s to the low 70s.
April 23 average low temp: 52°F
April 23 average high temp: 68°F
Course Map
See the race route map for the Bernheim Run for the Planet here.
Starting Time
8:00 AM
Fees
$75 and up
Registration
To reserve your spot in the 2022 running of Clermont's Bernheim Run for the Planet 14-mile race, register online at RunSignUp.com here.

Official Race Website
Comments
Ever run in Clermont's Bernheim Run for the Planet race? Share your impressions here, especially anything you think other runners might want to know about the terrain or the race overall.
See more races in Kentucky