Saturday, March 12, 2022 • Shreveport, LA • Course Map

Set for its sixth annual running as winter is transitioning to spring here in northwest Louisiana, the Heels Up Half Marathon & Relay takes runners on a route that organizers say is "challenging but beautiful," and for a cause that will touch the heart of everyone who participates.
That's because the race will benefit Purchased: Not for Sale, a Shreveport-based ministry that works to rescue women and children from trafficking, and give them housing resources to lift themselves out of the industry permanently. Every dollar raised from the race will go toward the women they help.
Runners will start the out-and-back course for the race at Greenleaf Park in Shreveport's Provenance neighborhood, along Woodberry Avenue.
From there, the race heads west along Southern Loop and south along Par Road 153, to the Southern Trace community, where you'll encounter some of the hilliest stretches of the race. as you run past beautiful luxury homes alternating with lakes and wooded areas.
After making your way around the neighborhoods there, you'll head back to Greenleaf Park for the race finish.
No fewer than 8 aid stations will be located out on the course with water and sports drinks, organizers say, and the race will be chip-timed.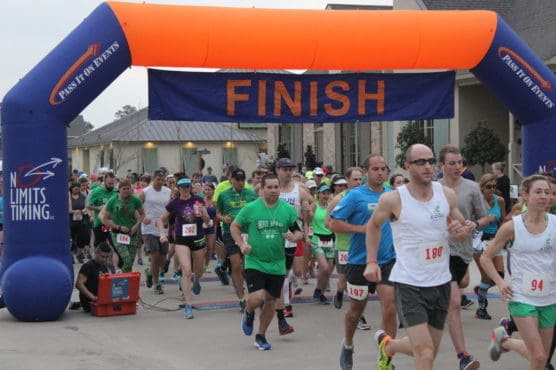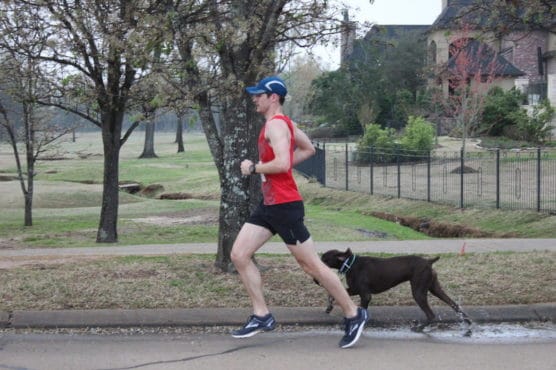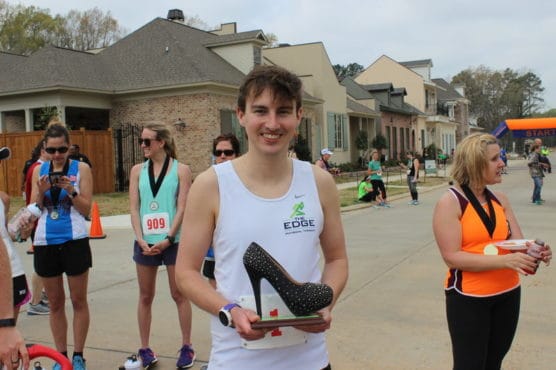 Photos courtesy Heels Up Half Marathon
Race Weather & Climate
Nestled along the Red River in northwest Louisiana, just over a 320-mile drive from New Orleans, Shreveport typically sees March temperatures between the mid-40s and the low 70s, while rainfall totals average just over 4 inches for the month.
March 12 average low temp: 49ºF
March 12 average high temp: 65ºF
Past Results
Course Map
See the race route map for the Heels Up Half Marathon here.
Starting Time
7:30 AM
Course Time Limit
3 1/2 hours
Fees
$50 – $90 for the half marathon
$80 – $110 for the relay
Registration
To reserve your spot in the 2022 running of Shreveport's Heels Up Half Marathon or Relay, register online at RunSignUp.com here.

Official Race Website
Comments
Ever run in the Heels Up Half Marathon? Share your impressions here, or post your review in the Comments box below.