Saturday, March 23, 2024 • Old Orchard Beach, ME • Course Map
Set for its annual running this year along what organizers say is one of the flattest half marathon routes in Maine, the On the Run Half Marathon takes runners on a looping, out-and-back course that runs through this small coastal town just south of Portland, and features views of its parks, oceanfront and green spaces.
Where does it start/finish? The race begins along West Grand Avenue in the heart of Old Orchard Beach, in front of The Brunswick bar and grill.
From there, the course heads south along West Grand for the next 3 1/2 miles — it becomes Seaside Avenue after the 1st mile marker — all the way down to Ferry Beach State Park, a 100-acre park known for sweeping views of the white sand beaches along its shoreline.
You'll follow the route around Ferry Road and Bayview Road back to Seaside Avenue, where you'll turn left and begin running north. You'll remain on Seaside as it turns into West Grand Avenue, and then follow the road north all the way to Pine Point Beach and Town Landing.
There, you'll make a loop around King Street and Jones Creek Drive before joining back up with East Grand Avenue, which you'll follow south all the way back into town, to the finish line back in front of The Brunswick.
What's the course like? Very flat, as the organizers say. It's made up of paved roads throughout, and you'll be running close to sea level at the lowest point in the race; the highest point tops out at just over 24 feet above sea level.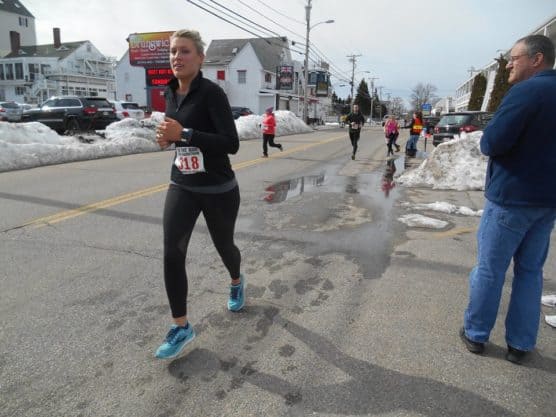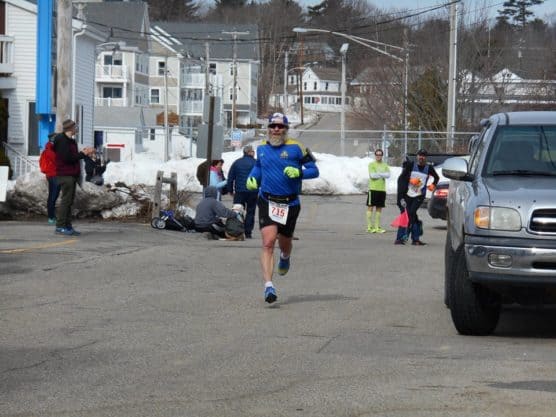 All photos courtesy 5K Sports
Race Weather & Climate
Nestled along Maine's coastline overlooking Saco Bay, roughly a half-hour drive from nearby Portland, Old Orchard Beach may have plentiful snow on the ground in March, when temperatures average between the mid-20s and the mid-40s.
Mar. 23 average low temp: 29ºF
Mar. 23 average high temp: 48ºF
Past Results
Course Map
See the race route map for the On the Run Half Marathon here.
Starting Time
9:00 AM
Fees
$38 – $51 for the half marathon
Registration
To reserve your spot in the 2024 running of Old Orchard Beach's On the Run Half Marathon, register online at Running4Free.com here.
Official Race Website
Facebook Comments
Ever run in the On the Run Half? Share your impressions here, or post your review in the Comments below.
See more races — Maine