Saturday, June 3, 2023 • Midland, MI • Course Map
Set for its 36th annual running this spring through the streets of this small city in Central Michigan that's also the home of the Dow Chemical Company, the Greater Midland Dow RunWalk offers a half marathon with a mostly fast and flat course and plentiful sights through the heart of the city and beyond.
The race unfolds through a city that was named by Forbes magazine a few years ago as one of the best small towns in America to raise a family, thanks in part to its 72 public city parks and its 30-mile-long Pere Marquette Rail-Trail, which decades ago saw trains rumble by along the Flint and Pere Marquette Railroad and today is a paved biking, walking and running trail.
Runners start the race in one of those parks, Midland's Central Park, along East Collins Street. From there, they'll follow the course as it twists and turns along city streets and on roads along the outskirts of the city, which will take them past Barstow Woods Park and Currie Bennett Park, as well as the Midland Country Club.
They'll make it nearly all the way to the finish line on Mill Street before turning left on North Street to repeat the course a second time for the half marathon, and then bringing it back in to the finish line on Mill, in front of the Greater Midland Curling Club.
Most of the course is fast and flat save for a few hills in the middle of the race near the end of the first loop (which you'll repeat on the second loop).
While there are lots of turns at this race, there's also plenty of shade from the trees, organizers say.
There's also a 10K run and a 5K run and walk as well as a one-mile fun run at the race.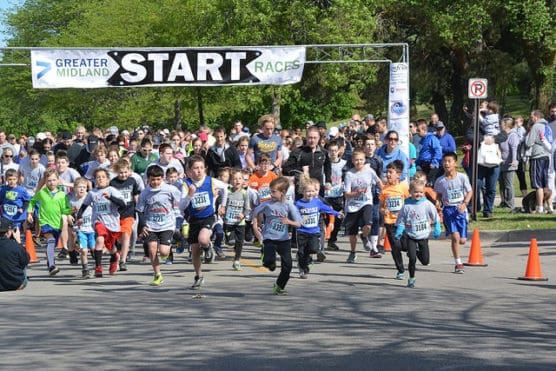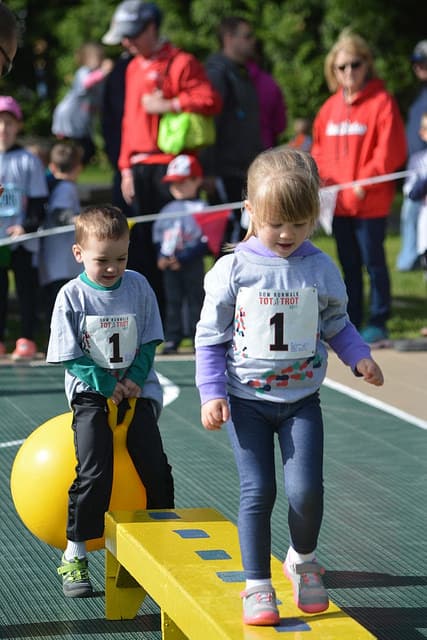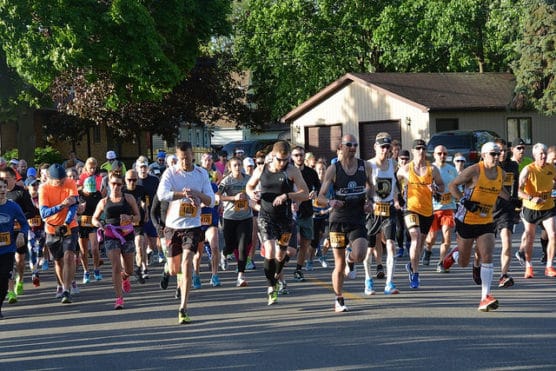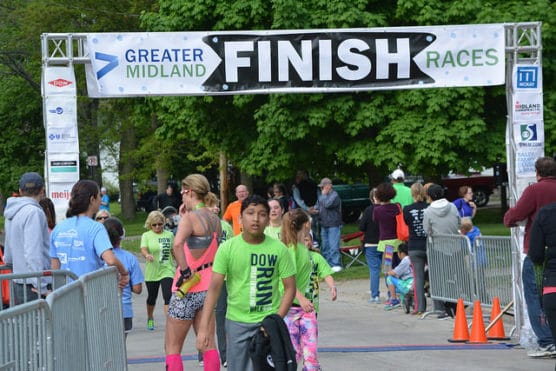 Race Weather & Climate
Located along the Tittabawassee River in central Michigan, roughly 130 miles northwest of Detroit, Midland typically sees June temperatures that average between the low 50s and the mid-70s.
June 3 average low temp: 53°F
June 3 average high temp: 73°F
Past Results
Course Map
See the race route map for the Greater Midland Dow RunWalk Half Marathon here.
Starting Time
7:30 AM – half marathon
7:45 AM – 5K run
8:05 AM – 10K run
8:30 AM – 5K walk
9:45 AM – 1-mile fun run
Fees
$45 and up – half marathon
$35 and up – DUO 10K + 5K
$30 and up – 5K
$30 and up – 10K
Registration
To reserve your spot in the 2023 running of the Greater Midland Dow RunWalk half marathon, 10K, 5K or 1-mile race, register online at GreaterMidland.org here.
Official Race Website
Comments
Ever run in the Greater Midland Dow RunWalk Half Marathon? Share your impressions here, as well as anything you learned about the race that you think other runners/walkers should know.