Saturday, July 22, 2017 • Detroit, MI • Course Map

Set for its inaugural running in late July, the all-new Race 13.1 Detroit Half Marathon is part of a growing series of races across the country in 2017, and unfolds along a fast and flat route along the Detroit River, with beautiful views of the city for nearly the entire race.
The course starts and finishes next to the iconic James Scott Memorial Fountain on Belle Isle, a 985-acre park that sits in the middle of the river that separates the U.S. and Canada, and features attractions from its aquarium to a giant slide and beach, a golf course and more.
With an average high of just 80 in early July, Detroit will be an ideal location for runners of all abilities to add another race to their summer calendars.
The city has plenty to offer runners and visitors alike, organizers note, including "a coffee scene that could rival Portland's" and museums like the Detroit Historical Museum and the Motown Museum, where you can stand in Studio A and relive the moments that made the "Motor City" Hitsville USA.
Like all Race 13.1 events, runners can expect plenty of well-stocked, well-staffed aid stations and lots of enthusiastic course monitors along the way.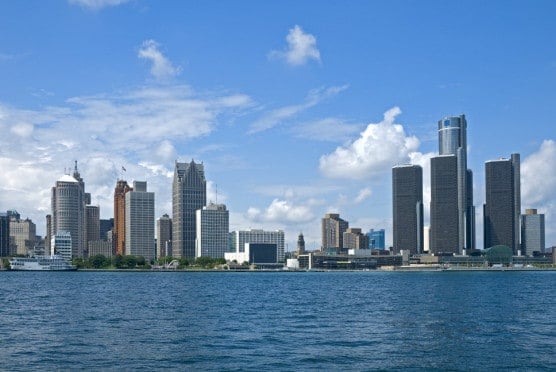 Race Weather & Climate
On the day of the race (July 22) the average low is 66°F and the average high is 85°F – ideal summer race weather!
Course Map
See the race route map for the Race 13.1 Detroit Half Marathon here.
Starting Time
7:00 AM – half marathon
7:15 AM – 10K, 5K
Fees
$65 – $90 for the half marathon
$45 – $50 for the 10K
$35 – $40 for the 5K
Registration
To reserve your spot in the 2017 Race 13.1 Detroit Half Marathon, 10K or 5K race, register online at the event website here.

Official Race Website
Facebook Comments
Ever run in the Race 13.1 Detroit Half? Share your impressions here, or post your review in the Comments below.