Sunday, May 19, 2019 • Minneapolis, MN • Course Map
Get ready for a beautiful 10-mile run along the banks of the Mississippi River where it flows through the heart of the Twin Cities, at a race designed just for women at the heart of the spring season.
You'll start the route in Minnehaha Regional Park, home to a 53-ft.-high waterfall and scenic limestone bluffs along the river, and from there run the rest of the race almost entirely along the river, on the roadways along either side.
Runners start the out-and-back course for the race in Minnehaha Park, and from there they'll head north along Godfrey Parkway.
They'll continue north along West River Parkway, running past the Mississippi Gorge Regional Park as they make their way north along the river, all the way to the turnaround in Riverside Park.
Then, they'll head back south along West River Parkway to Lake Street, where they'll cross over the bridge and then head south along Mississippi River Boulevard all the way the Ford Bridge, which they'll head across to get back into Minnehaha Park for the race finish.
If you're not up for the 10-miler, the race also offers a 10K and 5K distance for walkers and runners.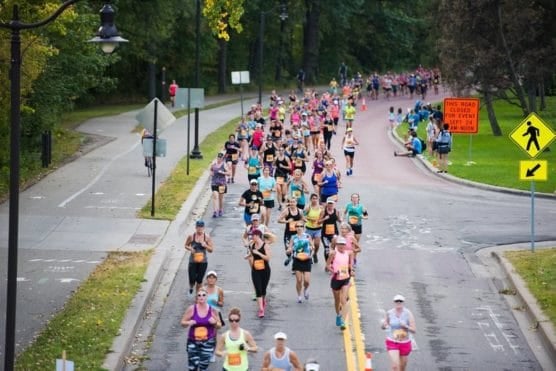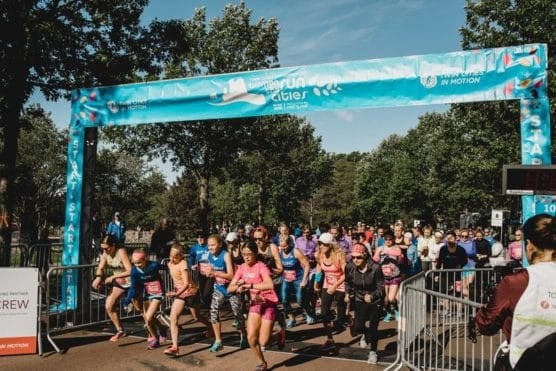 Race Weather & Climate
Nestled along the banks of the Mississippi in southeastern Minnesota, just across the river from St. Paul, Minneapolis typically sees mild to cool temperatures in May, and drier weather than the summer months typically bring.
May 19 average low temp: 51ºF
May 19 average high temp: 71ºF
Past Results
Course Map
See the race route map for the Women Run the Cities 10-Miler here.
Starting Time
8:00 AM
Fees
$45 – $75
Registration
To reserve your spot in the 2019 running of Minneapolis's Women Run the Cities 10-Mile, 10K or 5K race, register online at RaceRoster.com here.
Official Race Website
Comments
Ever run in the Women Run the Cities race? Share your impressions here, or post your review in the Comments box below.