Sunday, November 5, 2023 • Springfield, MO • Course Map
More than 2,500 runners and walkers cross the finish line each year in all races combined at the Springfield, Mo., race formerly known as the Maynard Cohick Half Marathon, which is now part of the Bass Pro Shops Outdoor Fitness Festival, which also includes a full marathon for individual runners, a marathon relay and a 5K race.
The oldest running event of its kind in the Springfield, Missouri area, the race for the half follows a fast, flat course through portions of the local trail system known as the Ozark Greenways, a unique set of natural paths that offer safe, scenic running for the race events.
Both the full and the half marathons start at the same time and location — the Bass Pro Shops Outdoor World store in Springfield. As described by the event organizers, the Outdoor Fitness Festival combines an array of activities and presentations geared toward the running events as well as wildlife adventures with Wonders of Wildlife; kayak, canoe and GPS Geo Caching competition and classes with Springfield-Greene Country Parks and Recreation.
The weekend's events are co-sponsored by the Ozark Mountain Ridge Runners, which will lead training groups during the months leading up to the race weekend for both full- and half-marathon participants. They will provide training schedules, hydration and nutritional tips and weekly group long runs along the actual marathon route.
In the half marathon alone last year, more than 1,200 runners crossed the finish line.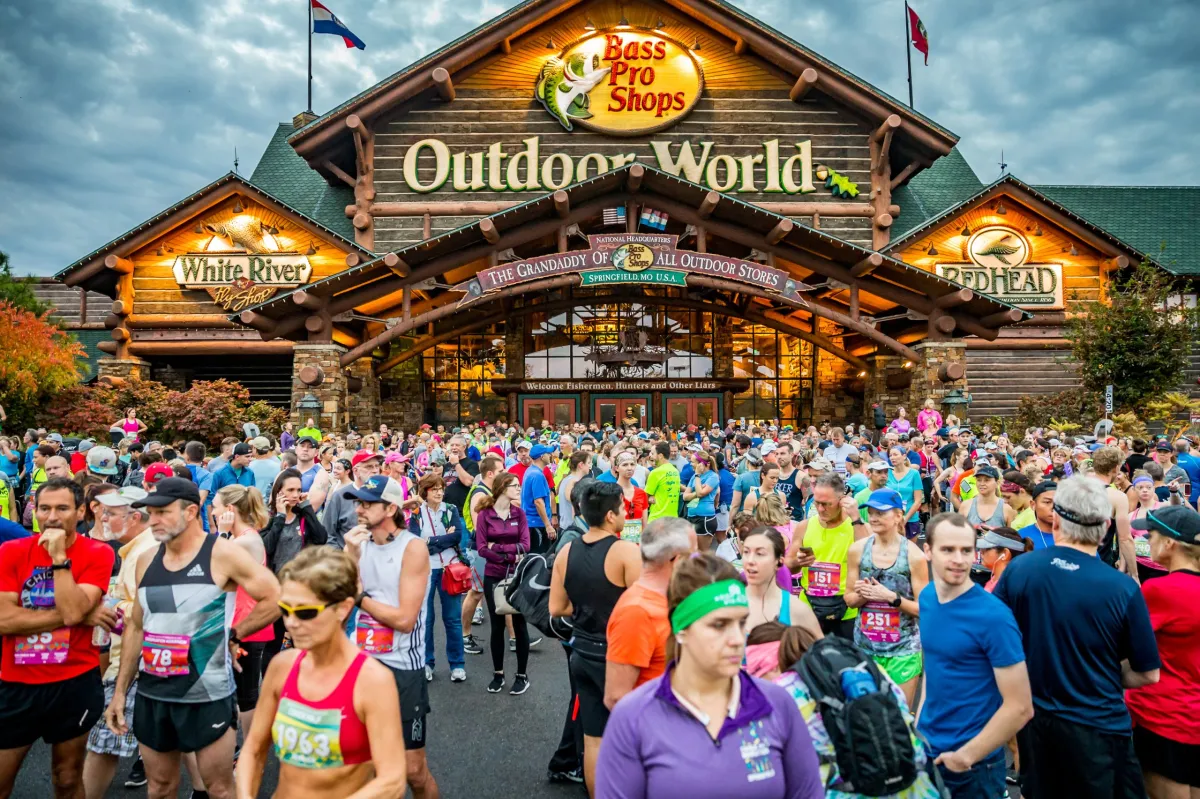 Race Weather & Climate
Located near the state's southwestern corner, about 210 miles southwest of St. Louis and roughly 160 miles southeast of Kansas City, Springfield typically sees cool and often quite cold weather in November, which has brought record temperatures as low as 4°F (in 1959) and as high as 83°F (in 2006).
On race day (Nov. 5), the average low is 39ºF and the average high is 61ºF.
Past Results
Cohick Half Marathon Course Map
See the race route map for the Bass Pro Shops Cohick Half Marathon here.
Starting Time
7:00 AM – half marathon, full marathon
7:15 AM – 5K
Cohick Half Marathon Fees
$60 and up for the half marathon
$70 and up for the full marathon
$20 and up for the 5K
Cohick Half Marathon Registration
To reserve your spot in the 2023 running of the Bass Pro Shops Half Marathon, register online at EnMotive.com here.
Cohick Half Marathon Official Race Website