Sunday, October 15, 2023 • Hanover, NH • Course Map
The CHaD HERO Half Marathon is a challenging yet rewarding course. Runners will run by some of Hanover and Dartmouth College's most historic buildings and architecture before heading over the Connecticut River into Norwich, Vermont. 
After passing through downtown Norwich, runners will climb and then be rewarded with peaceful countryside and stunning views of the surrounding landscape. Heading back to Hanover, the course takes a final turn along the river offering a chance to catch your breath before heading back over the Ledyard Bridge and finishing back at the Dartmouth Green.
Whether you're a seasoned half marathoner or looking to challenge yourself to a new goal, the CHaD HERO Half Marathon is the perfect opportunity to push your limits and experience the beauty of the Upper Valley.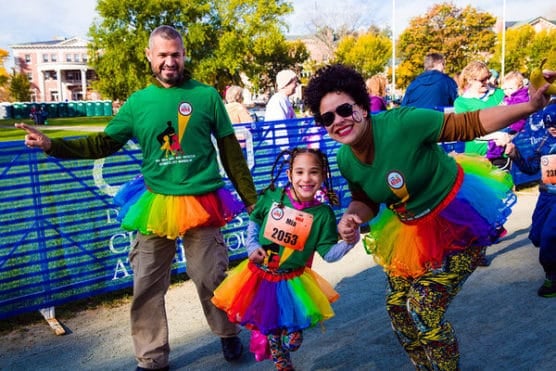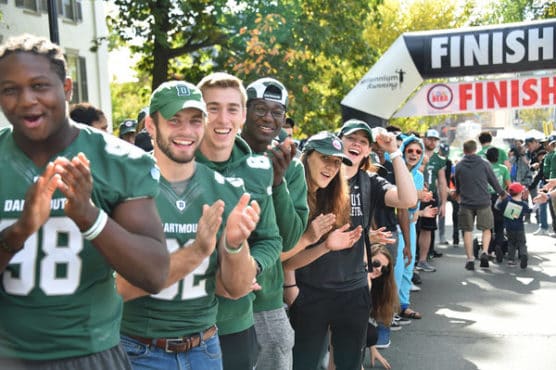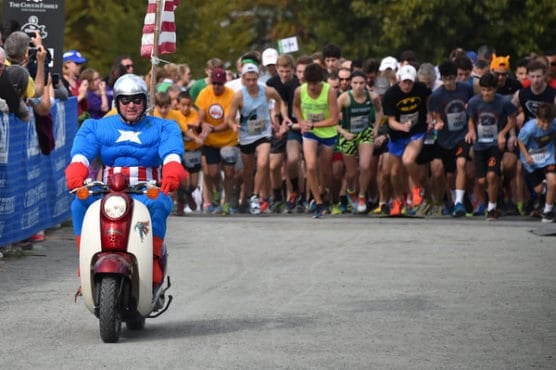 All photos courtesy CHaD Hero Half Marathon
Race Weather & Climate
Located along the Vermont-New Hampshire border in the western part of the state, about 75 miles northwest of Manchester, Hanover typically sees mild (and sometimes quite cool) to mild weather in October, with temperatures ranging from the mid-40s to the high 70s.
On race day (Oct. 15), the average low is 48ºF and the average high is 65ºF.
Past Results
Course Map
See the race route map for the CHaD Hero Half Marathon here.
Fees
No registration fee, but fundraising minimum for the half marathon is $150 for adults, $125 for participants ages 13-18 and students, and a suggested $25 donation from participants under 13.
Registration
To reserve your spot in the 2023 running of the CHaD Hero Half Marathon or 5K race, register online at the event website below.
Official Race Website
Comments
Ever run in the CHaD Hero Half Marathon? Share your impressions here, or post your review in the Comments below.