Sunday, October 6, 2024 • Hampton, NH • Course Map
The gorgeously scenic coastal New Hampshire town of Hampton Beach is the setting for the annual fall running of the Smuttynose Rockfest Half Marathon, a 13.1-mile race that takes runners on what is considered one of the easiest half-marathon courses in the region, a route that runs both inland and along the coastline and features just two significant hills.
Use code HM10 for 10% off your race registration.
The race course shows off much of the local scenery for which the area is known, from its beachfront and boardwalk to its more rural inland areas, starting on Ashworth Avenue near B Street.
From there runners head south along Ashworth Avenue down to the turn onto Ocean Boulevard, where they then head northward, running past Hampton Beach State Park on their right briefly before repeating much of the first mile's loop.
After heading down Ashworth Avenue the second time, runners continue south along Ocean Boulevard and across the bridge, where they'll pass the Harborside Dunes before reaching the turnaround point and recrossing the bridge.
The next portion of the course takes runners along Ocean Boulevard, following the water and Hampton Beach State Park for much of the course. After a brief left onto North Shore Road, runners make a brief loop before heading back southward along one of New England's most scenic drives (known as the "two-mile drive"), along Ocean Boulevard down to the finish line near Hampton Beach State Park.
Runners will have a 3-hour, 15-minute course time limit for the half marathon. Between 4,000 and 5,000 runners cross the finish line in the race each year.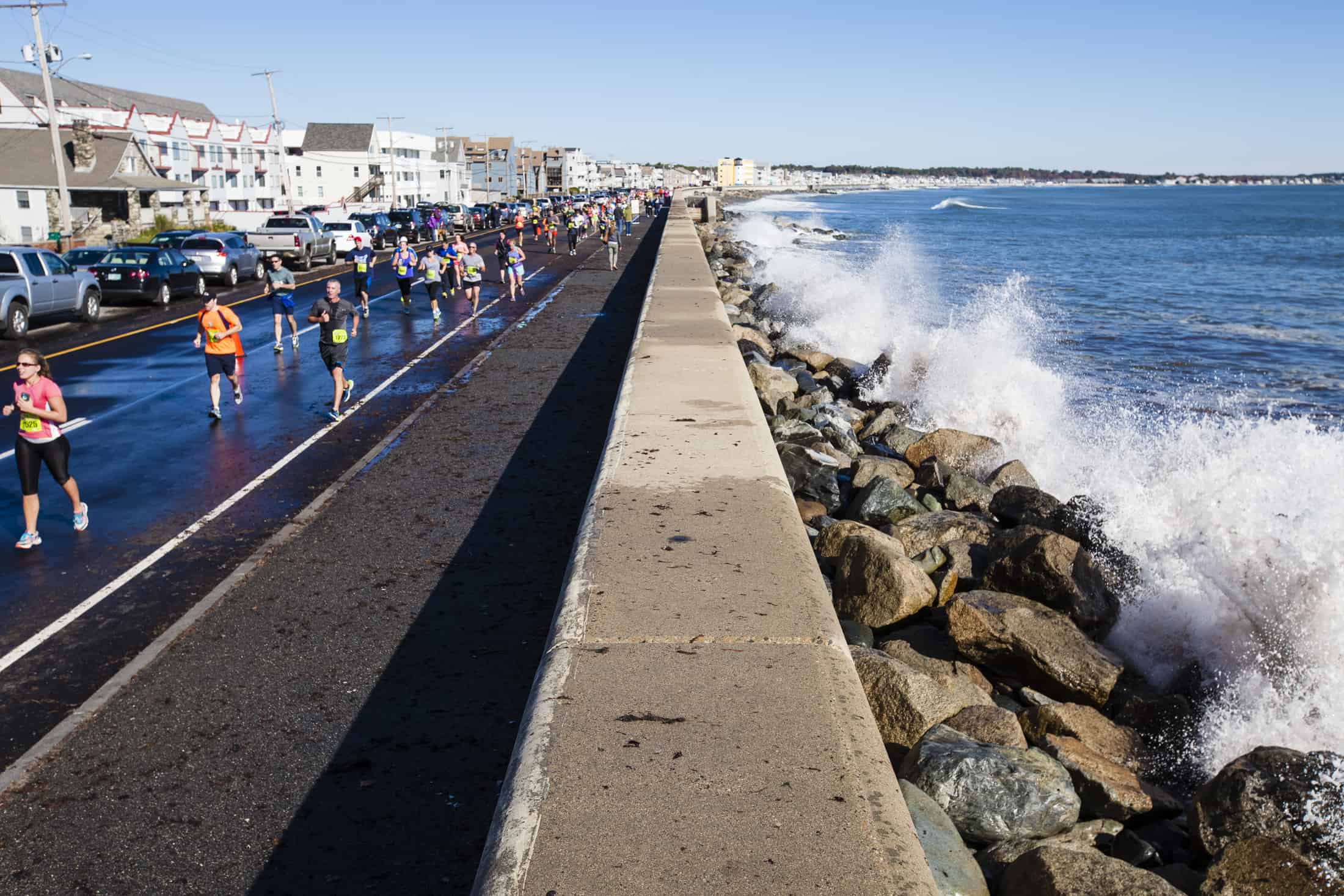 All photos courtesy Ventures Endurance
Race Weather & Climate
Located along southeastern New Hampshire's Atlantic coastline, roughly 40 miles west of Manchester, Hampton typically sees cool to occasionally cold weather in the early fall.
On race day (Oct. 6), the average low is 42ºF and the average high is 65ºF.
Smuttynose Rockfest Half Marathon Results
Smuttynose Rockfest Half Marathon Course Map
See the race route map for the Smuttynose Rockfest Half Marathon here.
Starting Time
See event website
Fees
See event website
Smuttynose Rockfest Half Marathon Registration
To reserve your spot in the 2024 running of this Hampton Beach Half Marathon, visit the event website below.
Use code HM10 for 10% off your race registration.
Smuttynose Rockfest Half Marathon Race Website