Sunday, September 17, 2023 • Albuquerque, NM • Course Map
Set for its 23rd annual running along the canal trails and roads of this small village just north of Albuquerque that's home to just shy of 9,000 souls, the Corrales Ditch Run Half Marathon (formerly known as the Corrida de Corrales Half Marathon) unfolds along a combination of terrain like dirt acequias, ditch banks and paved roads.
The race, a small one that saw just over 200 finishers in all three races combined last year, is organized by the Kiwanis Club of Corrales to benefit its annual children's summer camp held in nearby Vanderwagon, N.M., each June.
Runners will start the out-and-back course for the race at the Corrales Recreation Center just off Coronado Road and north of downtown Albuquerque. From there, the course heads south along the dirt trails that run alongside the Corrales Lateral canal.
Next, runners will head out onto the out-and-back of the course that unfolds along Applewood Road and Loma Larga Road, which features a long out-and-back up to Arroyo De Las Montoyas and back.
Along the way, you'll get to see several of the sights for which this village is well known for, including the Old San Yisidro Church and the Corrales Cemetery.
Though there are a few rolling hills along the course, it's mostly flat and fast — the highest point on the course lies at just over 5,040 feet, while the lowest lies at just above 5,000 feet.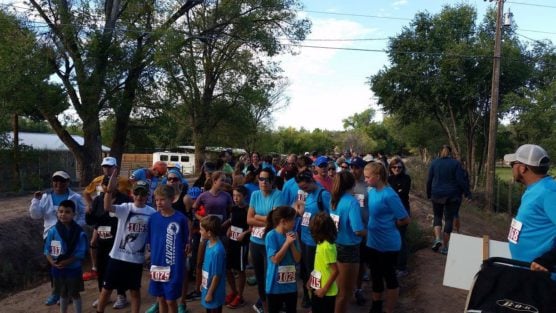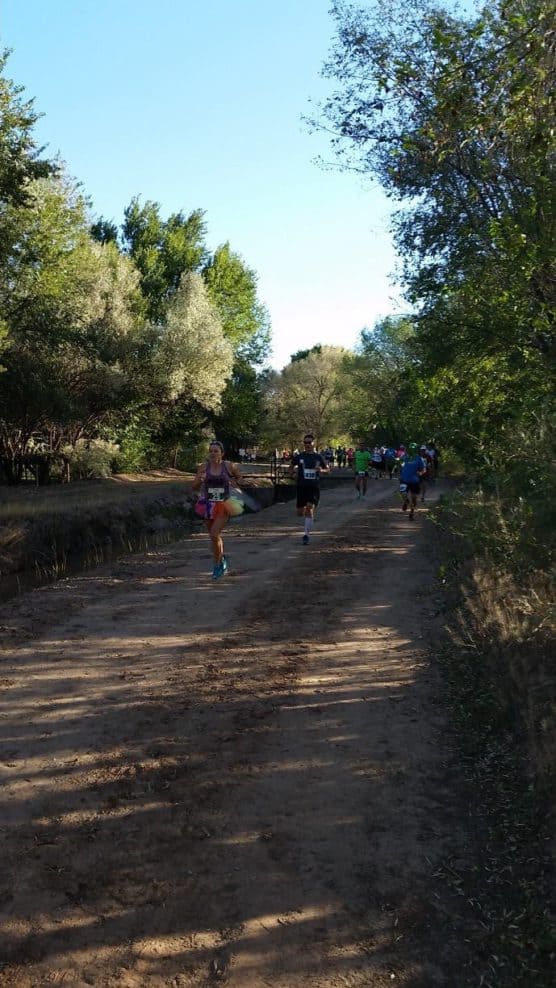 All photos courtesy Corrida de Corrales Half Marathon
Race Weather & Climate
Nestled along the Rio Grande just north of Albuquerque, typically sees some of its mildest temperatures and driest weather of the year in September, which brings average temperatures between the high 40s/low 50s and the upper 70s/lower 80s.
On race day (Sept. 17), the average low is 46ºF and the average high is 79ºF.
Past Results
Course Map
See the race route map for the Corrales Ditch Run Half Marathon here.
Starting Time
7:30 AM – half marathon
8:00 AM – 10K
8:30 AM – 5K
Fees
$60 and up for the half marathon
$30 and up for the 10K, 5K
Registration
To reserve your spot in the fall 2023 running of the Corrales Ditch Run Half Marathon, 10K or 5K race, register online at the official race website below.
Official Race Website
Comments
Ever run in the Corrales Ditch Run Half Marathon? Share your impressions here, as well as anything you learned about the race that you think other runners/walkers should know.