Sunday, August 14, 2022 • Ruidoso, NM

Set for its annual mid-summer running here in the Rocky Mountains of southeastern New Mexico, within sight of the slopes at the nearby Ski Apache ski resort, the Ruidoso Grindstone Trail Runs are the third of three half marathon events that take place in and around this mountain town during the summer.
The race unfolds along a series of trails that wind among the hills to the west of Ruidoso, a mountain resort town that's home to more than 20,000 people. You'll run
Runners will follow an out-and-back course for the race, which starts at Wingfield Park (at an elevation of over 11,000 feet above sea level) and then heads south along Grindstone Canyon Road to Resort Drive, where you'll take a right and head west.
Once you make it off the roadway and onto the trails, you'll follow a roughly counter-clockwise loop that goes up and down along the trails that surround Grindstone Lake, and which will take you out in the direction of Grindstone Mesa, before heading back around the lake.
Then you'll head back into Wingfield Park for the race finish. Neither the half marathon nor the 8.5-mile run are open to walkers; but the 4-mile run is open to both runners and walkers.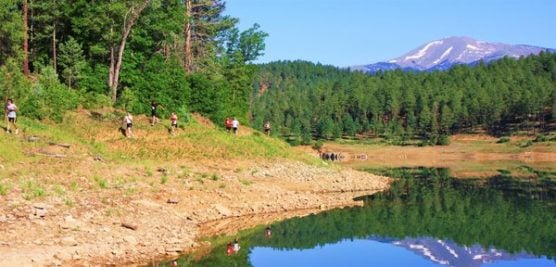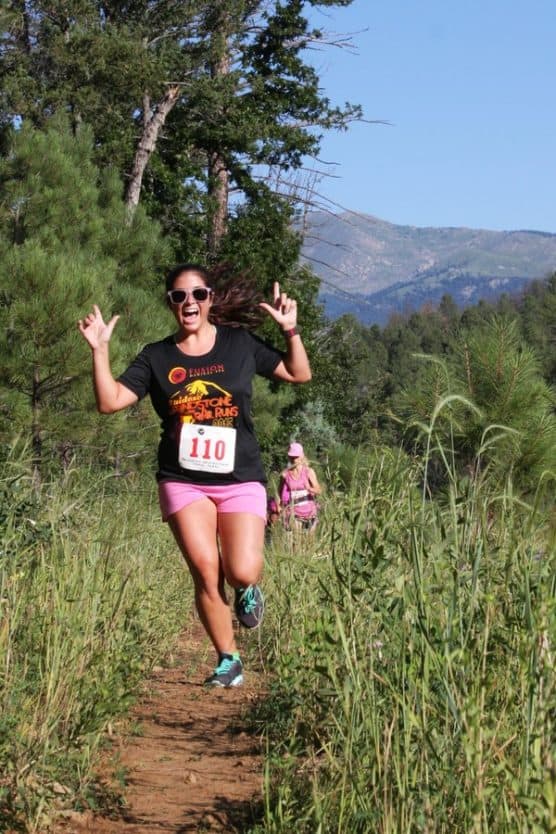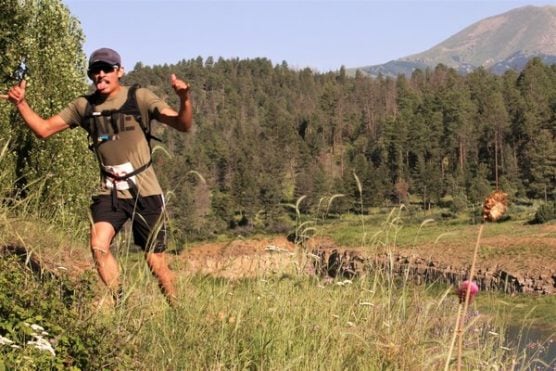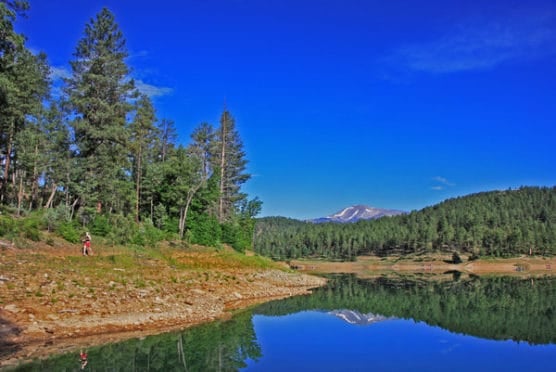 All photos courtesy Ruidoso Grindstone Trail Runs
Race Weather & Climate
Nestled in the Sierra Blanca Mountains of southern New Mexico, roughly a 3-hour drive south from Albuquerque, Ruidoso typically sees mild to warm (and occasionally wet) weather in August, when rainfall totals average just under 3 inches for the month.
August 14 average low temp: 59ºF
August 14 average high temp: 76ºF
Starting Time
7:00 AM
Course Time Limit
3 hours, 15 minutes
Fees
$40 and up – 13.8-mile
$28 and up – 8.5-mile
$18 and up – 4.5-mile
Registration
To reserve your spot in the 2022 running of the Ruidoso Grindstone Trail Runs Half Marathon, 4-mile or 8.5-mile race, register online at RunSignUp.com here.

Official Race Website
Comments
Ever run in the Ruidoso Grindstone Trail Half Marathon? Share your impressions here, as well as anything you learned about the race that you think other runners/walkers should know.