Sunday, January 22, 2023 • New York, NY • Course Map
For the first time a few years ago, the New York Road Runners Manhattan Half Marathon — the first in a series of five 13.1-mile races around the city throughout the year — was named in honor of Fred Lebow, the former NYRR president and co-founder of November's annual New York City Marathon.
This race is one of the largest half-marathon events in the country, and features a field of upwards of 5,000 to 6,000 runners each year for the normally cold and blustery running of its late January race event through the hills of Central Park, where runners will make two loops around the park before crossing the finish line.
The course, which is subject to change and may be updated close to the race day, takes participants on a tour of the park and the surrounding city streets, along a route that is by turns hilly and flat, covered with the leafy trees of Central Park and bordered by the skyscrapers and residential neighborhoods of Manhattan.
Participants are limited to three hours on the course, after which on-course refreshments and medical facilities will not be available.
In some years, runners' times in the race — if they're members of the New York Road Runners club — can be used toward credit for qualifying for guaranteed entry in the United Airlines New York City Marathon (though their time will not be listed in race results if they finish after three hours).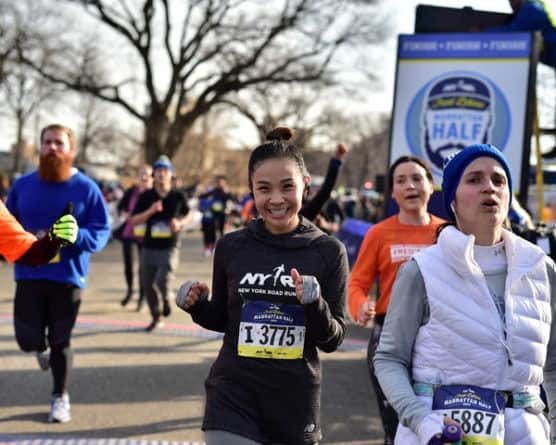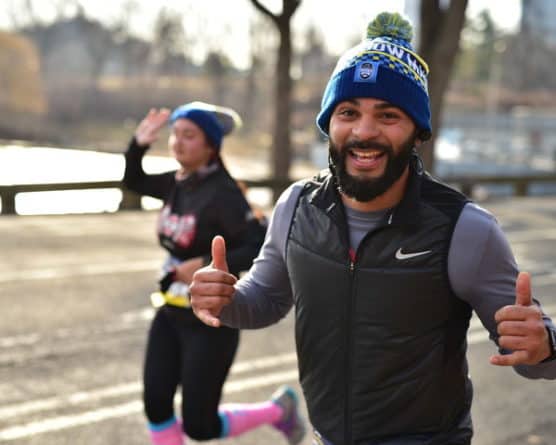 All photos courtesy of Carlos Miguel Saavedra for New York Road Runners
Race Weather & Climate
Weather conditions in New York's Central Park mirror those of the surrounding city in January, which means that runners should arrive prepared for cold, windy weather with a fairly good chance of precipitation (either frozen or wet). New York City typically sees January temperatures between 26°F and 38°F, and an average of just over 8 inches of snowfall.
Jan. 22 average low temp: 26ºF
Jan. 22 average high temp: 37ºF
Past Results
Course Map
See the race route map for the Fred Lebow Half Marathon here.
Starting Time
8:00 AM
Fees
$35 – $40 for NYRR members
$45 – $50 for non-members
Registration
To reserve your spot in the winter 2023 running of New York's Fred Lebow Half Marathon, register online at the event website here.
Official Race Website
Comments
Ever run in the NYRR Fred Lebow Half Marathon? Share your impressions here, or post your review in the Comments box below.