Saturday, August 12, 2023 • Paul Smiths, NY • Course Map
This challenging and scenic half marathon returns this year to the trails that wind through the woods just north of the campus of Paul Smith's College in the Adirondacks of Upstate New York, for an out-and-back run that'll include more than 2,300 feet of elevation change as you run up into the mountain from which the event gets its name.
Runners in both the 10K and the half marathon will start their course at the Paul Smith's College VIC, located just off State Route 30.
From there, the course follows what is roughly a clockwise loop along the trails and logging roads of the forests here, along single-track trails that wind up and down hills, around lakes and ponds, and cross a few bridges.
The ascent up the side of Jenkins Mountain occurs in the second half of the race, and organizers say you'll need to bring water and fuel with you out on the course — they expect to put four aid stations out on the course but only one at the base of Jenkins Mountain, so you'll need to be ready for the ascent that begins between miles 6 and 7.
Weather conditions may vary on race day, so be prepared for wet weather, organizers add. The photos below offer a glimpse of the kind of scenery and terrain you can expect to encounter out on the trails.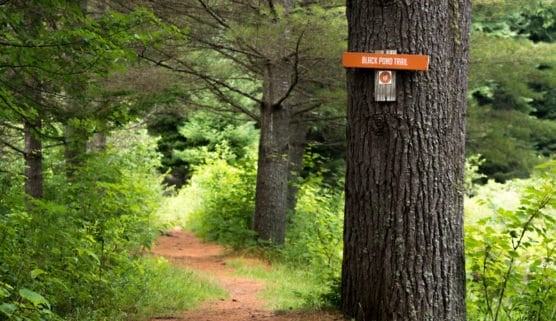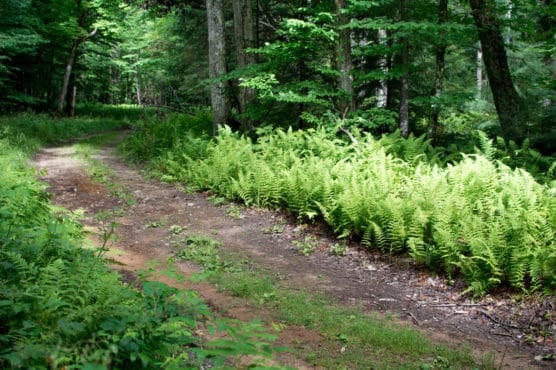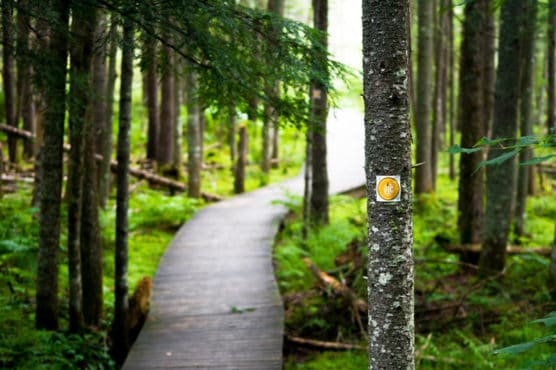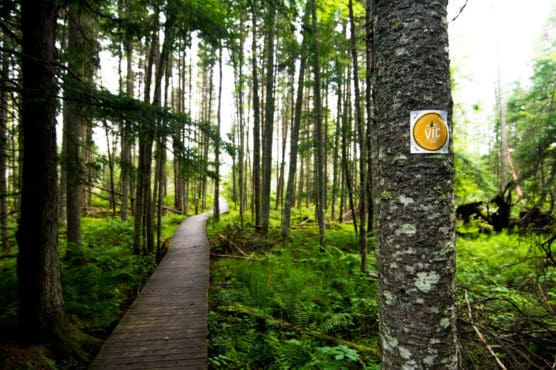 Photos courtesy Paul Smith's College VIC
Race Weather & Climate
Nestled along the banks of Lower Saint Regis Lake in New York's Adirondacks region, about 160 miles northwest of Albany, Paul Smiths typically sees temperatures that range between 50ºF and 76ºF in August, which also is its wettest month of the year.
Aug. 12 average low temp: 48ºF
Aug. 12 average high temp: 74ºF
Course Map
See the race route map for the Jenkins Mountain Scramble Half Marathon here.
Starting Time
9:30 AM – half marathon
10:00 AM – 10K
Fees
$50 – $60 for the half marathon
$25 for the 10K
Registration
To reserve your spot in the 2023 running of the Jenkins Mountain Scramble, register online at the UltraSignUp.com here.
Official Race Website
Comments/Reviews
Ever run in the Jenkins Mountain Scramble? Share your impressions here, as well as anything you learned about the race that you think other runners/walkers should know.
See more races — New York