Sunday, April 30, 2023 • New York, NY • Course Map
Set for its 18th annual running this year, the New York Road Runners' Shape Health Women's Half Marathon — the NYRR partners with Shape magazine and Health magazine to organize the race — takes runners on a gorgeous looping run entirely within Central Park, for a race that quickly sells out every year.
Several thousand runners — the race is open to women only — cross the finish line each year, along a course that starts on West Drive near the southern end of Central Park, just off Central Park West.
From there, the course heads around the park in a counter-clockwise direction, unfolding along East Drive to head north past the Jacqueline Kennedy Onassis reservoir, all the way up to Harlem Meer and the North Woods section of the park.
After that, runners head southwest through the park, along West Drive down through the Great Lawn and it surrounding softball fields, past the Lake and the Sheep Meadow, and crosses over 65th Street to bring runners back to where they started.
Then you run the entire loop a second time, before finishing on Terrace Drive next to the Bethesda Fountain.
Because the race is run through Central Park, you need to expect some hills, especially around the northern end of the park in the North Woods. (And every hill you encounter, remember you'll run it twice on this double-loop route.)
The race has enjoyed the participation of running and New York media luminaries in recent years, from runners like three-time Olympian Deena Kastor setting new course records in 2014 to NBC and MSNBC news people like Natalie Morales, Hoda Kotb and Mika Brzezinski hosting and participating in the race.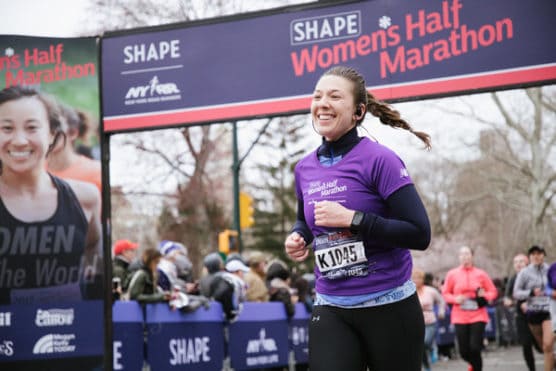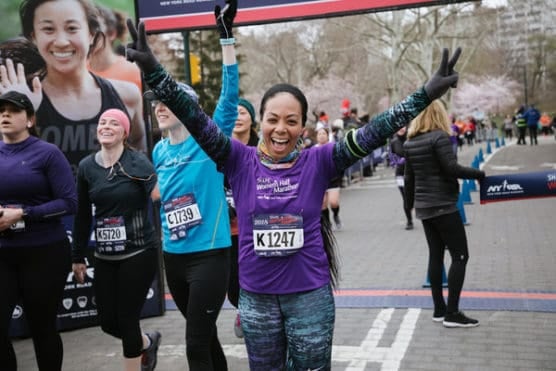 All photos courtesy of Da Ping Luo for New York Road Runners
Race Weather & Climate
Runners should arrive prepared for a variety of weather conditions in New York in the spring, which can be very cool or even unseasonably warm, as was the case for the race's 2009 running. In April, the city's average monthly temperatures range between 61°F and 45°F, while rainfall amounts average about 4.5 inches for the month.
April 30 average low temp: 46ºF
April 30 average high temp: 57ºF
Past Results
Course Map
See the race route map for the SHAPE + Health Women's Half Marathon here.
Starting Time
8:00 AM
Course Time Limit
4 hours
Fees
See event website
Registration
To reserve your spot in the 2023 running of New York's SHAPE Women's Half Marathon, register online at the New York Road Runners website here.
Official Race Website
Comments
Ever run in the SHAPE + Health Women's Half Marathon? Share your impressions here, or post your review in the Comments below.