Saturday, March 16, 2024 • Asheville, NC • Course Map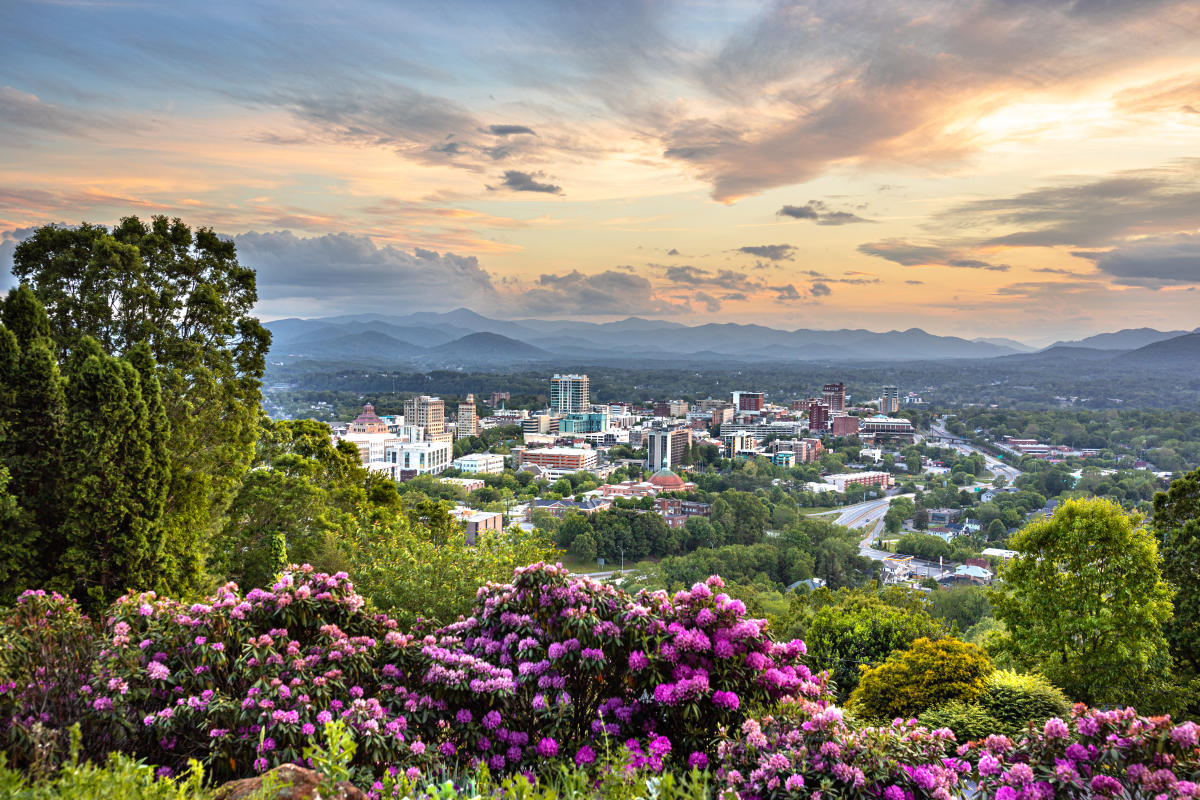 This year's 12th annual Asheville Half Marathon will take runners through the best parts of the city of Asheville, South Carolina.
The race begins at the heart of downtown Asheville at Pack Square Park, a simple yet spontaneous park which is home to a diverse culture of roaming troubadours, festivals, theaters and family gatherings. The park is also home to a set of iconic statues of bronze pigs and turkeys which mark the path of the Urban Trail, a self-guided trail established in 1991.
The course takes runners along the French Broad River, where they'll run onto the trail that parallels the river flowing by. They'll stay on this river trail for the next 4 miles until they reach the next turnaround across the river from Carrier Park, where they'll begin the stretch that leads them back to the winery for the race finish.
The race finishes at Wedge at Foundation, a central location to Asheville's River Arts District. The River Arts District was the original center of commerce in Asheville in the 1880s as it was the perfect spot for heavy, industrial buildings to gain access to the river and the Norfolk Southern railroad. In the 1970s, industrial buildings were acquired and converted into homes for artists displaced from downtown.
The race itself has entertainment with live music and cheer zones set up along the way and the course itself is scenic and flat, which is ideal for any runner looking for a race for their next PR.
Entry into the race is limited to the first 1,500 people who sign up, so organizers urge runners to register as soon as possible — this race will sell out, they say.
Race Weather & Climate
Located in western North Carolina, roughly halfway between Charlotte and Knoxville, Tenn., Asheville typically sees cold to mild weather in March, a month that has brought record temperatures here as low as 4 degrees (in 1980) and as high as 87 degrees (in 1985). Snow is always a possibility, as the city sees an average of 2.4 inches in March.
On race day (March 16), the average low is 36ºF and the average high is 58ºF.
Past Results
Course Map
See the race route map for the Asheville Half Marathon here.
Starting Time
7:30 AM
Fees
$145 and up – half marathon
$155 and up – marathon
Registration
To reserve your spot in the 2024 running of the Asheville Marathon or Half Marathon, register online at RaceRoster.com here.
Official Race Website
Comments
Ever run in the Asheville Half Marathon? Share your impressions here, or post your review in the Comments below.