Saturday, August 13, 2016 • Pinehurst, NC • Course Map

Set for its annual late-summer run among the roads and trails of Forest Creek Golf Club here in the "cradle of American golf," the Tick Tock Ultra NC offers four race distances in one 12-hour day – a half marathon, full marathon, and an ultra marathon for individual runners and relay teams.
The course for the race, which is normally limited only to the members of Forest Creek Golf Club, a private club located just a stone's throw from the legendary Pinehurst Resort, where the U.S. Open golf championship is played every few years, unfolds along the course's rolling hills.
Runners in the half marathon will complete four laps around the golf course, while runners in the full marathon will complete eight laps. Those competing in the ultra marathon will complete as many laps as they can during their race's 12-hour time limit, and the same goes for relay teams – who will be permitted to rest and recover as often as needed.
Ordinarily, the club is open only to members and their guests, people like Michael Jordan and others, and where you can't wear blue jeans or use your mobile phone while you're out playing golf on the course. This race is the one time each year when the club opens itself up to runners, making it a truly special treat.
It's a small race — 17 runners finished the individual marathon last year, plus a few other military and non-military relay teams.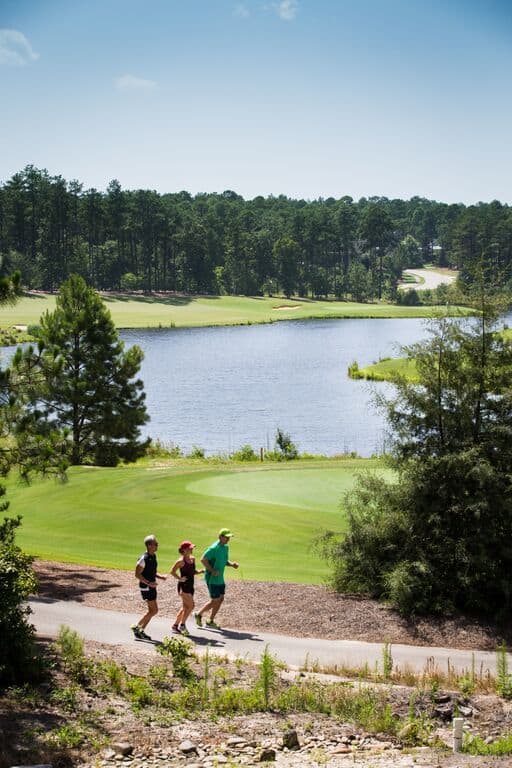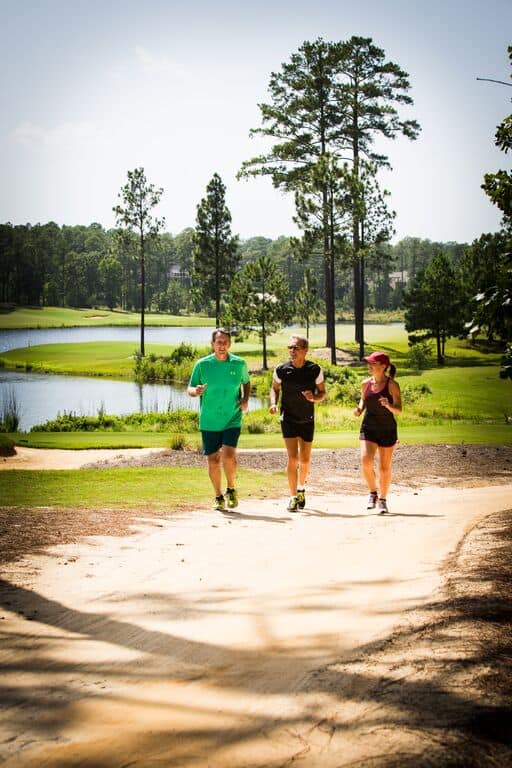 All photos courtesy Tick Tock Ultra NC
Race Weather & Climate
Nestled among the pines of southern central North Carolina, roughly 91 miles east of Charlotte, Pinehurst typically sees some of its warmest and wettest weather of the year in August, which has brought record temperatures here as low as 50ºF (in 1986) and as high as 107ºF (in 1983).
On race day (Aug. 13), the average low is 68ºF and the average high is 88ºF.
Course Map
See the race route map for the Tick Tock Ultra NC Half Marathon here.
Starting Time
7:00 AM
Starting Location Map
Fees
$65 – $115
Registration
To reserve your spot in the 2016 running of Pinehurst's Tick Tock Ultra NC Marathon, Half Marathon, Ultra Marathon or Relay race, register online at RunSignUp.com here.

Official Race Website
Facebook Conversations
Ever run in the Tick Tock Ultra NC Half Marathon? Share your impressions here, or post your review in the Comments below.