Saturday, November 5, 2022 • Charlotte, NC • Course Map
Part of a series of races that are run throughout the year here along the woodland trails at the U.S. National Whitewater Center just outside Charlotte, N.C., the Wine Vine Trail Race makes its annual running in early November with a half marathon and a 5K that include stretches through the woods here along the Catawba River.
The race follows an out-and-back course that starts and finishes at the center's headquarters, and from there heads out onto the trails just north of the center, on the land between the Catawba and Long Creek.
Runners in the half marathon and 5K share the same course for the first half-mile or so, then split off as they near Long Creek.
The opening stretches of the race take runners around the whitewater training areas, the man-made rapids that also serves as the official Olympic training center for whitewater slalom racing.
After that, the half marathon keeps heading south along the river and then deeper into the woods as runners head back toward the center, with stretches around lakes, ponds and through the wilderness here.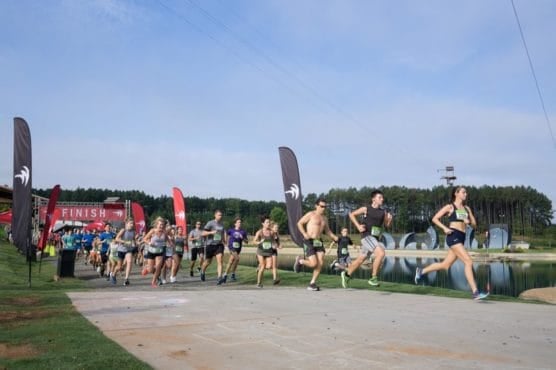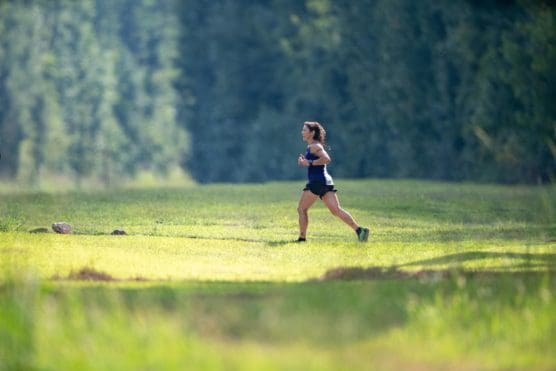 Photos courtesy Whitewater Race Series
Race Weather & Climate
Located in the Piedmont region of central southern North Carolina, just miles from the border with South Carolina, Charlotte typically sees November temperatures that average between the high 30s and the low 60s, while rainfall amounts average just over 3.14 inches for the month in an area of roughly even precipitation all year long.
Nov. 5 average low temp: 42ºF
Nov. 5 average high temp: 65ºF
Past Results
Course Map
See the Wild Vine Trail Race Half Marathon course map here.
Starting Time
8:00 AM
Course Time Limit
6 hours — course closes at 2:00 PM
Fees
$55 – $65 for the half marathon
$32 – $42 for the 5K
Registration
To reserve your spot in the 2022 running of Charlotte's Wine Vine Trail Race Half Marathon or 5K, register online at the event website below.
Official Race Website
Comments
Ever run in the Wild Vine Trail Half Marathon? Share your impressions here, as well as anything you learned about the race that you think other runners/walkers should know.