Saturday, September 14, 2019 • Dickinson, ND • Course Map

Set for its fifth annual running along the Crooked Crane Trail that winds along the shore of Patterson Lake just outside Dickinson, the Dale F. Kilwein Memorial Run features a half marathon, 10K and a half marathon relay for two-person teams, all to commemorate the life of a man who was beloved in this community.
Kilwein was a hunting instructor in Dickinson for more than 36 years and the race raises money to build a place where local hunter safety instructors can store the materials they use to teach students, which Kilwein used to store in his own home all those years. Also, volunteers and runners are encouraged to wear hunting attire-colored clothes when they come out for the race.
The race begins at the western end of Patterson Lake, which lies just to the southwest of Dickinson, which is home to more than 23,000 people and has become one of the fastest-growing cities anywhere in the U.S. thanks to the North Dakota oil boom of the past several years.
From the starting line at the lake, runners follow the Crooked Crane Trail, a 17-mile-long trail for walkers, cyclists and runners that circles the lake. Much of it is mowed grass surface (though future renovations are planned to re-surface the trails).
The trail twists and winds with the finger-like shape of the lake, all the way east into Dickinson, where runners will cross the finish line on the fields at the Gress Softball Complex just off 5th Street.
Both walkers and runners are welcome in all races, organizers note, adding that you will be able to sign up for the 10K on the day of the race — but not for the half marathon or relay, so make sure you're registered before race day for the 13.1-miler.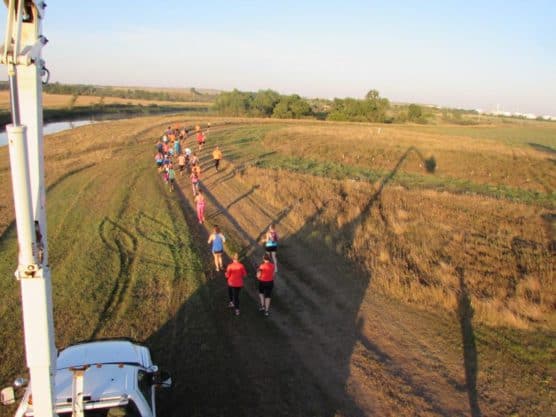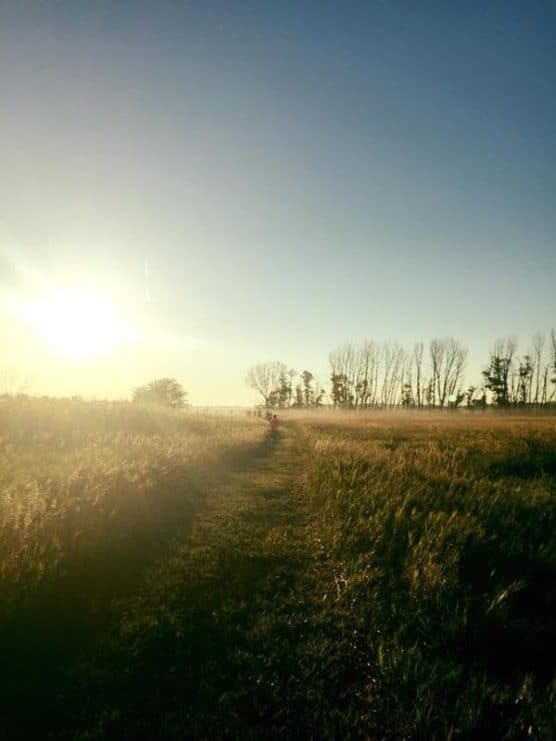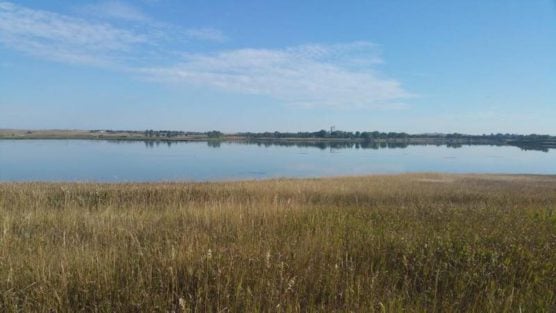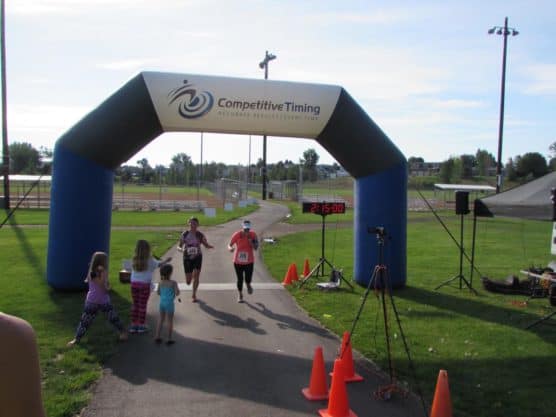 All photos courtesy Dale F. Kilwein Memorial Run
Race Weather & Climate
Located in western North Dakota, about 98 miles west of Bismarck and roughly 290 miles west of Fargo, Dickinson typically sees mild to warm weather in September, when temperatures average between the low 40s and the low 70s.
On race day (Sep. 14), the average low is 42ºF and the average high is 72ºF.
Past Results
Course Map
See the race route map for the Dale F. Kilwein Memorial Run Half Marathon here.
Starting Time
6:15 AM
Fees
$55 – $70 for the half marathon
$25 – $40 for the 10K
$100 – $130 for the 2-person half marathon relay
Registration
To reserve your spot in the 2019 running of the Dale F. Kilwein Half Marathon, 10K or relay race, register online at RunSignUp.com here.

Official Race Website
www.dalefkilweinmemorialrun.com
Facebook Conversations
Ever run in the Dale F. Kilwein Memorial Half Marathon? Share your impressions here, as well as anything you learned about the race that you think other runners/walkers should know.