Saturday, March 16, 2019 • Muskogee, OK • Course Map

Set for its first-ever running just as winter is about to give way to spring here in this city that's home to just over 39,000 here along the banks of the Arkansas River, the Halfbox Half Marathon will take runners along the old runways of Hatbox Field, a historic airfield that was Muskogee's original municipal airport.
Runners will follow an out-and-back, tripe-loop course for the race, which starts and finishes on Hatbox Road. From there, the route heads south toward the runway, where you'll make a loop up and down the runway, and then head back north along Hatbox Road.
The next stretch of the race takes you out onto the loop trail that winds around the perimeter of the airfield, which has been built on old railroad tracks for most of the way.
Just before you get to Highway 64, you'll turn left and follow the trail north toward the athletic fields. This stretch takes you around the edges of the outfields of two of the baseball fields before bringing you back to Hatbox Road where you started.
After that, you'll run the exact same route a second time, heading back into the old airfield for another run along the old runway. The final loop will take you just around the trail that circles the airfield, before finishing back where you started on Hatbox Road.
When you run this largely fast, flat course, you'll be running through a small piece of history — Hatbox Field was the place where some of the aircraft that were part of the Army's 1924 Around the World Flight stopped, and it also served as an army airfield during World War II.
Built in the early 1920s, it served as a civilian airport after the war, until its closing in 2000.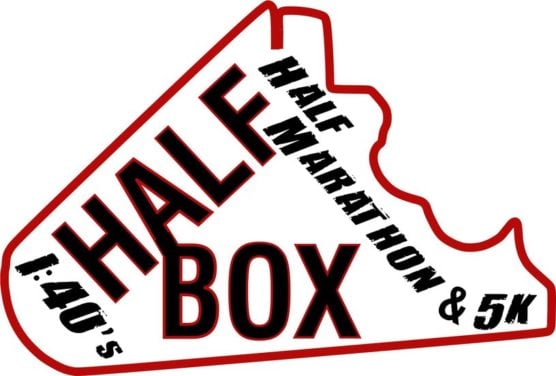 Race Weather & Climate
Nestled along the Arkansas River in eastern Oklahoma, about 50 miles southeast of Tulsa, Muskogee typically sees cool to mild temperatures in March, and snowfall is still possible this time of year, as the city averages about 1 inch of the white stuff for the month.
March 16 average low temp: 38.7ºF
March 16 average high temp: 63ºF
Course Map
See the race route map for the Halfbox Half Marathon here.
Starting Time
7:45 AM – half marathon
8:00 AM – 5K
Course Time Limit
4 hours, 15 minutes
Fees
$45 – $55 for the half marathon
$20 – $30 for the 5K
Registration
To reserve your spot in the 2019 running of Muskogee's Halfbox Half Marathon or 5K race, register online at RunSignUp.com here.

Official Race Website
Comments
Ever run in the Halfbox Half Marathon? Share your impressions here, as well as anything you learned about the race that you think other runners/walkers should know.
See more races — Oklahoma