Sunday, September 4, 2022 • Independence, OR • Course Map
Set for its annual late summer run through Oregon's Willamette Valley, the Oregon Wine Country Half Marathon takes runners from the beautifully scenic vineyards of the Stoller Winery to the nearby town of Carlton, where they will get a chance to enjoy a wine and music festival after the race.
(Note: the 2022 race will move from Carlton to Independence, Ore. I will update this page with more details as they become available.)
Known for its cool climate and ample rainfall during the late fall, winter and early spring months, the Willamette Valley region in northwestern Oregon gets its name from the Willamette River that winds through northern Oregon and southern Washington, and also has become one of the west coast's major wine producing regions over the past several decades, known for its pinor noir and pinot gris wines.
From the starting line at Stoller Vineyards and Winery, which lies just north of Dayton and just east of the town of Lafayette, runners follow a point-to-point course that takes them first through a neighborhood section of Lafeyette and then out onto Abbey Road, which they follow northward for roughly the next three miles until the turn onto Carlton Chelaham Creek Road.
Here the route turns west, which runners then follow for about the next two miles until they meet up with Yamhill Road, which begins a loop along Rowland Road and then back onto Yamhill Road until the intersection with Hendricks Road.
This section takes runners through some of the area's most scenic farmland, organizers add, and features a gravel road surface for the approximately two-and-a-half miles around the loop.
Once runners meet up with Hendricks Road, it's just roughly a mile and a half into the finish line in the town of Carlton, where the race finishes on Pine Street.
Runners can expect some rolling hills along the course, especially between mile markers 4 and 6 and then again between miles 8 and 10. The course for the half marathon is a USATF (USA Track & Field) certified route, and runners will have 3 hours, 30 minutes to complete the race.
Runners who don't feel up to running 13.1 miles all by themselves may sign up for the two-person relay or as a team, which consists of 5 to 6 members.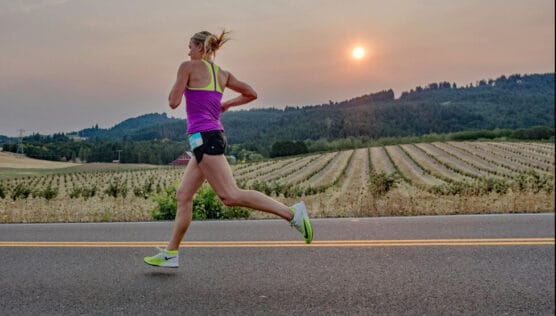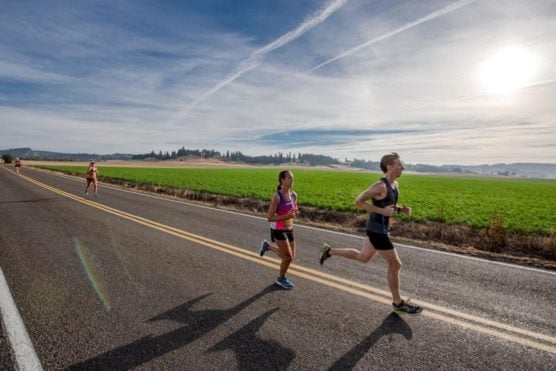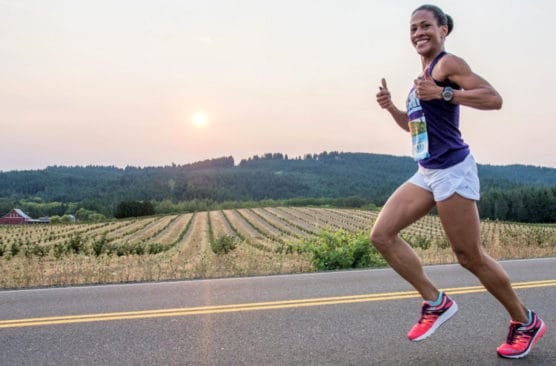 Race Weather & Climate
Located in the state's northwestern corner, roughly 34 miles southwest of Portland, the town of Dayton typically experiences mild to moderately cool weather conditions in the late summer and early fall, and its driest weather of the year from June through September.
Sept. 4 average low temp: 53ºF
Sept. 4 average high temp: 77ºF
Past Results
Course Map
See the race route map for the Oregon Wine Country Half Marathon here.
Starting Time
7:00 AM
Course Time Limit
3 hours, 30 minutes
Fees
$99 and up – half marathon
$49 and up – 5K
$85 and up – per person for half marathon relay
Registration
To reserve your spot in the 2022 running of the Oregon Wine Country Half Marathon or Relay race, register online at RaceRoster.com here.
Official Race Website
Comments
Ever run in the Oregon Wine Country Half Marathon? Share your impressions here, or post your review in the Comments below.