Saturday, March 16, 2019 • Seneca, SC • Course Map

Nestled among the foothills of the Blue Ridge Mountains here in upstate South Carolina – known for its plentiful lakes, rivers and waterfalls that make it a popular destination for fishing, hiking and boating – the small city of Seneca plays host to the 9th annual running of its City of Seneca Half Marathon & 5K this year.
Designed as a fundraiser to benefit the Seneca Police Department and its K-9 unit, the race will take runners on an out-and-back route that starts and finishes at the city's Shaver Recreational Complex, which lies just off South 4th Street and features several baseball and softball fields in addition to a 1.1-mile running and walking track as well as a nature trail that winds through the forest just outside the complex.
From the Shaver Complex, runners head out on a route that winds first along South 4th Street and Wells Highway before turning onto Oak Street and bringing runners back into the city's historic downtown districts.
Runners next make a number of turns that take them through neighborhoods in town, and then head north along Fairplay Street up toward the southern tip of Lake Keowee, for a loop along Harbor Drive.
Once runners make their way around Harbor Drive, they then head back along the route they've just run south back through town, down North Depot Street to South 1st Street.
After that, runners then turn left on Poplar Street and head back toward the Shaver Complex, where they turn into the parking lot and make a loop around the complex along its running and walking trail before crossing the finish line back near the starting area.
To the fastest male and female runner in the half marathon, there will be a winning prize of $500 awarded, organizers note.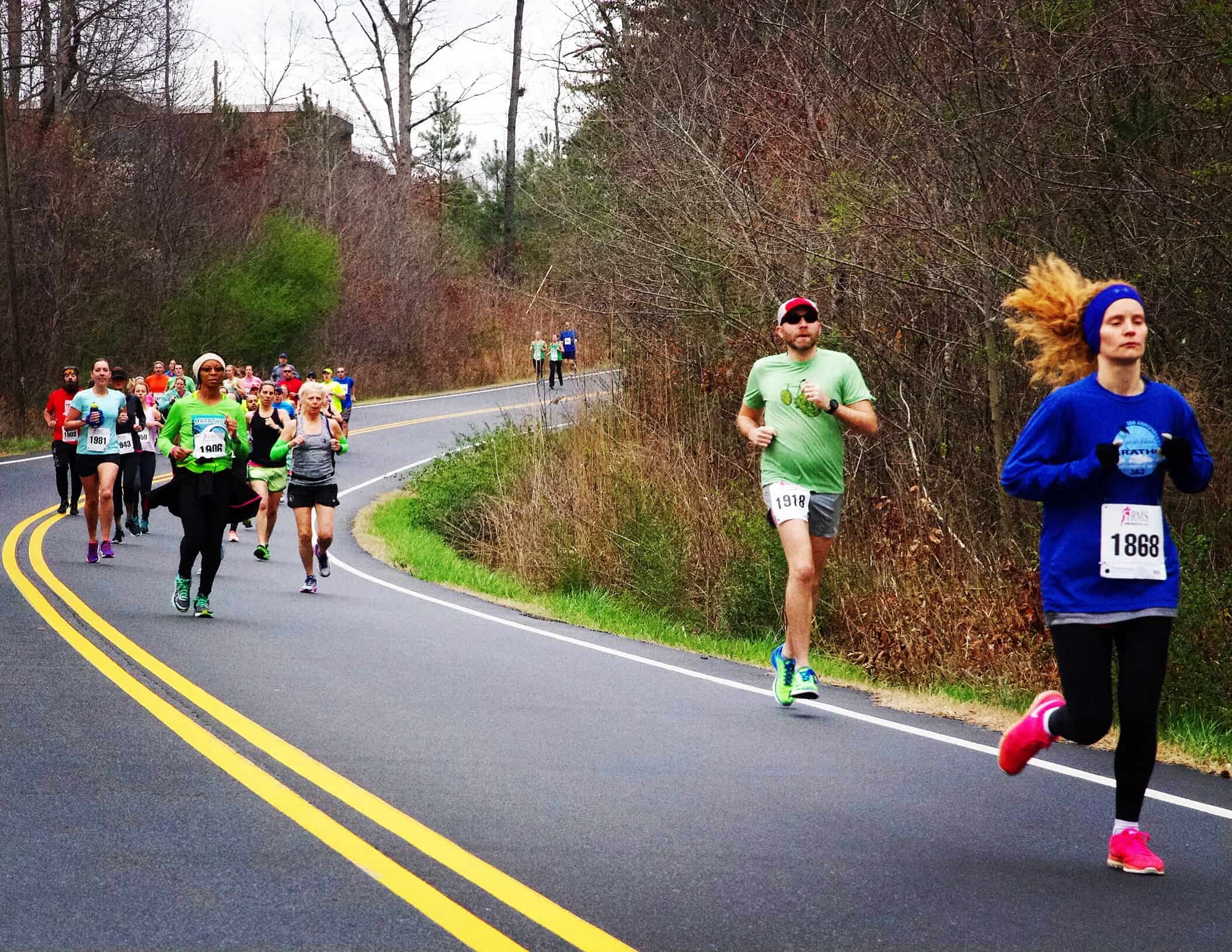 Race Weather & Climate
Located in the state's northwestern corner, roughly 40 miles west of Greenville and about 140 miles northwest of Columbia, the city of Seneca typically sees its wettest weather of the year in March, which has brought record temperatures here as low as 4 degrees (in 1980) and as high as 89 degrees (in 2007).
On the day of the race (March 16), the average low is 40°F and the average high is 65°F.
Past Results
Course Map
See the race route map for the City of Seneca Half Marathon here.
Starting Time
8:00 AM – 5K
8:15 AM – half marathon
Course Time Limit
4 hours
Fees
$50 – $60 for the half marathon
$25 – $35 for the 5K
Registration
To reserve your spot in the 2019 running of the City of Seneca Half Marathon or 5K race, register online at Active.com here.

Official Race Website
Comments
Ever run in the Seneca Half Marathon? Share your impressions here, or post your review in the Comments below.