Saturday, November 25, 2023 • Foster Falls State Park, TN
Run one of the top 25 trails in the United States at the Fiery Gizzard Run Marathon & Half Marathon, which takes participants along the beautiful Fiery Gizzard Trail.
Waterfalls over deep gorges, sprawling views across scenic overlooks, and remarkable rock formations abound as you traverse the trail once for the half marathon, or twice to complete the full 26.2 miles. Half marathon runners will climb approximately 3,500 feet during the course of the race, with marathoners doubling that for a total gain of 7,000 feet.
The out-and-back course is fully run on trails, which are well-maintained by the park but can still be technical, particularly on the descents into the gorges. Race organizers will email participants a race layout approximately one week before the race, which they recommend reading to familiarize yourself with the course.
While the course will have aid stations, they're spaced 6-8 miles apart, so runners are encouraged to also carry their own supplies. This race is also cupless, so while aid stations will have water, sports drinks, gels, and snacks, runners must supply their own beverage containers.
In addition to hosting a regular marathon and half marathon, there is also a rucking option—hiking or walking with a pack weighted with a steel ruck plate, weight vest block, or bumper plates. Rucking takes its name from military rucksacks, and this event both honors military members and provides an alternative workout to non-weighted running.
The race is capped at 175 runners across both distances. Register early to secure a spot!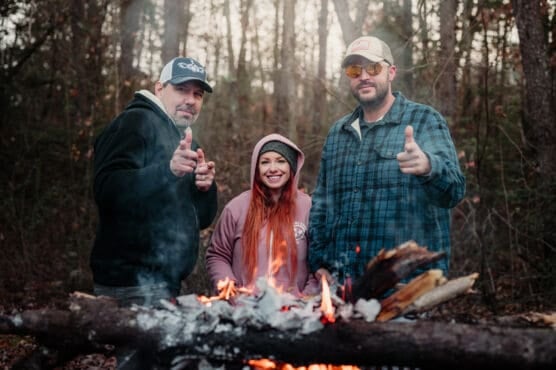 Photos courtesy of Misty Dawn Photography
Take Note
The race course closes at 5:00 PM, offering a generous 9-hour time limit for the marathon and half.
Race Weather & Climate
November weather in Tracy City, where Foster Falls State Park is located, becomes colder as autumn gives way to winter. Running conditions are cool, with the potential for some cloud cover or rain. Average temperatures at this time of year range from 52°F to 34°F.
Past Results
Starting Time
8:00 AM for the Marathon and Half Marathon
Fees
$85 for the Marathon
$75 for the Half Marathon
Registration
To secure your spot in the 2023 running of the Fiery Gizzard Marathon & Half Marathon, register here at UltraSignUp.com.
Official Facebook Page
www.facebook.com/fierygizzardtrail
Comments
Ever run in the Fiery Gizzard Run Marathon & Half Marathon? Share your impressions here, or post your review in the Comments below.