Sunday, January 20, 2019 • San Antonio, TX • Course Map

The scenic, historic streets of San Antonio are set to play host in early 2018 to the 6th annual running of the Cocoa Half Marathon, a race that's organized by the same group that puts together the early March running of the Alamo 13.1 Half Marathon, which also is run through the "River City."
The race, which was originally begun for women but will open up to the men this year, is "where the bitter meets the sweet," and organizers say that the chocolate-themed event should offer plenty of sweets out for runners on the course.
Runners will follow an out-and-back route for the half marathon, which (like the 5K and the one-mile fun run) will start and finish at Providence Catholic School, just blocks from the Tobin Center for the Performing Arts (which runners will pass in the early portion of the race). More than 900 runners crossed the finish line in both races combined in 2016, including just over 600 runners in the half marathon.
From there, the course unfolds first along several twists and turns through downtown, taking runners south toward the aforementioned Tobin Center for the Performing Arts before heading north again along the streets of San Antonio toward Brackenridge Park, home to attractions from the San Antonio Zoo to the Witte Museum. This middle portion of the race weaves runners through the park, both along the park's paved roads and along the San Antonio River before heading south again toward the finish line.
The race contains a few minor hills but overall is mostly flat and fast, as large parts of it unfolds along the river. The final two miles of the race are run right along the San Antonio River, providing runners with a nearly flat run to the finish line to make those last few miles a little easier.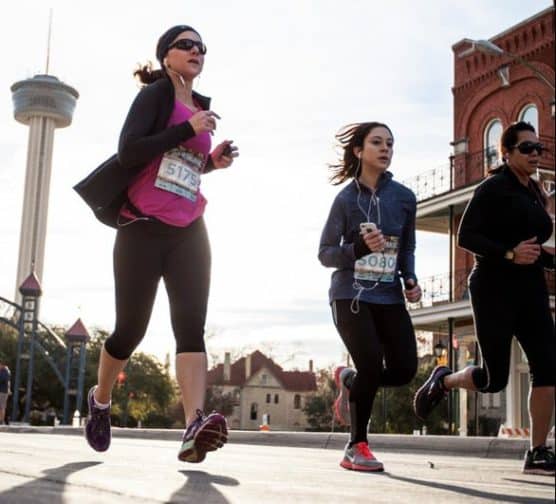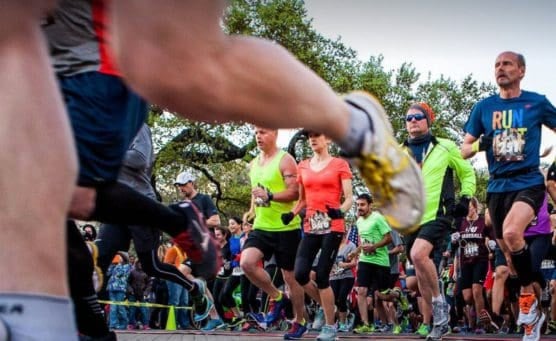 Photos courtesy Purpose Race Events
Race Climate & Weather
Nestled in the hill country of southern Texas, just over 80 miles southwest of Austin and roughly 200 miles west of Houston, San Antonio typically sees January temperatures that average between 39°F and 62°F, while precipitation amounts average just under 1.7 inches for the month.
On the day of the race (Jan. 20), the average low is 39°F and the average high is 62°F.
Past Results
Course Map
See the Cocoa Half Marathon course map here.
Starting Time
7:00 AM
Fees
$65 – $115 for the half marathon
Registration
To reserve your spot in the mid-January 2019 running of San Antonio's Cocoa Half Marathon, Wild Woman 5K or Relay race, register online at Active.com here.

Official Race Website
Facebook Conversations
Ever run in the Cocoa Women's Half Marathon? Share your impressions here, or post your review in the Comments box below.