Saturday, January 13, 2024 • Canyon Lake, TX • Course Map
Follow a winding route along the Guadalupe River here in the south Texas Hill Country at Canyon Lake's annual River Road Run, which takes runners on an out-and-back route along the river — hence its name — for the entire 13.1 miles of the half marathon route.
The race starts and finishes at the Anytime Fitness in Canyon Lake. From there, runners follow River Road southward as it snakes along the winding route of the Guadalupe, crossing the river twice, all the way south to roughly the 6.55-mile point of the race — where runners then make the turn and head back along the route they've just run back to the finish.
Filled with rolling hills throughout — and really only a steep hill at the beginning and the end of the race, which runners follow downhill just after the start and uphill as they're nearing the finish line — the race features plenty of views along the route, from the river waters flowing over the rocks to the trees and wooded areas that give the Hill Country its signature natural beauty.
Runners get the chance to soak up some of the culture of this town founded by German immigrants back in the mid-1840s, which you'll notice still flavors much of the town's heritage and local landmarks today, from the annual Wurstfest German festival held every November to the town's newspaper, The Herald Zeitung, named for the combined version of what were once separate English and German language newspapers up until the late 1960s.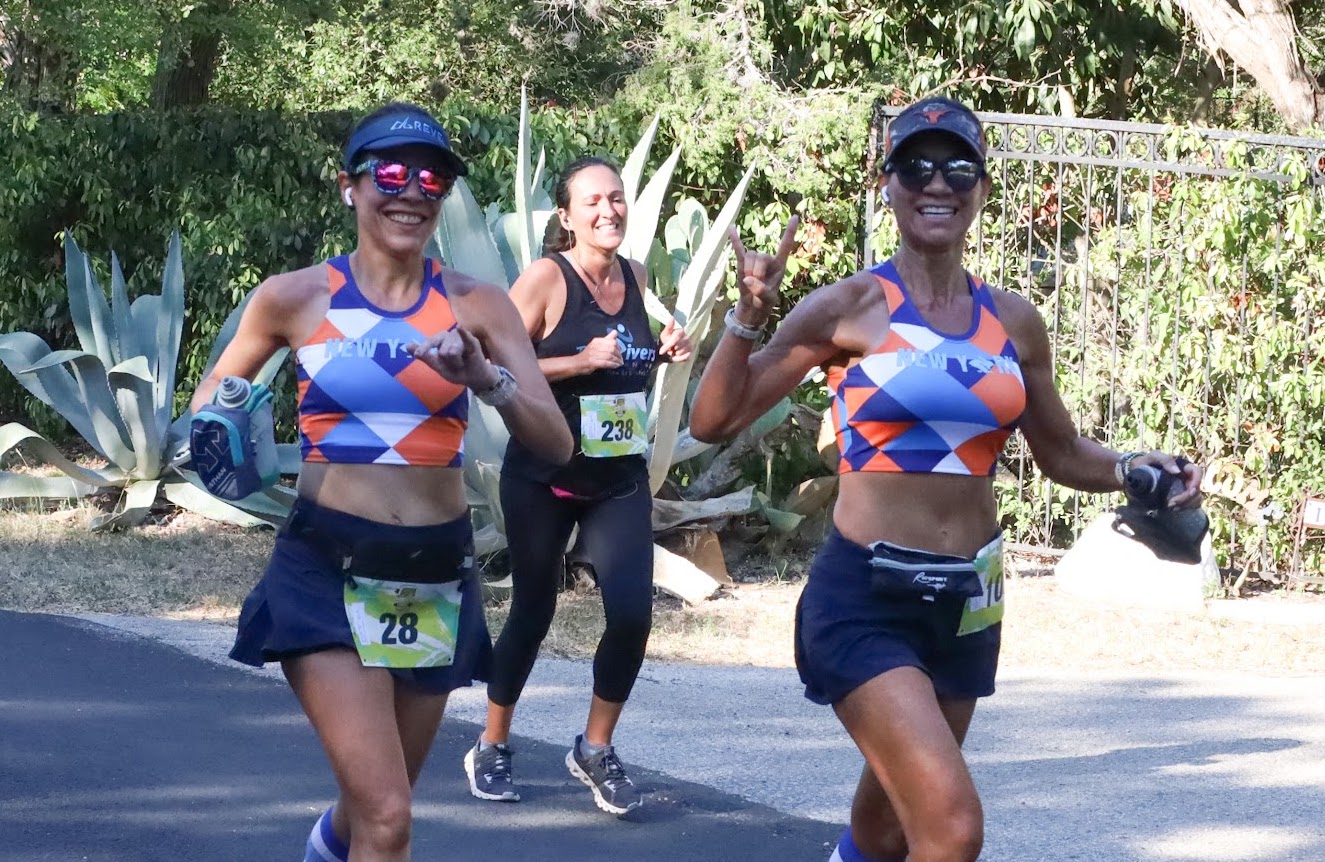 Race Weather & Climate
Located where the Texas Hill Country rolls into the southern Texas prairie lands, just over 30 miles northeast of San Antonio, Canyon Lake typically sees some of its coldest weather of the year in January, which has sometimes seen record low temperatures in the single digits.
Past Results
River Road Run Half Marathon Course Map
See the race route map for the River Road Run Half Marathon here.
Starting Time
8:00 AM
Fees
See race website
River Road Run Half Marathon Registration
To reserve your spot in the 2024 running of Canyon Lake's River Road Run Half Marathon, 10K or 5K race, register online at RaceRoster.com here.
River Road Run Half Marathon Official Race Website