Saturday, April 27, 2019 • Woodland Hills, UT • Course Map
Set for its first-ever running this spring along a nearly all-downhill point-to-point route that stretches from Woodland Hills to nearby Salem, the Salem Spring Half will unfold among the gorgeous scenery of the Wasatch Mountains that overlook the course, in particular Mount Loafer, a 10,687-ft.-high peak that's beloved by locals for its hiking trails.
"This gorgeous route contains breathtaking views, blossoming trees, and a downhill stunning landscape," the race organizers say on their website, and spring should bring some of the area's best weather for taking in the sights along the route.
You'll begin the race just south of Woodland Hills — known for the beauty of its snow-covered peaks in winter and its trees in spring, summer and fall — at an elevation of about 6,000 feet above sea level, at Lauritzen Field Park.
Buses will be provided to ferry participants from the race finish line at the Salem Activity Center to the starting line (check the official race website for more details here).
From there, the race begins heading downhill for the first three miles, descending along Oak Drive, Willow Reed Road and West 11200 S Street. The race's only climb occurs between miles 3 and 4, along Rocky Mountain Way, and then resumes its downhill descent again, which continues all the way to the finish line.
A run around the edge of Salem Pond is followed by a stretch through Knoll Park, and then across the pond up to the finish line at the Salem Activity Center.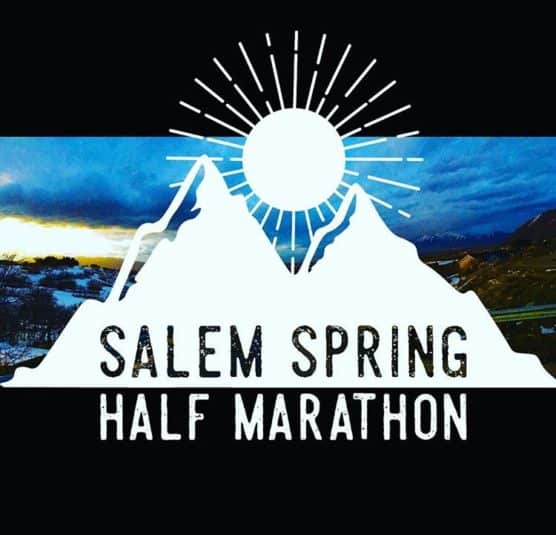 Race Weather & Climate
Nestled among the foothills of Mount Loafer in the Provo-Orem metro area, Woodland Hills typically sees April temperatures that average between the upper 30s and the mid-60s, and the city's highest precipitation of the year (at just under 2.4 inches for the month).
April 27 average low temp: 41ºF
April 27 average high temp: 68ºF
Course Map
See the race route map for the Salem Spring Half Marathon here.
Starting Time
7:00 AM – half marathon
8:00 AM – 5K
Fees
$60 and up for the half marathon
$30 and up for the 5K
Registration
To reserve your spot in the 2019 running of Woodland Hills' Salem Spring Half Marathon or 5K race, register online at RunnerCard.com here.
Official Race Website
Comments
Ever run in the Salem Spring Half Marathon? Share your impressions here, as well as anything you learned about the race that you think other runners/walkers should know.
See more races — Utah