Saturday, April 27 & Sunday, April 28, 2024 • Davis, WV • Course Map

Surrounded by the natural beauty of West Virginia's Canaan Valley, a place filled with abundant wetlands, thick boreal forests and small towns where you can pass the afternoon wandering from cafes to galleries to pubs, this race offers a run through a natural world that's far removed from the hustle and bustle of the city.
Flat, PR-worthy course. Despite its location in the hills of eastern West Virginia, the race organizers say the route for the half marathon is both stunningly beautiful and "surprisingly flat," which means you'll need to "get ready to set a new PR."
Runners will follow an out-and-back course for the race that starts at the Canaan Valley State Park resort, just off Route 32, also known as the Appalachian Highway. The starting line lies about a 15-minute drive from nearby Davis.
From there, you'll head south around the resort to the first turnaround point and then north toward the golf club, where you'll weave your way through half of the golf club (which will thankfully be free of active golfers during the half marathon event–unless they're running of course!).
After that you'll run back to the resort and then back to the golf course, where you'll make your way through the twists and turns of the golf course's other half before returning to the resort.
Here's how organizers say about it: "Whether you are going for speed, the views, or the camaraderie, this fast, beautiful route will not disappoint."
In 2024, all three race distances will be offered on both Saturday and Sunday — so you'll have your choice to run either day, or both.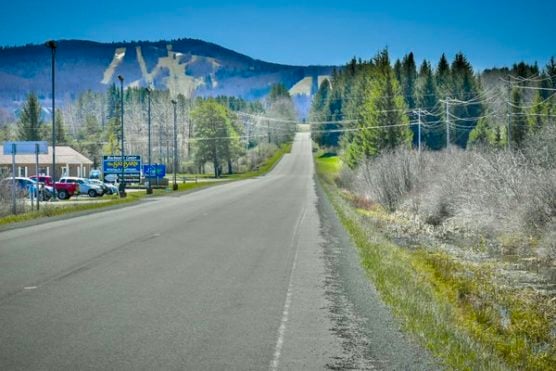 All photos courtesy Canaan Valley Half Marathon
Race Weather & Climate
Nestled along the Blackwater River in the eastern part of the state, roughly 70 miles southeast of Morgantown, Davis typically sees occasionally chilly weather in April, when temperatures average between the low 40s and the low 70s, and precipitation amounts average just over 4 inches for the month.
April 27 average low temp: 41ºF
April 27 average high temp: 67ºF
Past Results
Course Map
See the race route map for the Canaan Valley Half Marathon here.
Starting Time
see race website
Course Time Limit
4 hours
Fees
$70 and up for the half marathon
$45 and up for the 10K
Registration
To reserve your spot in the 2024 running of Davis's Canaan Valley Half Marathon or 10K race, register online at RunSignUp.com here.

Official Race Website
www.canaanvalleyhalfmarathon.com
Comments
Ever run in the Canaan Valley Half Marathon? Share your impressions here, as well as anything you learned about the race that you think other runners/walkers should know.