Known for being a global economic powerhouse as well as a vibrant arts and culture hub, Dallas, Texas, has a lot to offer the half marathoner community as well. (Not the least of which is that Dallas barbecue makes a great post-race victory meal!) The city has one of the country's largest park systems, which means that even many urban races come with portions run through peaceful parks on tranquil trails. The city's mild winters also make it a great destination for runners who are itching to race in December but don't want to grapple with freezing temps. Here, we've compiled a list of the best Dallas half marathons in and around the city.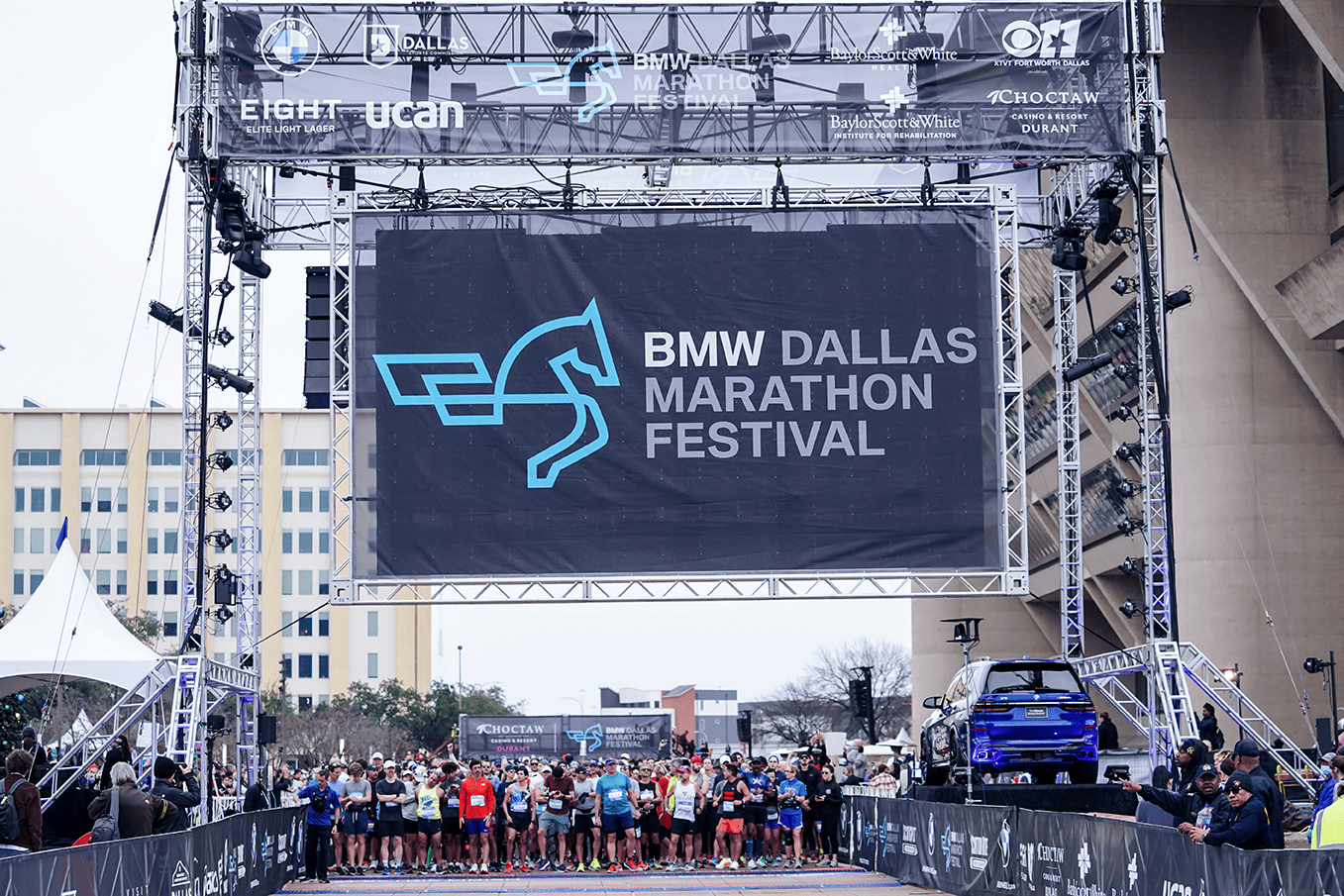 Holding the distinctions for Texas's longest-running marathon and the official marathon of the City of Dallas, the BMW Dallas Marathon Festival encompasses a full weekend of walking and running events, including a half marathon that celebrates its 20th anniversary in 2023.
Expect to enjoy supportive crowds lining the streets for the Sunday events, which begin in downtown Dallas near City Hall. From there, the half marathon course begins with a rolling course through Dallas's Highland Park neighborhood, peaking in elevation between miles 7 and 8.
The later miles of the half are (mostly) downhill, as runners return along Greenville Avenue, Swiss Avenue, and Main Street to the homestretch back to the finish at the Dallas Police Memorial.
Have younger runners in your life? Bring the whole family for a weekend of racing—kids 14 and under can participate in events for free. This makes the top of our list on best Dallas half marathons.

Sunday, December 10, 2023 | Dallas, TX | Race info & signup | Read More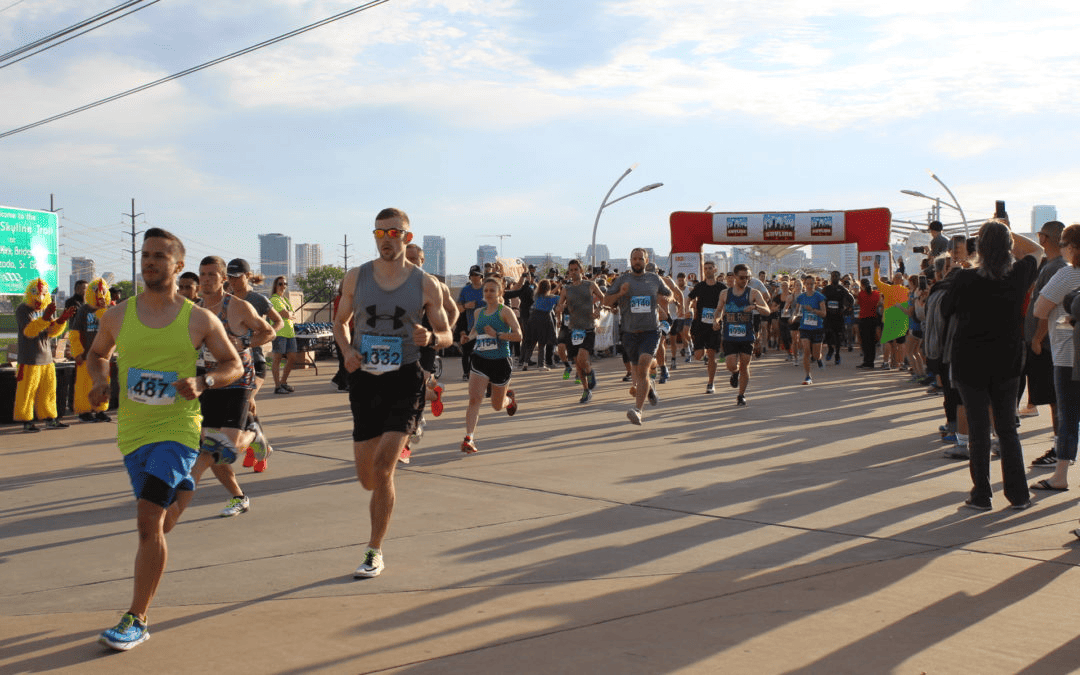 As the name would suggest, the Skyline Half Marathon, 10K & 5K, organized by the locally-based Texas company Run Project, is designed with sweeping city panoramas in mind.
Half marathoners will get a chance to put themselves in the Dallas skyline as they traverse a course that crisscrosses the Trinity River and explores West Dallas neighborhoods. Expect multiple bridge crossings (code name for hills!) along the looped route.
With a generous 4-hour time limit, this Dallas half marathons is suitable for veteran and first-time half marathoners alike.

April 2024 | Dallas, TX | Race info & signup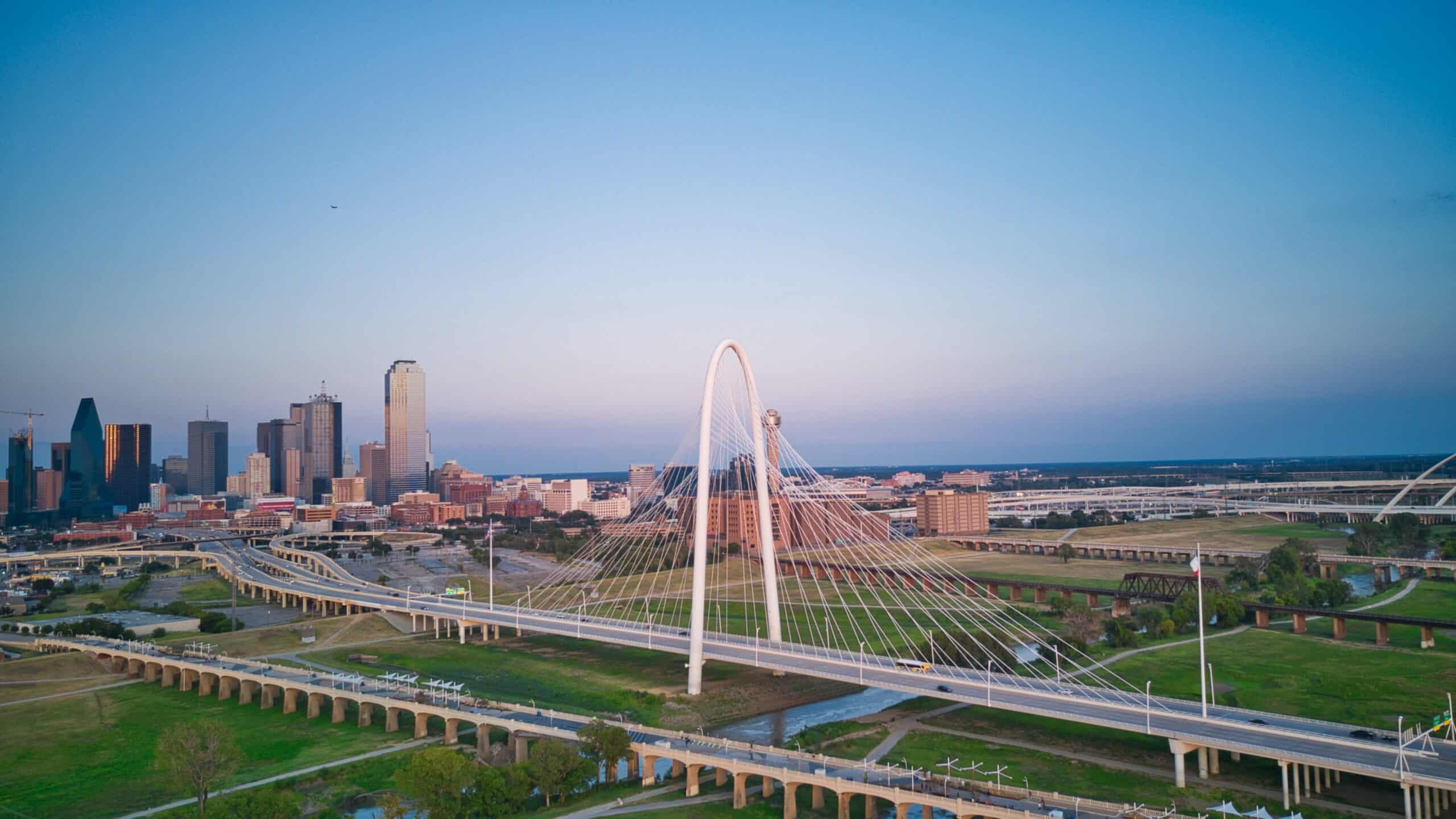 Women run the world (or at least, the race course!) during the USA Women's Half Marathon Dallas, part of the premiere women's-only running series.
Perfect for an active girls' weekend or bachelorette adventure, this half marathon comes with all the luxury trappings—a Kendra Scott finishers' pendant and necklace, a Lululemon race shirt, and breakfast and mimosas at the finish line.
The point-to-point course begins at the Texas State Fairground Park and tours north through the city along the Santa Fe Trail. Runners will circle most of the perimeter of White Rock Lake before crossing the finish line at TP Hill Park.
The course is USATF certified, making it a perfect race for those looking to submit a qualifying time to enter an upcoming New York Marathon.

Saturday, October 28, 2023 | Dallas, TX | Race info & signup

If you love running, gardening, flowers, and the great outdoors, the Tour des Fleurs—run to benefit the Dallas Arboretum & Botanical Garden—is the perfect event for you.
The looped course begins in front of the Arboretum and follows the Lakeside Trail that encircles White Rock Lake in Dallas, giving participants the peaceful experience of running past lakeside views, beautiful historic neighborhoods, and well-cultivated gardens.
This race is a perfect destination for a runcation or a weekend out with your family because as part of your race swag, you and your support crew will gain post-race admission to the Arboretum's 66 acres as part of the Autumn at the Arboretum Fall Festival.
Saturday, September 16, 2023 | Dallas, TX | Race info & signup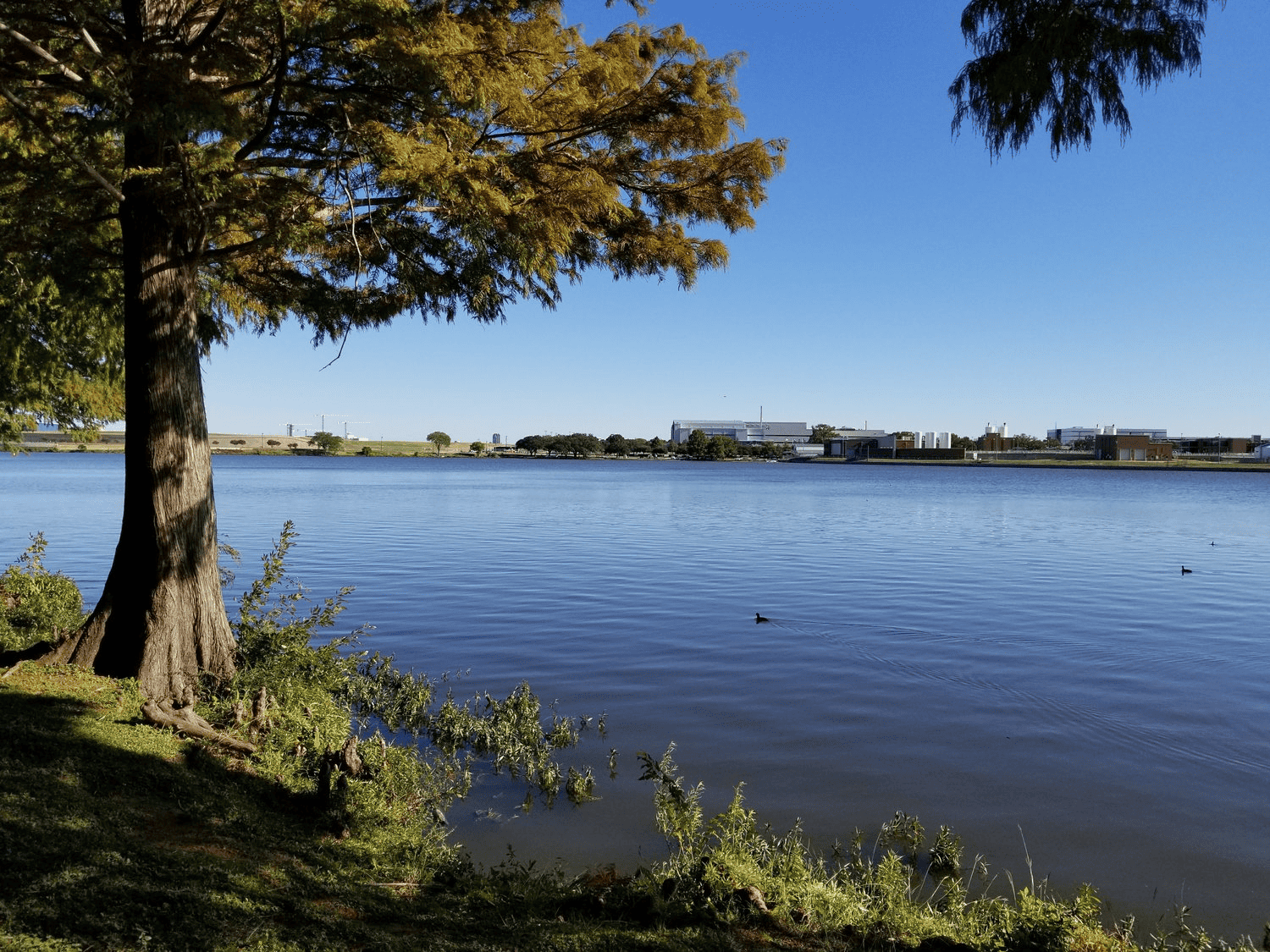 Running one half marathon not enough of a challenge for you? Double down at the Texas Double Marathon & Half Marathon. Choose between either weekend events, or test your endurance during back-to-back races.
The race takes place at Dallas's Bachman Lake and features a fast and flat, concrete and asphalt, looped course. Half marathoners will complete 4 loops, with full marathoners circling the route 8 times.

Saturday, December 16 & Sunday, December 17, 2023 | Dallas, TX | Race info & signup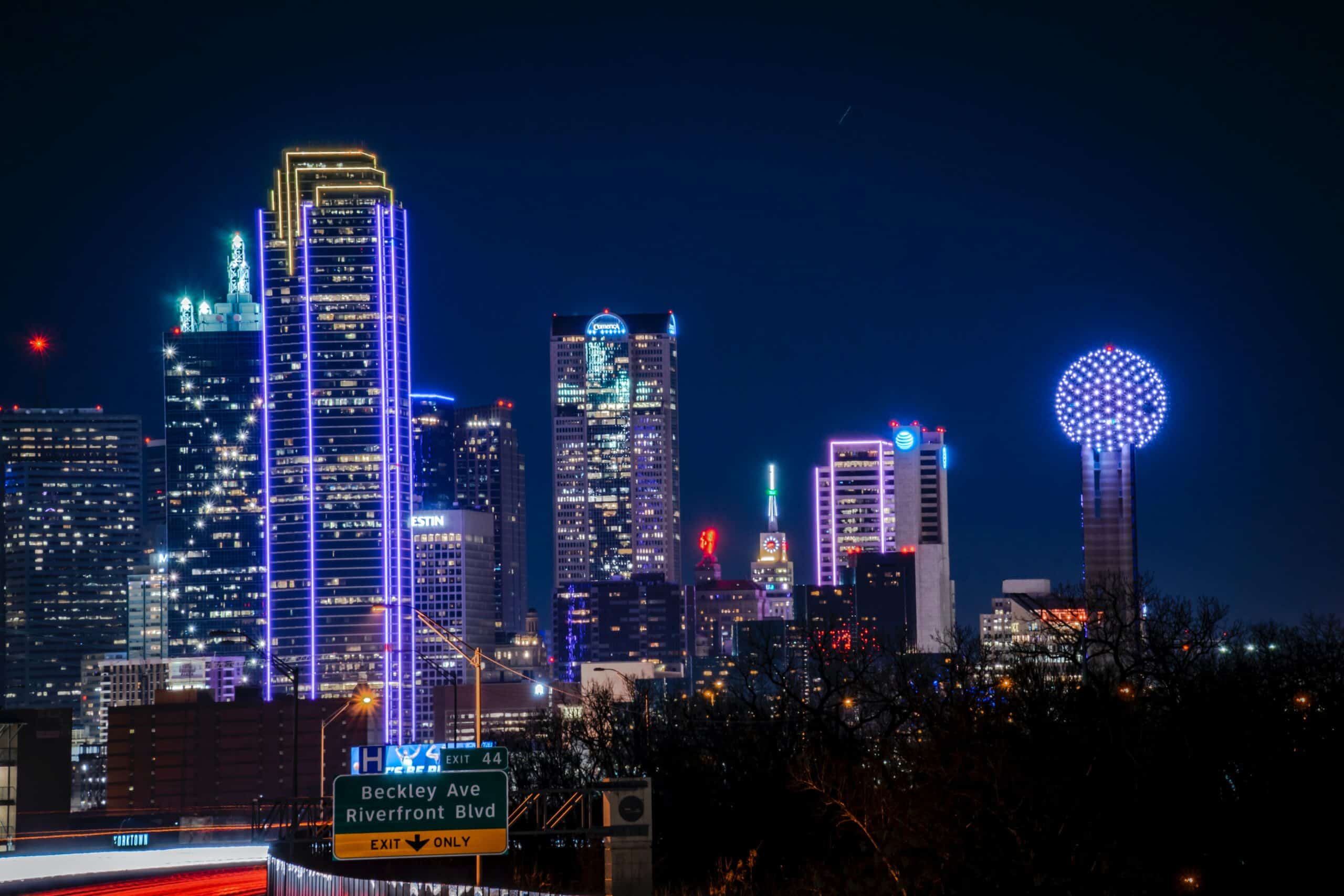 If you've conquered the Texas Double and wonder what greater achievement awaits, try tackling the Texas Triple Marathon & Half Marathon.
Featuring the same route from the December Texas Double, half marathoners will encircle Bachman Lake 4 times to complete their race. (Full marathoners will complete 8 loops.) And if you feel up to it, come back again…and again!…to take on the whole series.

Saturday, May 27-Monday, May 29, 2023 | Dallas, TX | Race info & signup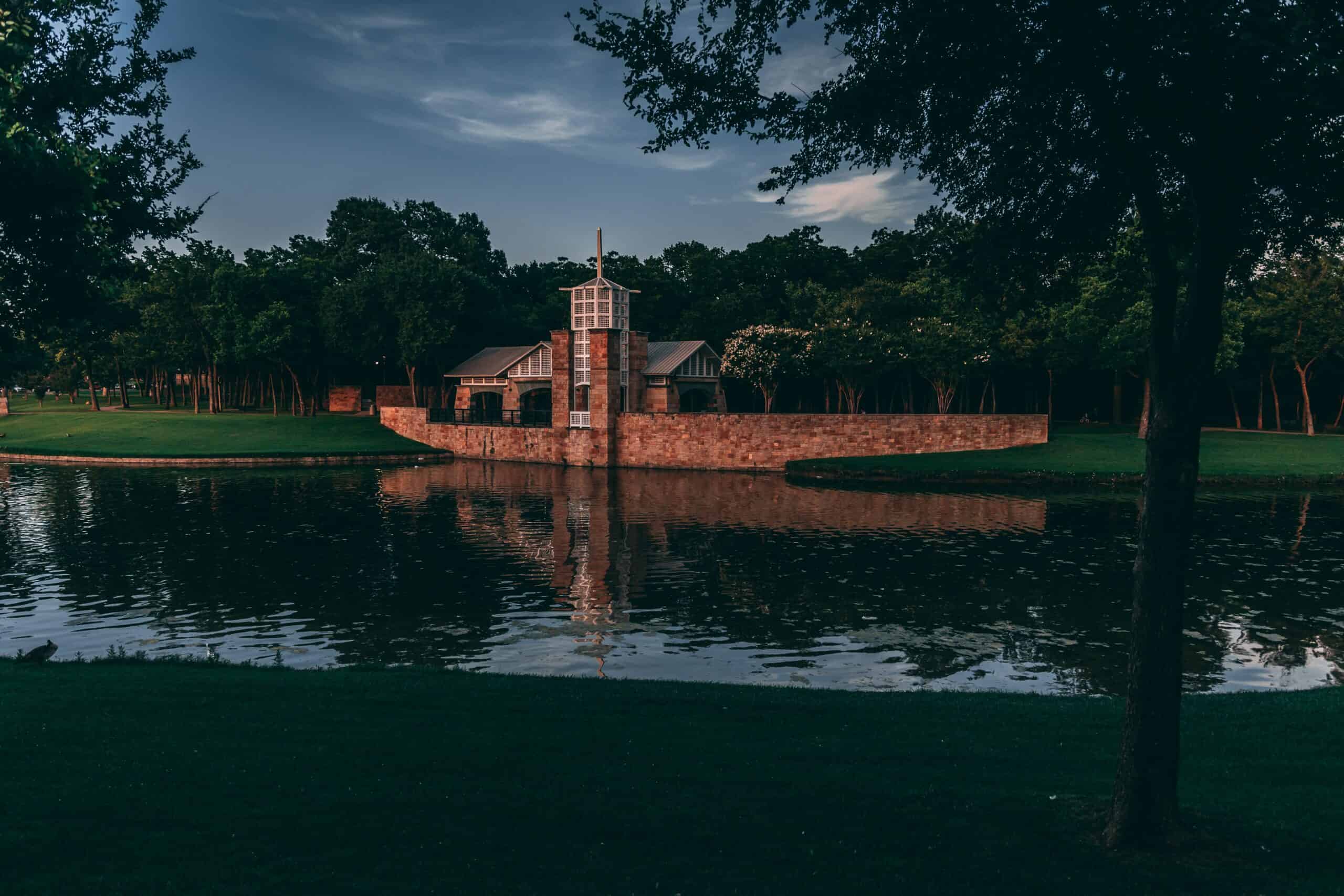 Taking place slightly after Cinco de Mayo (but—importantly—before the Texas summer heat), the Fiesta De Mayo celebrates springtime and fitness in Irving, TX, located only a few minutes outside of Dallas.
All races take participants through Las Colinas, a picturesque urban center that blends commerce, residential homes, and tranquil views of surrounding lakes, gulf courses, and the Mandalay Canals.
The race begins and ends at the Toyota Music Factory. Half marathoners will make two clover loops: first to the south, where they'll circle Lake Carolyn and the Mandalay Canals, and then to the north, where they'll follow Las Colinas Boulevard for a 6 mile out-and-back before charging over the finish line into victory.
Saturday, May 20, 2023 | Irving, TX | Race info & signup
Run annually to benefit the Irving Police Association, the Toyota Music Factory Half Marathon, 10K & 5K is a (mostly!) flat race through Las Colinas and Campion Trails.
Half marathoners will encircle much fo the Las Colinas area as they follow Las Colinas Boulevard to the north before looping onto Campion Trail and turning south around the 6 mile point. From there, runners will journey as south as the Northwest Highway before looping back to the finish line at Toyota Music Factory.
The post-race party is not-to-be-missed, held at the Toyota Music Factory entertainment hub and featuring live music, lots of food, and local exhibitors. Irving is only 20 minutes driving distance away, so it makes our list of great Dallas half marathons.

Sunday, November 12, 2023 | Irving, TX | Race info & signup
The Dallas area's mild winters make for perfect December racing. A thin layer of the titular frost is likely all you'll see at the Irving Frost Half, a flat-and-fast annual race benefiting the Irving Schools Foundation.
The race begins and ends at Toyota Music Factory. Half marathoners will complete one loop of the course, while full marathoners will go out again for a second lap. Along the way, runners will enjoy both sights of downtown Las Colinas and an escape into nature along the Campion Trail and Birds Fort Park.
Achieve a personal best during your race? Celebrate by ringing the finish line PR Bell on Texas Lottery Plaza during the winter-themed post-race party.

Saturday, December 16, 2023 | Irving, TX | Race info & signup