Calling all Hustlers (or Houstonian wannabees). You can't spell Houston without "Half Marathon." Okay, maybe you can… but that doesn't change the fact that it's one of the go-to places to get your run on. From running along the sidelines where the Astros call home and scenic bridges, to connections to pears, sugar, and ice cream, we've wrangled up a list the best Houston half marathons in 2023.
Appropriately enough for the city that's synonymous with big oil, the Houston Marathon & Half Marathon enjoys the sponsorship of Chevron and Aramco and draws a Texas-sized field of about 25,000 runners every year. The course has been rated one of the fastest winter half marathons by the authors of the Ultimate Guide to Marathons. The course starts at Minute Maid Stadium and takes runners through the city with a finish in front of the downtown convention center. This is one of the most popular Houston half marathons.
January 15, 2023 | Race info & signup
Powered by the Houston Striders – a local nonprofit focused on community wellness – this race is a rain or shine event and features a flat and scenic course, beginning and ending in Downtown Houston, circling the historic Sam Houston Park. Runners will have the chance to scope out unique sights amongst skyscrapers, such as the Neuhaus Garden and its' Fountain Coyotes sculpture work, monuments, historical markers, and more.
Bonus: Be sure to stay for the post-run party and eat, drink and be merry to your heart's content.
October 29, 2023 | Race info & signup
Located approximately 30 minutes from Houston, in Kingwood, TX, this race is now celebrating 24 years of participation. Kingwood is known for its hundreds upon hundreds of park acreage and around 70-miles of biking and hiking trails.
The race includes four loops on greenbelts and starts and finishes at the Greentree pool, tying in Lake Houston.
The mission for the race is to bridge the gap of mobility for children in need and stems from founder and Guiness-world record setter, Rick Worley.
January 1, 2023 | Race info & signup
Lace up and get ready to take a jaunt in Downtown Houston. A race for all ages, including a children's course, runners will have the opportunity to race amongst the crown jewel of Downtown Houston – Minute Maid Park: the home of the Astros.
Outside of the satisfaction and adrenaline, all racers will receive a custom-designed medal. Tip: Well over 3,000 racers are usually anticipated so be sure to get in early to score free parking in select lots. Another one of the most popular Houston half marathons.
March 26, 2023 | Race info & signup
Consider this your reminder to call your mom… and then sign up both of you for this ladies-only race, located in the heart of Alexander Deussen Park. Get ready for some water-spectacular-sites, as the park is located on the shores of Lake Houston.
Sore feet after the run? Not to fret. Make sure to stay after the run is done for some premium pampering. We're talking mimosas, massages, and of course, chocolate. Door prizes will also be given out through the day as an extra special treat.
Date TBA | Race info & signup
Located roughly 20 minutes north of Houston, make way for a race that's soon on its way to become one of the top marathons in the Lone Star State.
The course takes place on a flat and fast 13.1-mile single loop, circling the area of the Town Center in the Woodlands – named for its placement and growth in and around 28,000 tree-filled acres. Once the race is complete, stay for the festival which tauts food, beer, and a health expo.
March 4, 2023 | Race info & signup
BRB to Bayou City. If you haven't heard of this quieter nickname of Houston, you're not alone. Its origin stems from the fact that Buffalo Bayou is the major waterway that flows through the city, it was the founding place of Houston, and the banks serve as the final battleground area for the battle for Texas Independence.
Run the streets of Cypress by starting off near Robinson Road and ending at Cypress Woods H.S. Racers have the ability to also download the live racing participant app, RaceJoy to track race progress.
Date TBA | Race info & signup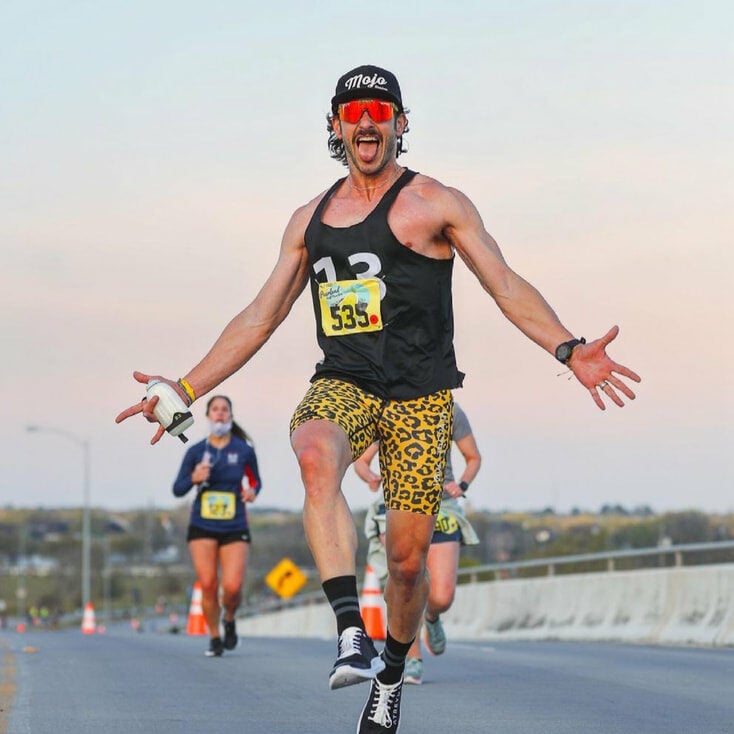 20 minutes South of Houston, the 5th annual Pearland half marathon takes place in Pearland, Texas. This community is aptly named for its thriving culinary scene, the city inherited its moniker due to its rich harvest of fruits and vegetables such as cantaloupes, corn, figs, watermelons, and of course, pears.
Independence Park is home for this 13.1 mile flat and fast run, with a trekking experience over the Magnolia Bridge. When the race is wrapped, all runners will receive a medal and a t-shirt.
March 26, 2023 | Race info & signup
Ready to head to the sweetest city in Texas? Enter: Sugar Land. Twenty minutes south of Houston, this candy-coated town received its name due to sugarcane production. In the late 1800s, a sugar refinery was built, later named "Imperial Sugar." Ring any bells? It should, as its one of the most popular brands of sugar to date.
Runners will get a taste of this city as they take the flat, fast-paced course through the University of Houston Campus and Sugar Land Memorial Park.This race is open to all skill levels – from beginners to Boston Qualifiers.
January 29, 2023 | Race info & signup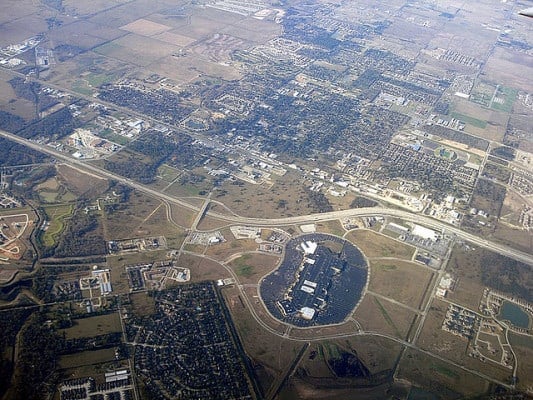 About 30-min west of Houston in a town with an occupancy of 14,000 residents, the Katy Half Marathon follows a USATF-certified route on an entirely paved road. The race begins at Katy Mills shopping mall and later heads up Frontage Road, which is parallel to Interstate 10.
See more info about the course, information about weather and climate, and more here.
February 11, 2023 | Race info & signup
Known as the highest off-the-grid marathon in the great state of Texas, La Porte by the Bay Half Marathon gets its start right off the beautiful shores of Sylvan Beach Park. Runners will get an opportunity of a lifetime by trekking across the scenic Fred Hartman Bridge – which inherited its name from the longtime editor of the Baytown Sun and is only one of two bridges of its kind in the state.
After runners make the loop through the glowing yellow bridge cables, an after party full of food and cold beer awaits them.
November 19, 2023 | Race info & signup
Three races, once series. Introducing Houston's one and only Half Marathon Series. About 30-min north of the city, this race is made up of three races: The Katy Half Marathon, The Cypress Half Marathon, and the Vintage Half Marathon.
Outside of the adrenaline rush, an extra perk of this series is the ability to pick a charity to support as a part of Run Houston! For A Cause program.
Date TBA/Vary | Race info & signup
Roughly 40-minutes south of Houston, takes place at Rex Meador Park in Seabrook, TX. This greenery-filled course – made up of a crushed granite surface – is perfect for any nature lover, as the course follows a fresh and salt marsh, bird sanctuaries, the Galveston Bay, and more.
Be sure to stay for the after party and snag a sweet goodie bag. The marathon is put on by the Running Alliance Sport and RAS gives back to organizations that help domestic violence survivors as well families and children with any physical or mental challenges.
March 17, 18, and 19, 2023 | Race info & signup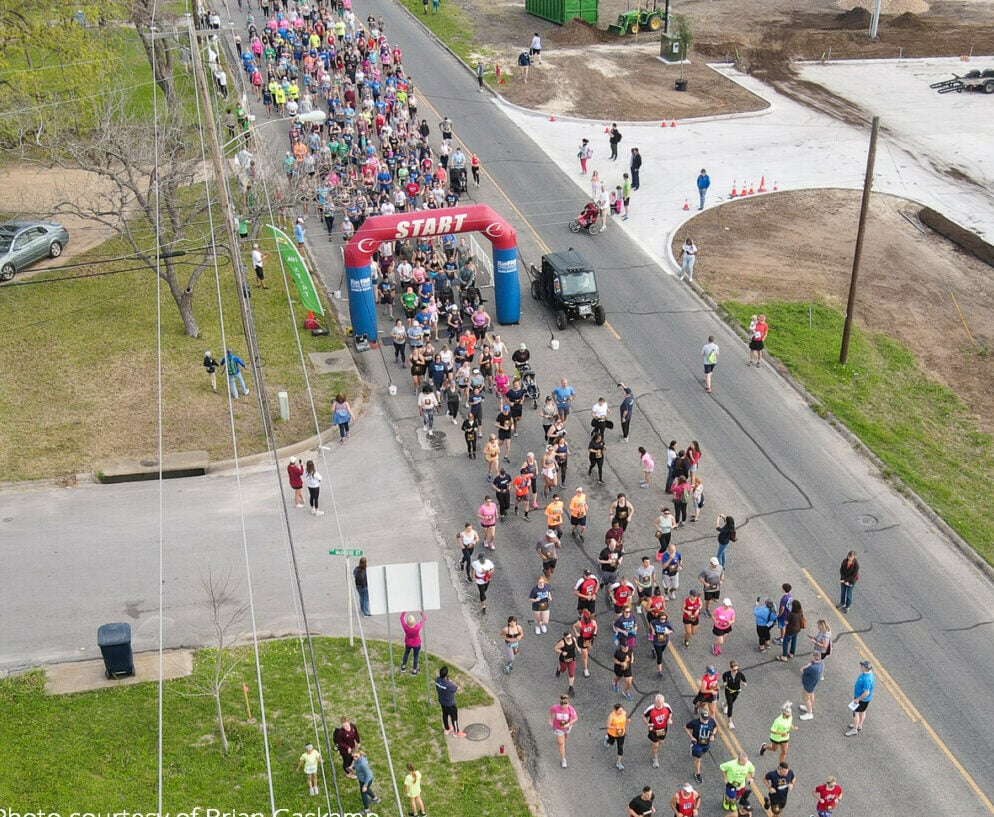 I scream, you scream, we all scream… er… run, for ice cream. An hour west from Houston, the Blue Bell Fun Run Half marathon 10K & 5K takes place in scenic and historic Washington County. Racers will run down a paved course, full of winding roads, with views of rolling hills covered in bluebonnets.
Blue Bell Ice Cream (yes, that one) is the main supporter of the race. The historic ice creamery was formed originally as the Brenham Creamery, later changed to Blue Bell, after the famous Texas flower.
March 25, 2023 | Race info & signup
Touted as one of the highest rated marathons in all of Texas, this course is mostly flat and fast (with a few rolling hills) and runners can take ease under the shade as they run through various neighborhoods. This includes the streets of Bryan, College Station, and Texas A&M University. All racers will receive a finishers jacket (talk about some cool swag) and a medal.
Named after Baylor Scott & White Health – the title sponsor – the race is also USATF certified.
Date TBA | Race info & signup
Best Houston Half Marathons
The "best" Houston half marathon is based on your preferences. If you prefer large races with loud, energetic crowds consider the Aramco 13.1 Houston half marathon. If you don't mind something small and like scenic, consider La Porte by the Bay Half Marathon.
What is the most popular Houston half marathon?
The Aramco 13.1 Houston Half Marathon.