Get ready to go country—Nashville, AKA Music City, is best-known for its legacy as the birthplace of bluegrass. And, as a powerhouse for country hitmakers. Including a wide selection of twangin' honky-tonk venues you can enjoy down Broadway every night. When you want a break from the bars, concert venues, and abundant nightlife on offer in the city, Nashville also offers a remarkable network of greenways running in parallel to notable waterways like the Cumberland and Stones Rivers. With a naturally hilly geography in parts of the city and a wide selection of both urban and trail-based races to choose from, your legs may well be singing the blues after pushing through your latest finish line. Rock, roll, and run through Nashville with this roundup of the best Nashville half marathons the city has to offer.
Whether you're looking to embrace your hometown or get the most out of your Nashville vacation, the Nashville Half Marathon, Marathon & 5K is packed with local history. A chance to enjoy all for which Music City is famous.

With a walker-friendly 4-hour time limit on the half marathon. This is one race that could also be amply enjoyed at a leisurely pace.

While the exact 2023 course is still under construction. The past editions of the race have led runners out-and-back from Bicentennial Capitol Mall State Park in the heart of downtown. Famous sites along the way have included a run down Music Row and Honky Tonk Highway, a loop past the Tennessee Titans' Nissan Stadium, and peaceful diversions into nature along the Nashville Greenways park system.

History buffs will like catching sight of the Tennessee State Capitol and historic Fort Nashborough, which replicates the riverside settlement that eventually became the city of Nashville. This is one of the best Nashville half marathons and the one we recommend the most frequently!

Saturday, October 28, 2023 | Nashville, TN |  Race info & signup
Enjoy miles of music at the Rock 'n' Roll Nashville Marathon & Half Marathon, run every year since 2000 to benefit St. Jude Children's Research Hospital.

The half marathon course offers a veritable tour of Music City, set to the soundtrack of more than two dozen live bands performing along the course. Half marathoners will cruise past iconic Nashville landmarks like Broadway's honky-tonks, Dolly Parton's recording studio, and the Country Music Hall of Fame.

Treats for sports lovers await, too—you'll feel like you've scored your own touchdown when you cross the finish line at Nissan Stadium, home to the NFL's Tennessee Titans. This is probably one of the most popular Nashville half marathons with over 24,000 runners in 2023.

Saturday, April 27, 2024 | Nashville, TN |  Race info & signup
Hosted by Nashville-based organizers Team Magic, the Music City Half Marathon, 10K & 5K is an annual St. Patrick's Day weekend experience held in Nashville's Shelby Park.

The race provides a welcome foray into the city's green space as it follows the Cumberland River, largely along the 12-mile Cumberland River Greenway trail. The half marathon is run on a combination of pavement and paved trails, offering a road race feeling even with its verdant natural surroundings.  

Organizers promise the course is flat, fast, and scenic. Expect to enjoy a loop around Sevier Lake, to explore Shelby Park, and to gain some jet-inspired speed as half marathoners encircle the runways-turned-greenspace in Cornelia Fort Airpark.

March 2024 | Nashville, TN |  Race info & signup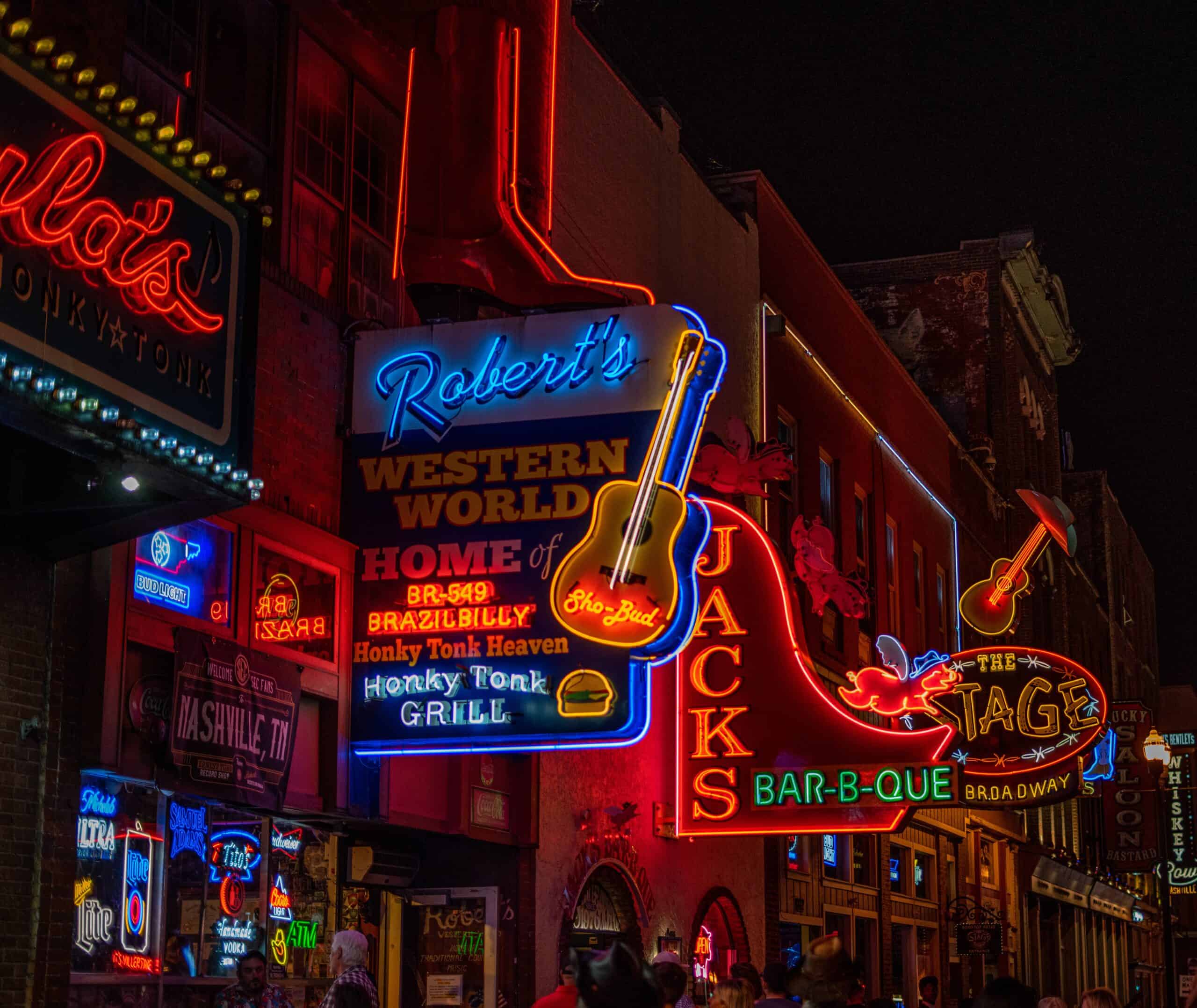 Get ready to party at the Nashville St. Paddy's Half Marathon & 5K, run in benefit of Special Olympics Tennessee. The swag is festive as runners pick up their themed pint glasses pre-run and enjoy Shamrock-shaped cookies after crossing the finish line.

Beyond that, you'll want to call upon the luck of the Irish as you tackle the clover leafed out-and-back course, run on a combination of paved roads and trails. The race begins and ends at the Wave Country wave pool within Nashville's Two Rivers Park.

A few notable rolling hills dot the half marathon route, particularly in the early (and later) miles nearby the start/finish line  around Shorebird Pond, across the Stones River Bridge mid-route, and as runners traverse the historic grounds around Two Rivers Mansion between miles 7 and 10. The St. Paddy's race is one of the more festive Nashville half marathons.

March 2024 | Nashville, TN |  Race info & signup
The Greenway Marathon & Half Marathon is the perfect race for runners seeking a quiet paved trail race as an oasis in the midst of an otherwise urban setting.

Held on the Stones River Greenway—a walk/run/cycle trail that follows the Stones River near Nashville Shores—the field size for this event is generally small, with under 200 total participants.

The out-and-back half marathon course departs from and returns to the 75-acre Heartland Park. Throughout the course of their run, half marathoners will enjoy the hilly challenge of several bridge crossings over the river, as well as the tranquil sights and sounds of a mild autumn morning in Nashville.

Sunday, October 1, 2023 | Nashville, TN | Race info & signup
Many of the races that make our list are fun, festive, and flashy events—replete with swag bags, course PRs, and other goodies for the taking.

The Harpeth Hills Flying Monkey Marathons & Half Marathons, however, is not one of those races. Organizers instead warn that their route is mostly just about "running over big and memorable and painful rolling hills through dense woods" in Percy Warner Park within the Middle Tennessee Harpeth Hills.

The full marathon course features over 7,200 feet of overall elevation change, and the half marathon, while shorter, is not much easier. The course and date for the 2023 half marathon is not yet set, but expect it to be challenging. By the end, you're going to wish you had your own flying monkey to help wing you over the finish line.

Sunday, November 19, 2023 (Half date TBD) | Nashville, TN | Race info & signup
Explore a piece of Nashville history during the Tom King Classic Half Marathon & 5K, which begins and ends at Cornelia Fort Airpark, named for the Tennessee-born first female pilot to die on duty in American history. While the airport itself was operated until 2011, the surrounding air fields are now used as a recreation area within the city.
As a boon, the runway nature of the course guarantees a flat, fast, and unique half marathon experience. Half marathoners will take off to explore Shelby Park and the surrounding banks of the Cumberland River via a route that largely follows the Shelby Bottoms Greenways.
Race organizers go to great lengths to maintain COVID-19 safety protocols during their events. As such, the field for the half marathon and 5K combined is limited to 800 participants—so sign up early to guarantee yourself a spot!

March 2024 | Nashville, TN | Race info & signup
Burn off some Christmas calories and earn those holiday treats at the second annual Santa Hustle Nashville Half Marathon & 5K.
The race begins at Wave Country, an outdoor wave pool operated from within Two Rivers Park. From there, the course is a straightforward out-and-back route, leading participants through Stones RIver Bend Park and south along Stones River to the turnaround point after mile 6.

Along the course, in addition to the usual water and sports drinks offering, certain aid stations also offer cookies and candy—so keep an eye out for these joyful boosts, which are conveniently placed to power the start and end of your race.
If you feel like getting into the holly jolly spirit during your run, each participant's swag bag includes a Santa hat and beard, along with your choice of a holiday hoodie. (If you're really gunning for the nice list, additional apparel packages abound, including a full Santa suit for the truly committed.)
If you're looking for colder weather Nashville half marathons, this might be your best bet especially if you've been looking for an occasion to wear that Santa costume.

December 2023 | Nashville, TN |  Race info & signup
"Run first, drink later," advise the organizers of this popular race series, which in recent years has grown to include a Nashville-based half marathon, 10K, & 5K event. (If you'd prefer to walk, the half marathon's generous 4-hour time limit will come in handy.)

The half marathon begins and ends near the pavilion at the wave park at Two Rivers Park. The course tours participants along a variety of peaceful streets and nature trails. Riverside views of the Cumberland and Stones Rivers abound as runners explore Two Rivers Park and Stones River Bend Park along their way.
Afterward, to celebrate your race, Nolensville-based Wheeler's Raid Distillery will be offering tastings to finishers 21+ as the race's official whiskey partner.

Sunday, September 17, 2023 | Nashville, TN | Race info & signup
There's no place like your hometown! Share your pride at the Nashville installment of this popular half marathon series, which also offers distances to accommodate the whole family, including a kid's dash for those 10 and under.
The race takes off from Veterans Park in Hendersonville, located half an hour outside of Nashville.

The roughly L-shaped out-and-back course takes runners south through Drakes Creek Park for the first two miles before turning eastward to trace alongside the Bluegrass Yacht & Country Club. Those running the 10K complete the course once, while half marathoners continue on to do two loops of the route before returning to the finish line for a post-run party. While not in the city, Hendersonville is only 30 minutes driving distance, and still makes our list of best Nashville half marathons.

Saturday, May 27, 2023 | Hendersonville, TN |  Race info & signup
You'll have so much fun it's scary at the Nashville installment of the Spooky Sprint Half Marathon, 10K, & 10K, which is held in Veterans Park in nearby Hendersonville.

Following the same course as the springtime Hometown Half Marathon, racers will encounter a modest 400-feet of elevation gain throughout their two loops.

Costumes are encouraged to add some spooky spirit to the festivities, and Halloween-y treats abound at the post-race finisher's party.

Saturday, October 21, 2023 | Hendersonville, TN | Race info & signup