Saturday, November 21, 2020 • Rancho Palos Verdes, CA • Course Map

Note: The 2020 race has been cancelled.
Full of rolling hills, stunning ocean views, and beautiful southern California weather, the LaceUp Palos Verdes Half Marathon — part of a race series sponsored here by Lexus each year — needs to be on your calendar. Held in mid-November, this race is a perfect late fall race to squeeze in before winter arrives.
Runners who conquer the 13.1 loop course can celebrate after they finish with Sierra Nevada beer and brunch.
From the starting line at Pelican Cove Park in Rancho Palos Verdes, runners will begin by heading east on Palos Verdes Drive for a short out-and-back section. They will make their way along Abalone Cove Shoreline Park briefly before making a u-turn and returning back towards the start.
Next, they will continue along Palos Verdes Drive north. This section of the race takes runners through Alta Vicente Reserve, a 55-acre property featuring lighthouse views and a coastal sagebrush restoration project.
Once beyond the reserve, runners will make a right turn onto Calle Entradero. This windy little road offers runners gorgeous views of the Pacific Ocean on their right.
After Calle Entradero intersects with Palos Verdes Drive again, runners will continue heading north until reaching Paseo Del Mar. The course makes a quick right on Paseo Del Mar and another quick right onto Via Pacheco.
Runners will continue back to the finish line retracing their steps of the first half of the race (minus the first three miles). As racers reach the Alta Vicente Reserve, they can begin their kick towards the finish line.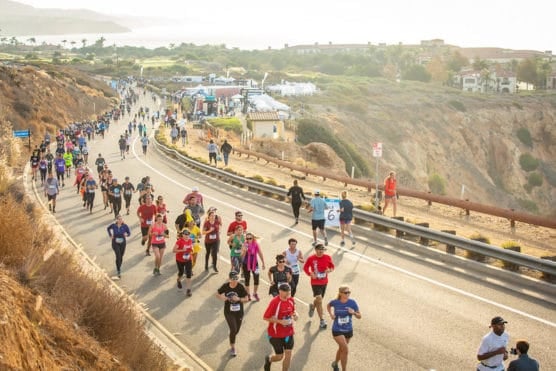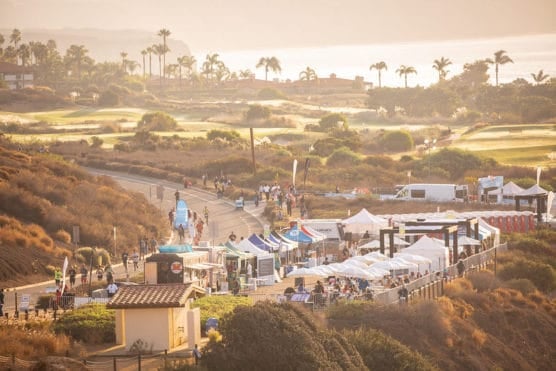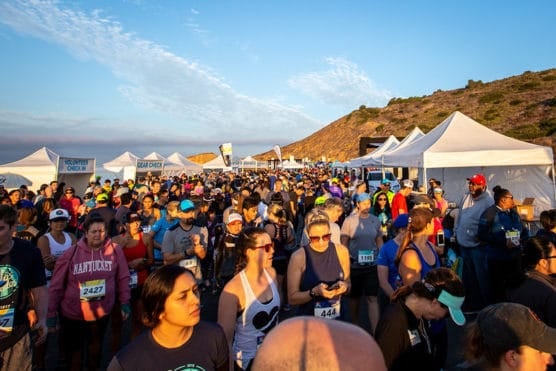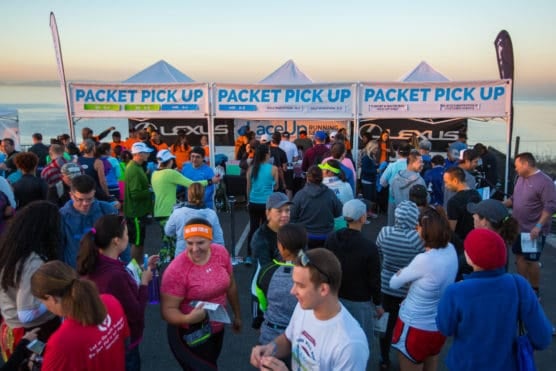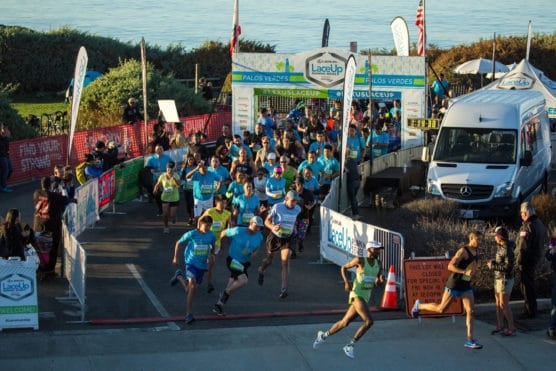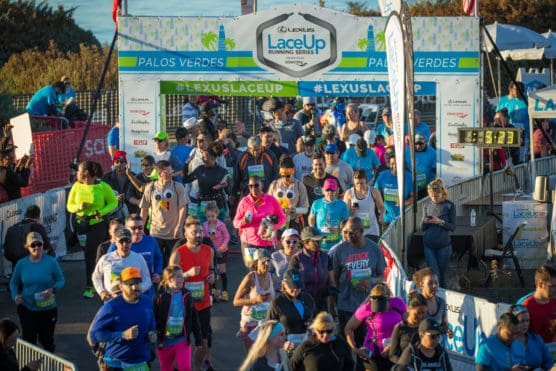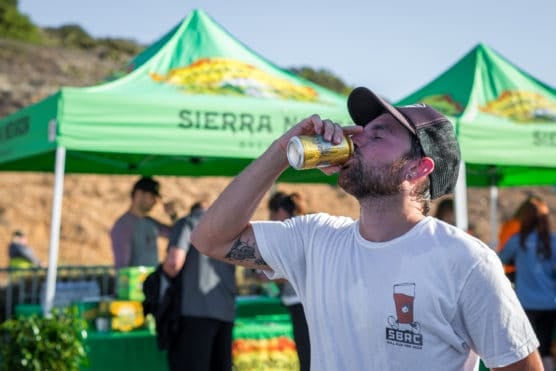 All photos courtesy Lexus LaceUp Running Series
Race Weather & Climate
Rancho Palos Verdes has a semi-arid climate with precipitation falling below the normal range. The average November temperature for Palos Verdes is 66°F, while rainfall is extremely unlikely on race day.
Nov. 21 average low temp:

50ºF

Nov. 21 average high temp:

70ºF
Past Results
Course Map
See the race route map for the LaceUp Palos Verdes Half Marathon here.
Starting Time
7:00 AM – half marathon, 10K
7:05 AM – 5K
Course Time Limit
4 hours
Fees
$95 and up for the half marathon
$65 and up for the 10K
$45 and up for the 5K
Registration
To reserve your spot in the 2020 running of the LaceUp Palos Verdes Half Marathon, 10K or 5K race, register online at RunSignup.com here.

Official Race Website
Comments
Ever run in the LaceUp Palos Verdes Half Marathon? Share your impressions here, or post your review in the Comments below.