Saturday, September 23, 2023 • Waverly, IA • Course Map
Set for its annual start-of-fall running here in this small town in northeastern Iowa that's home to just over 9,000 souls, the Oktoberfest Best Dam Run 5K Run/Walk and Half Marathon takes runners on an out-and-back run along park trails and rail trails, with tree-canopied stretches for much of the course.
There's also some stretches along Iowa's Cedar River in the early miles of the race, as you'll make a pair of bridge crossings over the river in the first few miles.
Runners will start the race at the Waverly Civic Center, which lies between 1st and 2nd Avenues downtown, just east of the river. From there, the course unfolds first along a clockwise loop around Three Rivers Park, and then onto the Kohlmann Park Trail.
That stretch will take runners south and east toward Brookwood Park, where they'll make a loop around that park before retracing their steps along the Kohlmann Park Trail again.
Next, the race takes runners back through town and then onto the Waverly Rail Trail, which stretches more than 7 1/2 miles long through the city, from downtown all the way to where it meets U.S. Highway 63. The trail is 10 feet wide and paved with asphalt throughout.
Here's what the race director said in an email to HalfMarathons.Net, describing the course:
"It's really a beautiful run, with most of it going through parks and trails. The beginning follows the Cedar River before entering the canopied trails. It's a fairly flat course, and can have some pretty fast times for the speedy runners and an easy course for the causal runners."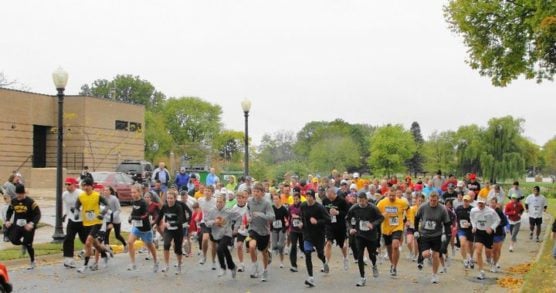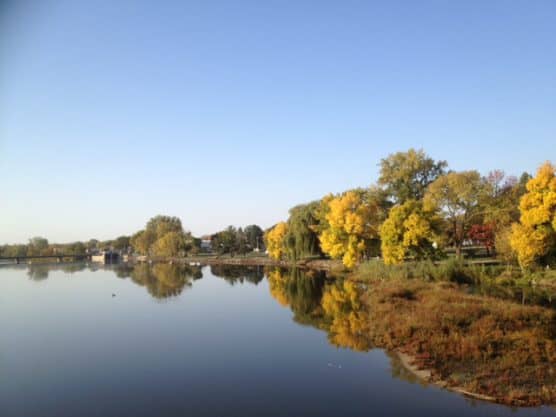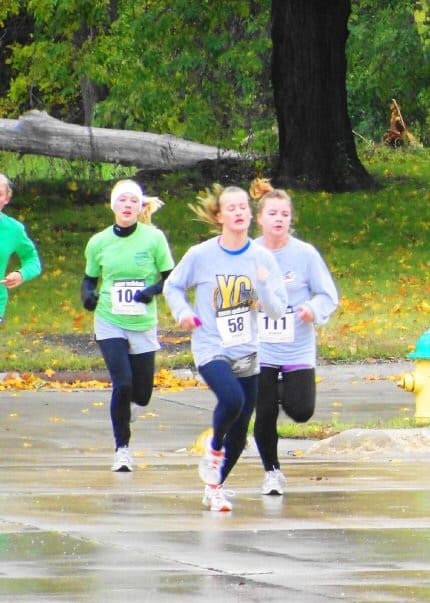 All photos courtesy Best Dam Run
Race Weather & Climate
Nestled along the banks of the Cedar River in northeastern Iowa, just north of Waterloo and roughly 140 miles northeast of Des Moines, Waverly typically sees some of its mildest temperatures and driest weather in September, which averages between the low 50s and the mid-70s.
On race day (Sept. 23), the average low is 47ºF and the average high is 73ºF.
Course Map
See the race route map for the Best Dam Run Half Marathon here.
Starting Time
8:00 AM – half marathon
9:00 AM – 5K
Fees
$60 for the half marathon, if registered before July 31, 2023
$70 between July 31 – September 4
$80 after Sept. 4
Registration
To reserve your spot in the fall 2023 running of Waverly's Best Dam Run Half Marathon or 5K Run/Walk, register online at GetMeRegistered.com here.
Official Race Website
www.waverlyexchangeclub.org/best-dam-run.html
Comments
Ever run in Waverly's Best Dam Run Half Marathon? Share your impressions here, as well as anything you learned about the race that you think other runners/walkers should know.