Saturday, May 20, 2023 • DeWitt, MI • Course Map

Set for its 11th annual running this spring, the DeWitt Take a Breath for PH and Get Moving for MS races offer runners from around the Lansing and Detroit areas the chance to run 13 miles and make a contribution to a great cause, as proceeds from the race will go to support the Pulmonary Hypertension Association and the National Multiple Sclerosis Society.
You can expect a combination of different kinds of terrain at the race, which follows an out-and-back course that starts and finishes near the track-and-field facility at DeWitt High School.
That means you'll be running on paved roads, gravel paths, some dirt paths and even sidewalks for some stretches, as many sections of the race will remain open to traffic.
From the starting line at the high school, the half marathon and the 10K share the same course for the first 5 1/2 miles, which start out along Panther Drive and West Clark Road before turning onto a stretch of trails between miles 2 and 3.
The next few miles feature some rolling hills along roadways, and then an uphill stretch along a gravel path around mile 5, as runners make their way around Lake Geneva. After that, runners can expect stretches that alternate between roads and sidewalks for the next couple of miles.
As runners make their way through the second half of the half marathon, the course features some big downhills and a stretch along the Looking Glass River before heading into DeWitt's historic downtown, which features more than two dozen historic sites and homes that date back to the 1830s, when the town was founded.
Runners will make their final couple of miles along Norris Road and Schavey Road before heading back to the high school, where you'll finish on the running track.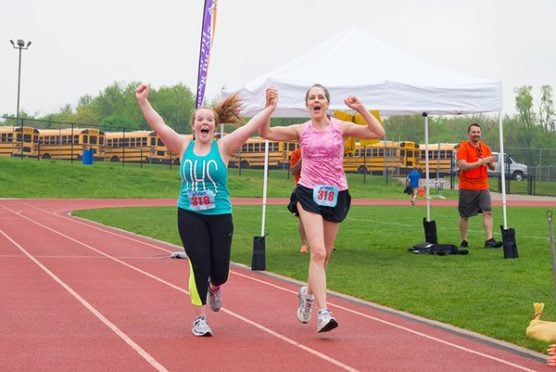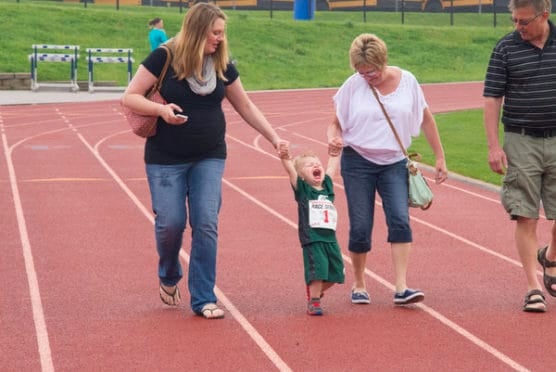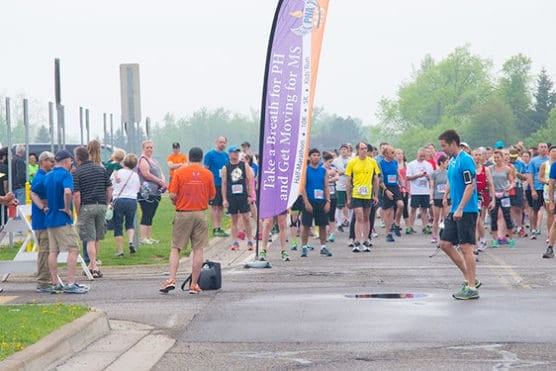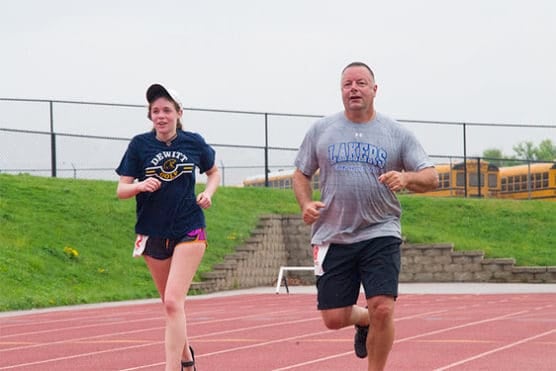 Race Weather & Climate
Located just north of Lansing in central Michigan, roughly a two-hour drive from Detroit, DeWitt typically sees cool but warming weather in May, when temperatures average between the mid-40s and the upper 60s and low 70s.
On race day (May 20), the average low is 46ºF and the average high is 71ºF.
Past Results
Course Map
See the race route map for the DeWitt Take a Breath for PH and Get Moving for MS Half Marathon here.
Starting Time
8:00 AM – kids 1/4 mile
8:15 AM – half marathon, 10K
9:15 AM – 5K
Fees
$45 and up – half marathon
$35 and up – 10K
$30 and up – 5K
Registration
To reserve your spot in the 2023 running of the half marathon, 10K, 5K or 1/4-mile kids run at the DeWitt Take a Breath for PH and Get Moving for MS races, register online at RunSignUp.com here.

Official Race Website
Comments
Ever run in the DeWitt Take a Breath for PH and Get Moving for MS Half Marathon? Share your impressions here, as well as anything you learned about the race that you think other runners/walkers should know.