Sunday, April 23, 2023 • Charlotte, NC • Course Map
The challenging hills and trails that wind through the forest surrounding North Carolina's U.S. National Whitewater Center — a 1,300-acre training facility on the Catawba River — are the setting for the Tuck Fest Live Music & Outdoor Competitions, a series of running, kayaking, whitewater and obstacle races for runners, hikers and families.
Runners will have their choice of multiple trail running events over the course of the weekend, which also includes a quarter marathon on Saturday, both of which unfold along the trails that surround the USNWC and feature plenty of hilly, challenging twists and turns around the training center.
(There's also a Twilight 5K, a daylight 5K, as well as two youth trail races throughout the weekend.)
Interspersed with the outdoor athletic events will be time to rest and relax, and take in live music, roughly every couple of hours throughout the day on Saturday as well as on Friday and Sunday.
In addition to the trail running races, there are also whitewater rafting, paddle board, and kayaking events, as well as mountain biking and rock climbing events.
Throughout the weekend, organizers also plan to use the event to highlight the nearby Tuckaseegee Ford and Tuckaseegee Trail, both of which are located in the historic center next to the USNWC.
Here's how the organizers describe it, in an email to us: "Lace up and hit the trails during the Tuck Fest Half Marathon trail race, held on a variety of routs within the USNWC's trail system. This two-lap course, running 13.1 miles along the Catawba River, will get your blood flowing and start your Tuck Fest Saturday off on the right foot.
"Looking to participate in a distance race a little shorter than the Half Marathon? Give the Tuck Fest Quarter Marathon a shot. This on-lap race will put you on the same trails as the Half Marathon, but covers roughly 6.5 miles. This trail race is perfect for training or for those simply looking to enjoy a morning run through the beautiful USNWC trail system.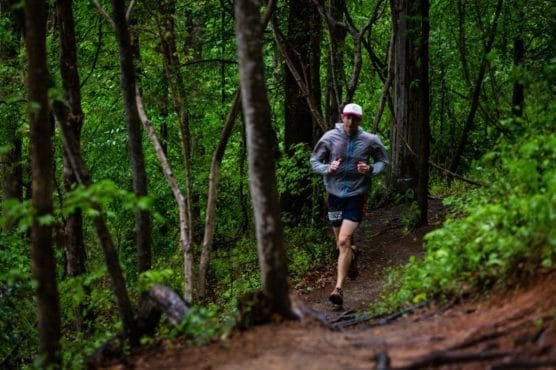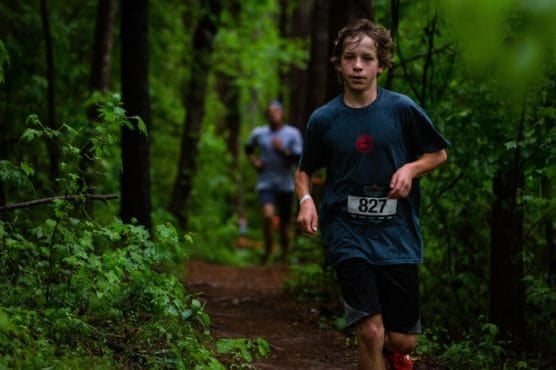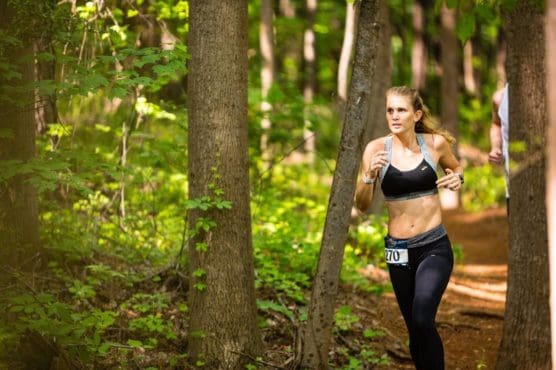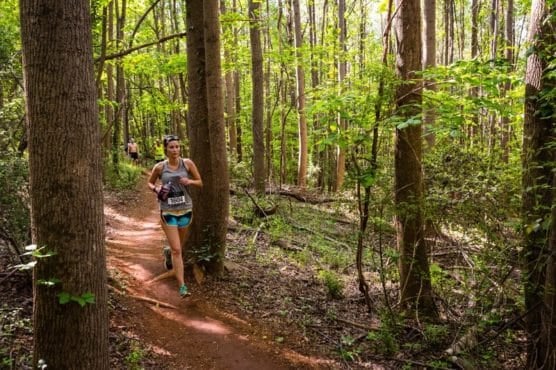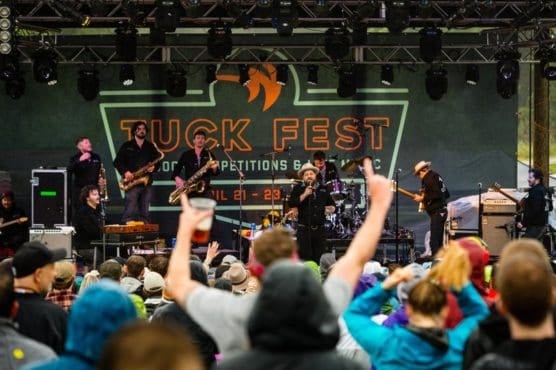 Race Weather & Climate
Located in the Piedmont region of central southern North Carolina, just miles from the border with South Carolina, Charlotte typically warm weather in April with cool mornings, with temperatures typically ranging from the low 50s to the mid-70s.
Apr. 23 average low temp: 58ºF
Apr. 23 average high temp: 75ºF
Past Results
Course Map
See the race route map for the Tuck Fest Half Marathon here.
Starting Time
8:00 AM
Fees
$45-$50 and up for adults (ages 10 and above)
$35-$40 and up for (ages 9 and under)
Registration
To reserve your spot in the 2023 running of Charlotte's Tuck Fest Half Marathon, register online at the event website here.
Official Race Website
Comments
Ever run in the Tuck Fest Half Marathon? Share your impressions here, or post your review in the Comments below.