From its roots at the Hayward Field in Eugene, Oregon it's hard to find an apparel company that understands runners more than Nike. Whether its Michael Johnson's legendary golden shoes worn during the 1996 Atlanta Olympics or Eliud Kipchoge's running the first marathon under two hours – Nike has played a role. To keep you informed of the latest products, here's a short roundup of the best Nike running gear you can grab right now. Lucky as well, some our favorite shoe models are on sale in anticipation of the shoe's predecessor. From today, we're between ten and twelve weeks from prime spring marathon season. Prefer to check out the best of all brands? You can check our best half marathon shoes list.
It's time to stock up.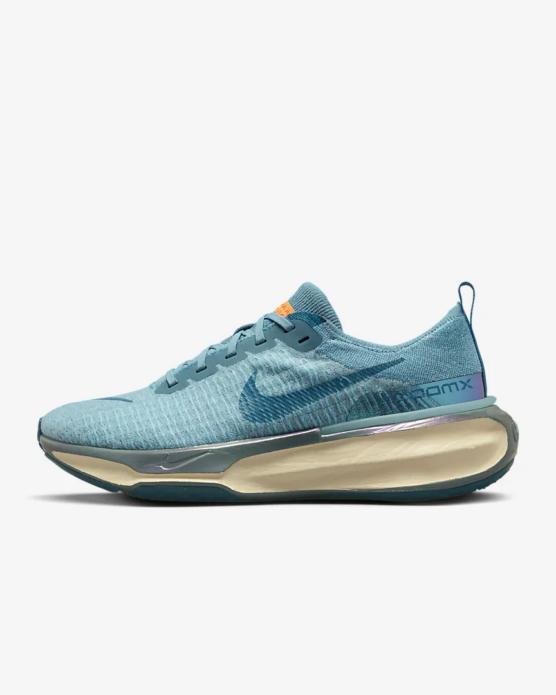 The feedback on the Nike Invincible 3 is that it's a departure from the Nike Invincible 2, but not in a bad way. While the foam definitely makes it a max cushioned shoe, the rubber bottoms have more stiffness and structure than the previous models. Many have communicated that the upper mesh to be thicker than previous models. If you tried the Invincible 2 and felt it too thin of an upper and too flexible a sole, this might be a great option for you.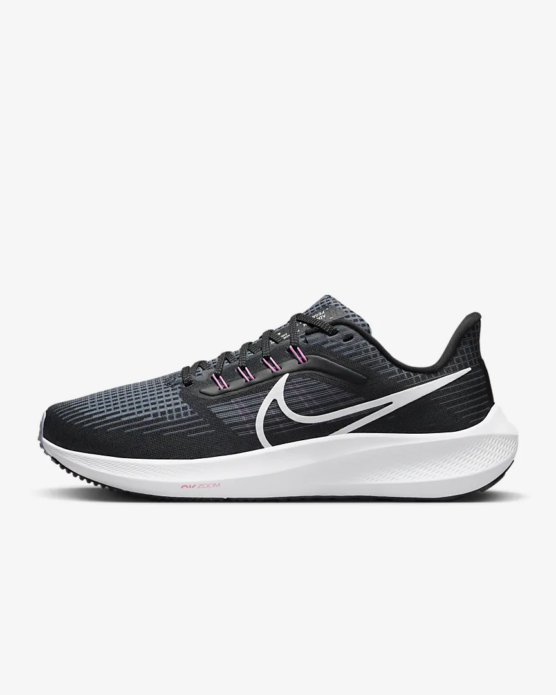 The Pegasus is Nike's most reliable daily trainer. Often touted as the "workhorse" shoe since you can do pretty much everything and anything in it. Nike Pegasus 40 goes on sale this summer. Because of the new model, The version 39 is on sale. But, these shoes are one of the all time great Nike running gear buys and always will be. This is probably our all time favorite Nike running gear.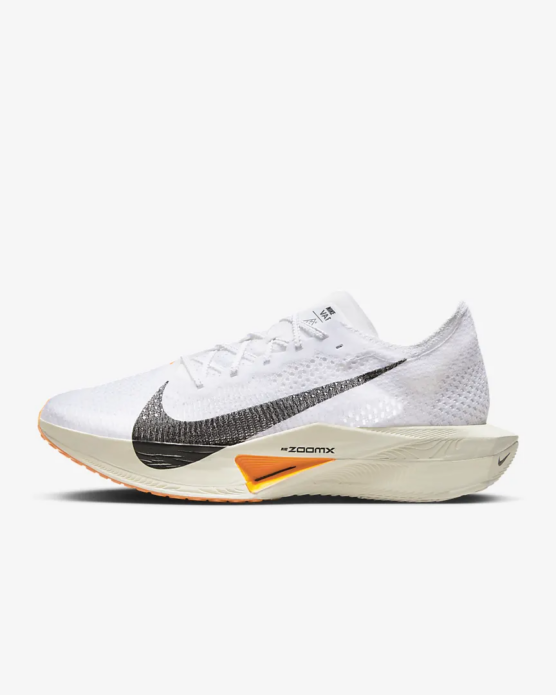 The previous version of the Vaporfly 2 took the world by storm in that many of the fastest runners in major world marathons were wearing a version of Nike's carbon plating racing shoe. In all honesty, most runners don't need shoes like this. If you're running and trying run a best time, these shoes improve running efficiency by a meaningful margin as verified by scientific testing.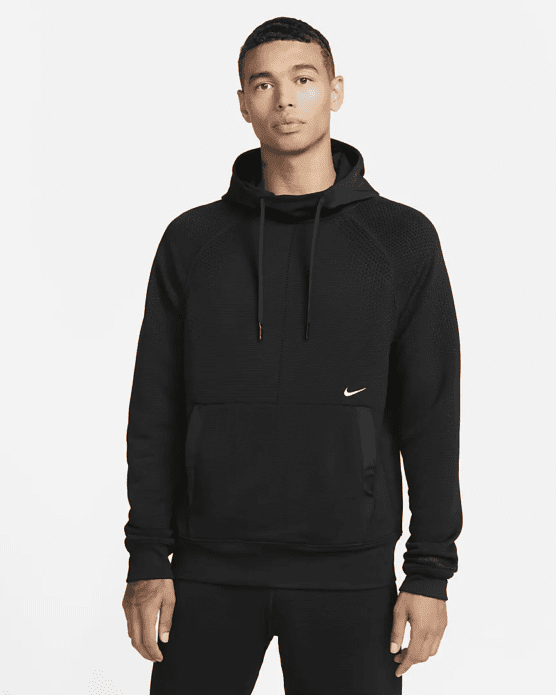 On days when you're not quite sure you need a thick running jacket or just another layer, this Nike Therma-FIT hoodie is made from both recycled polyester (read: sustainable) and is combined with heat-regulating fabrics (read: warm). It's versatile, lightweight, and has great technical features like side zippers and a kangaroo pocket. It's now on sale for 15% off.
Men's Nike Therma-FIT ADV A.P.S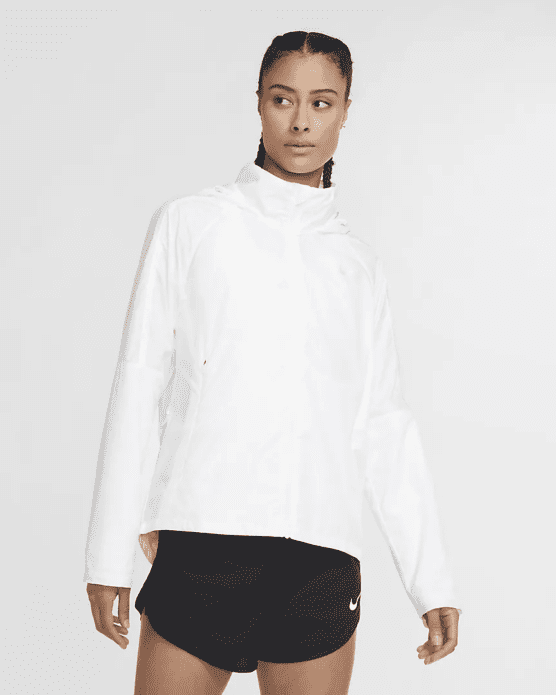 Don't think just because it's spring means you can step outside in a light merino wool long sleeve and be as warm as you need to be. We like the Nike Shield because it's primary goal is weather resistance which means you can count on it in the rain and wind, even if the temperatures start to climb. Now 31% off for the spring running season.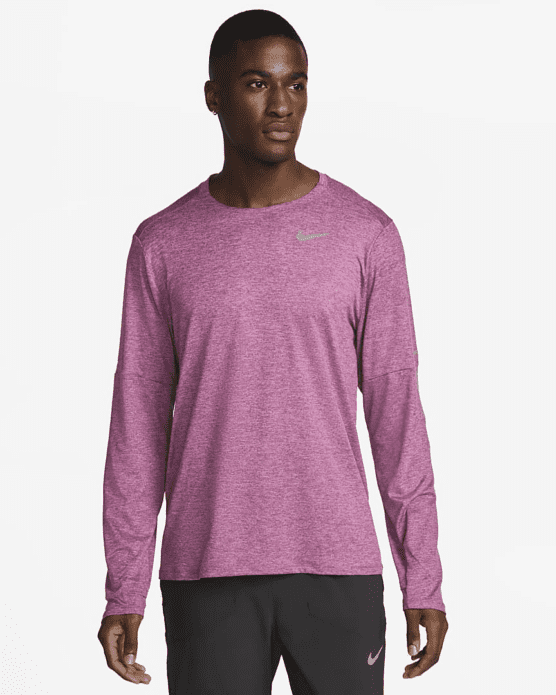 Like the Therma-FIT hoodie, the Nike Dri-FIT Element is made with 75% recycled polyester. The running crew is designed to be a hybrid between a casual running shirt and a pullover. The fabric is sweat wicking and offers UV protection and it has great technical features like a thumb-hole.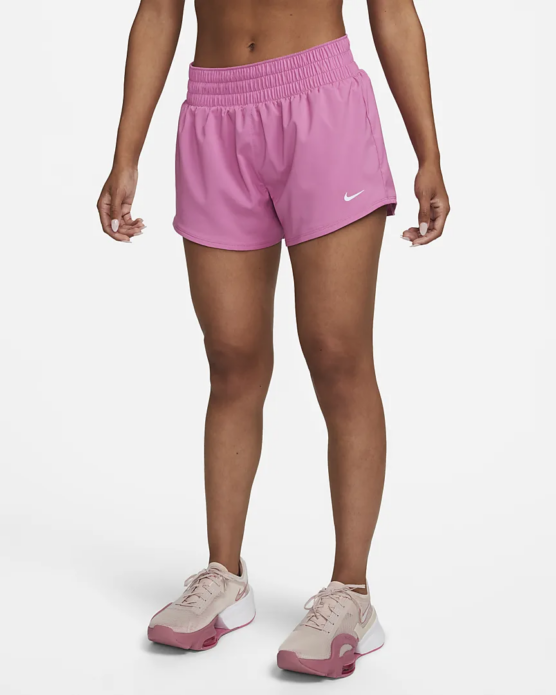 The All-Purpose Running Short: Nike Dri-FIT
It's easy to overthink running clothing. When it comes to running shorts – pick the length that feels most comfortable to you, pick the waist line that has the the elastic or tie that you prefer, and make sure it wicks sweat. The Nike Dri-FIT for both men and women is a predictably good short with a lot of options for sizing and colorways.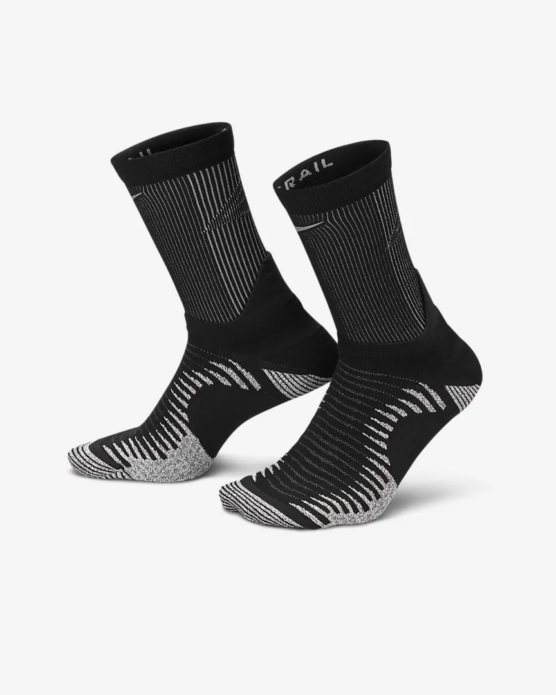 If you're not running on trails, you don't necessarily need a trail running sock but it certainly couldn't hurt. Trail Running socks are designed to keep feet dry and from slipping when on unstable terrain. Even if you're running on pavement, having the best socks on the market is worth an investment.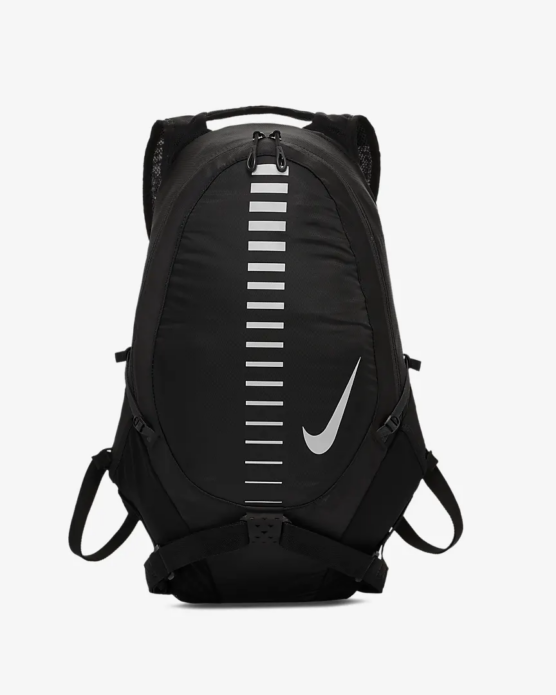 Race day you'll likely be carrying with you a water bottle, four to six energy gels, a change of socks, sunglasses, car keys, the list goes on and on. The Nike Run Backpack is specifically designed for race day. The pack has side supporting cinch straps to secure the pack against your body. It's also designed to be small enough to store in any locker.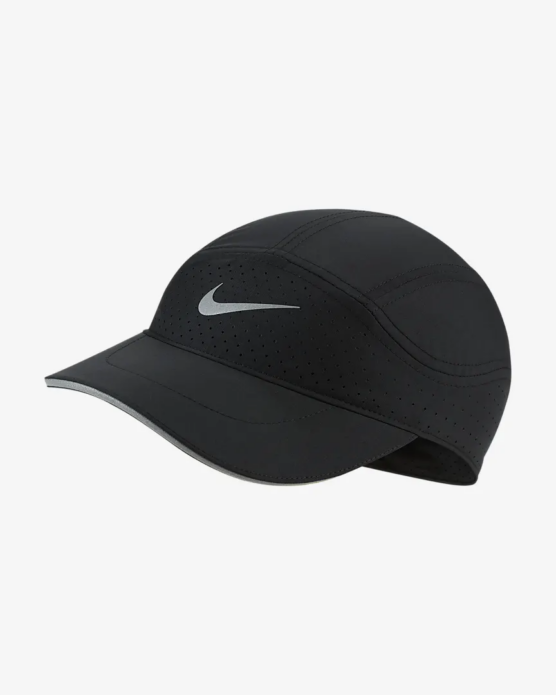 If you're a hat-wearer, it's worth investing into an actual running hat. In the heat, a regular cotton hat will sit wet on your head for the duration of a long run or race. Hats like the Nike AeroBill Tailwind have been designed to be lightweight, wick sweat, and not be blown off in high winds.
–
Everything featured on Half Marathon Guide is independently selected and curated. We may receive a small commission on purchases made from some of our links.