It may only be September, but there's no such thing as too early when it comes to planning your next marathon. And for most of us, we're always on the hunt for the best spring marathons so soft circle on our calendars.
Those running fall marathons are in the thick of training (and, maybe trying to qualify for Boston). The holidays will be here before you know it, and if you're planning to run a race in the spring, those winter long runs are closer than you think.
If you want to run a marathon in the spring of 2024, now's the time to pick your race, register for a bib, and start mapping out your marathon training schedule.
But that brings us to the question – Which spring marathon should you sign up for? Which are the best spring marathons for me?
There are hundreds to choose all across America, from small-town races and trail runs to massive city marathons and World Majors.
The process of picking a race can be a bit daunting, especially if you're looking for your first marathon so we've gone ahead and singled out 17 of the best spring marathons from across the country.
From popular favorites like the Big Sur International Marathon to smaller hidden gems like the Bayshore Marathon, there's an option for everyone.
If you're not quite ready for the full marathon, here's our list of the best spring half marathons for you.
The Best Spring Marathons Calendar
The Myrtle Beach Marathon on March 2, 2024
The Little Rock Marathon on March 3, 2024
Los Angeles Marathon on March 17, 2024
Newport Marathon on April 14, 2024
Boston Marathon on April 15, 2024
Foot Levelers Blue Ridge Marathon on April 20, 2024
Kentucky Derby Festival Marathon on April 27, 2024
Big Sur International Marathon on April 28, 2024
Eugene Marathon on April 28, 2024
Colorado Marathon on May 5, 2024
Flying Pig Marathon on May 5, 2024
*20th Anniversary* The OC Marathon on May 5, 2024
Pittsburgh Marathon on May 5, 2024
Bayshore Marathon on May 25, 2024
Vermont City Marathon on May 26, 2024
Deadwood Mickelson Trail Marathon on June 2, 2024
Grandma's Marathon on June 22, 2024
The 17 Best Spring Marathons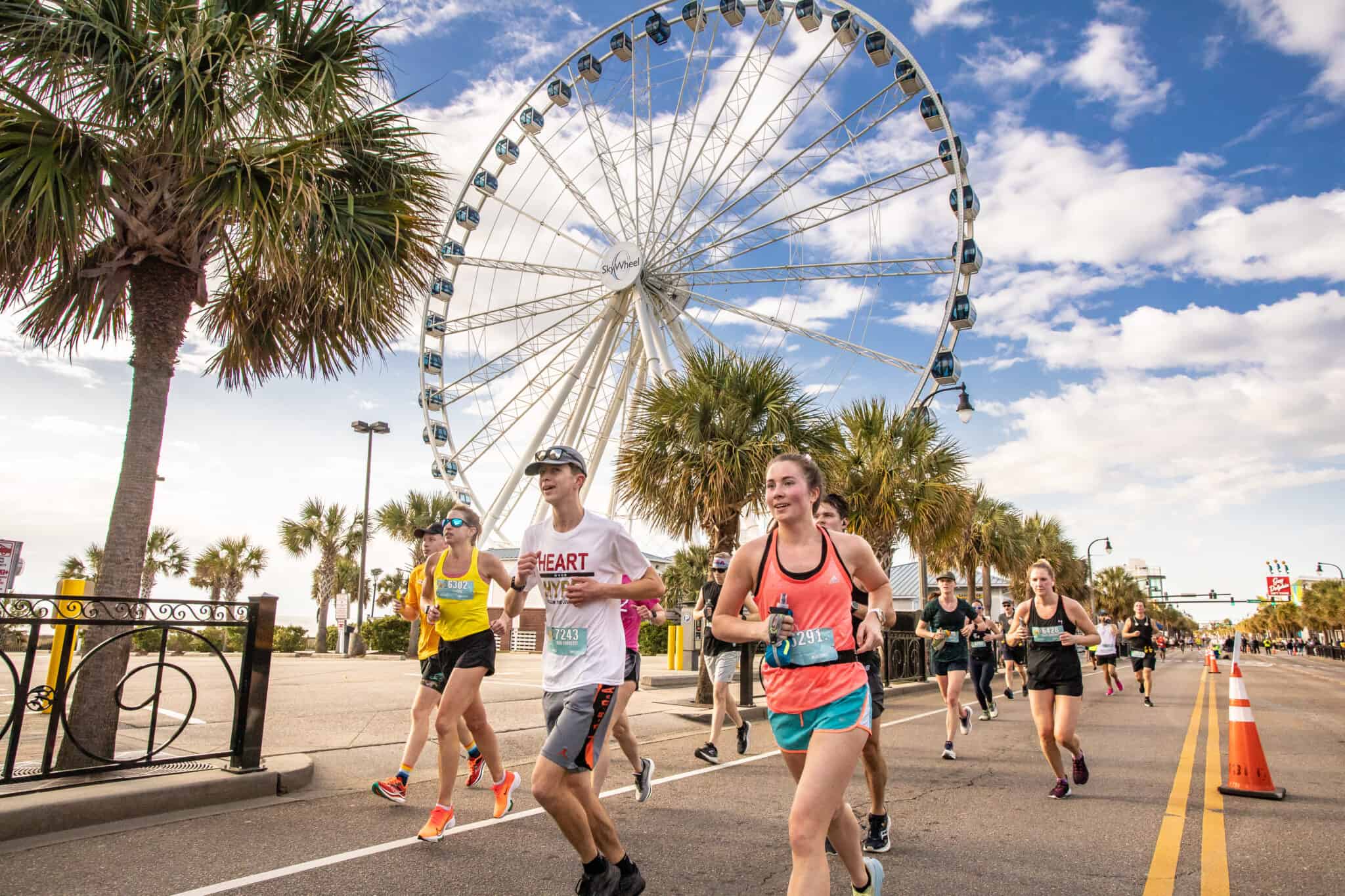 Myrtle Beach Marathon on March 2, 2024
While March's high average temp of 64 degrees may be a little chilly for a day in the waves at Myrtle Beach, it's perfect weather for running a marathon. Before the South Carolina town turns into a spring break hot spot, it hosts a breezy beach-side marathon. The flat course runs parallel to the coast in a long loop without many hills to get in your way and plenty of cool winds coming in from the ocean to keep you from overheating. Myrtle Beach is an excellent marathon for first timers with plenty of crowd support to pump you up without being as overwhelming as larger races like the New York City Marathon. Once you're done you can take a relaxing ride in the Ferris Wheel and wolf down a funnel cake. Our pick for one of the best spring marathons you can run all year in South Carolina.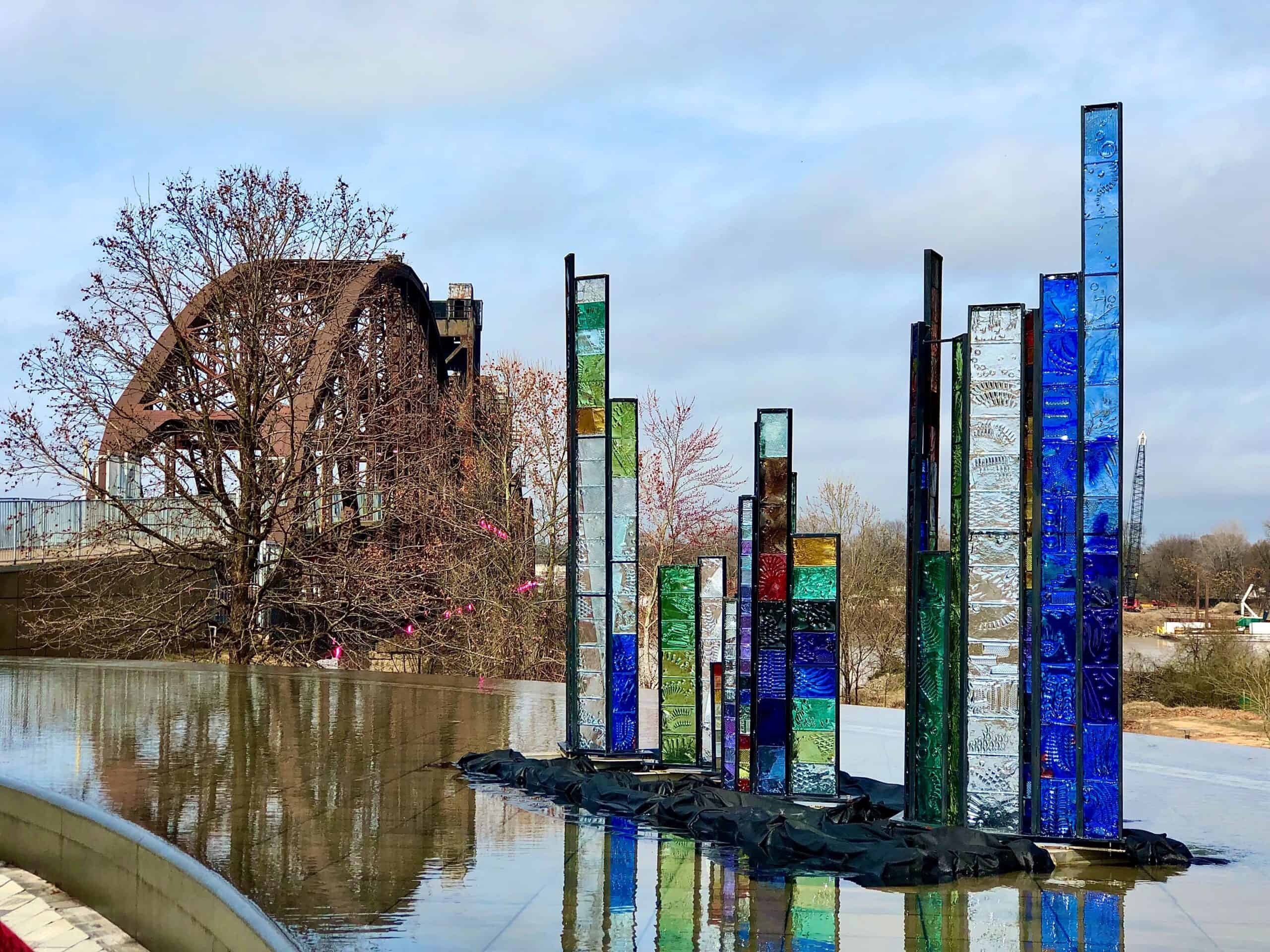 Little Rock Marathon on March 3, 2024
For some reason, most race organizers opt to keep things simple and straightforward, shying away from anything too out of the ordinary. The Little Rock Marathon has taken the opposite approach, trying to make their race as entertaining and spectacular as possible. To start, each year's race is given a theme that is worked into the branding of the event and runners are encouraged to dress in theme-related attire. The 2024 theme is dinosaurs so expect plenty of Jurassic Park hats and tees on racers. They're also known for giving out some of the biggest, most extravagant finisher medals in the business. They're debuting a new course in 2024 which is a qualifying race for the Boston Marathon, so if you're looking for a qualifying time, you might be better off going for a known entity, but if you're looking to have fun, Little Rock is the race for you.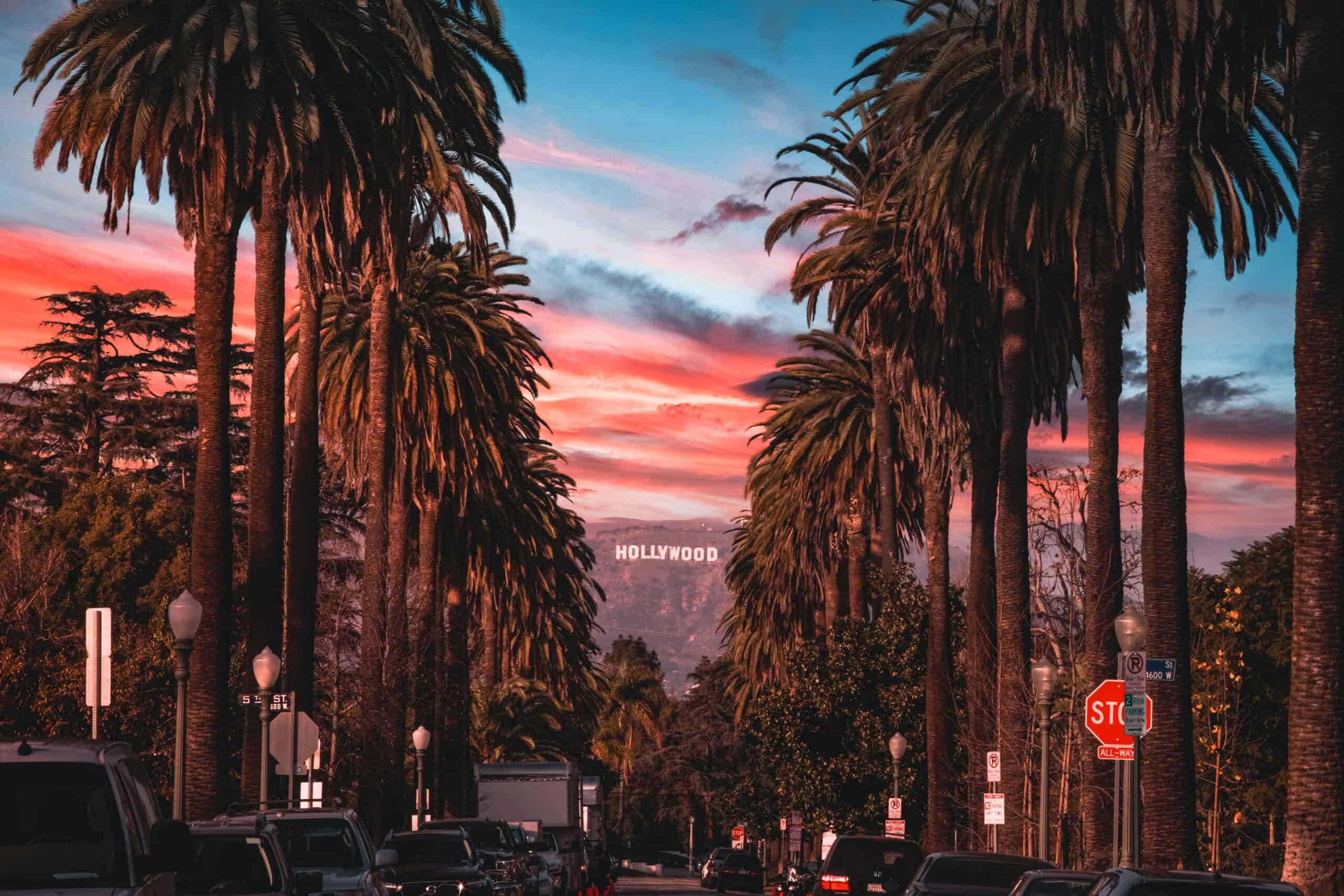 Los Angeles Marathon on March 17, 2024
While the Los Angeles Marathon doesn't get as much attention as the New York, Boston, and Chicago marathons, since it's not a World Major, it still ranks as one of the best city marathons in the USA and now one of the best spring marathons in 2024. Los Angeles' sprawling landscape suits the marathon perfectly as it provides runners with numerous distinct neighborhoods to run through and landmarks to look at. Starting at Dodgers Stadium, the point to point course takes runners along iconic LA locales like Rodeo Drive and Hollywood Boulevard before finishing on Santa Monica Boulevard. With plenty of celebs running their hometown race each year, you could also end up running alongside your favorite stars. If you won't be ready for a marathon by March, consider a Los Angeles half marathon.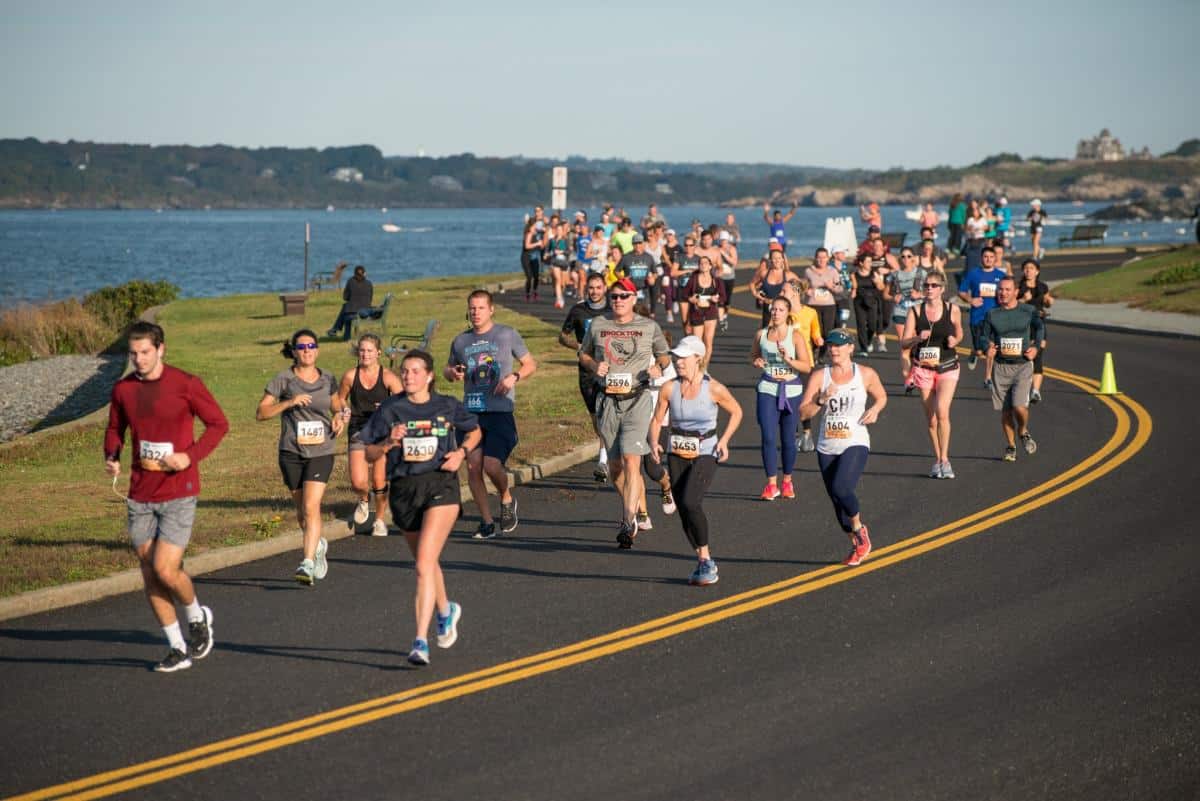 Newport Marathon on April 13, 2024
Newport, Rhode Island is kind enough to let runners decide whether they'd like to run a marathon there in the spring or the fall. While the two races are put on by different organizations, their courses are very similar and both provide views of Newport's beautiful mansions, windswept beaches, and rocky coastline. The spring race, however, has the distinction of being timed to the city's lauded daffodils blooming. Take in the flowers while you criss-cross the city and take plenty of pictures with them post-race. The finisher festival offers runners plenty of treats including pizza, which you'll need after taking on the hilly course.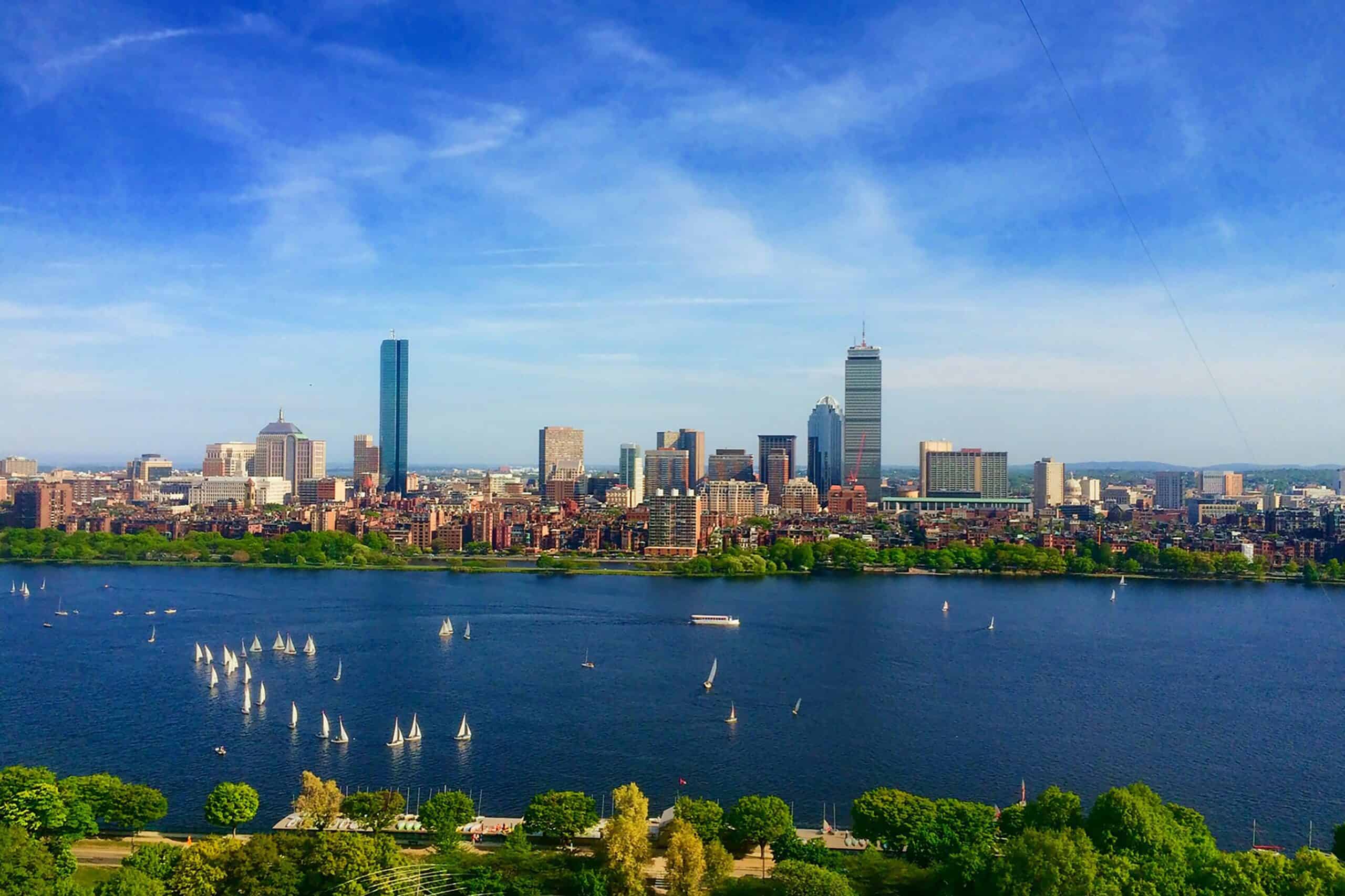 Boston Marathon on April 15, 2024
THE spring marathon in the United States is Boston. It is after all the most prestigious marathon in the world. The historic point-to-point course starts 26.2 miles outside of Boston and slowly winds its way downtown, passing through a dozen Massachusetts towns and by hoards of cheering fans on its way to the finish line. Unfortunately, Boston is perhaps the one marathon that is harder to get into than it is to run. Those wishing to compete in this bucket list event must either qualify with a blisteringly fast time in a Boston qualifying marathon or raise a large sum of money for a charity bib. When you cross the finish line on Boylston Street, however, it will all be worth it.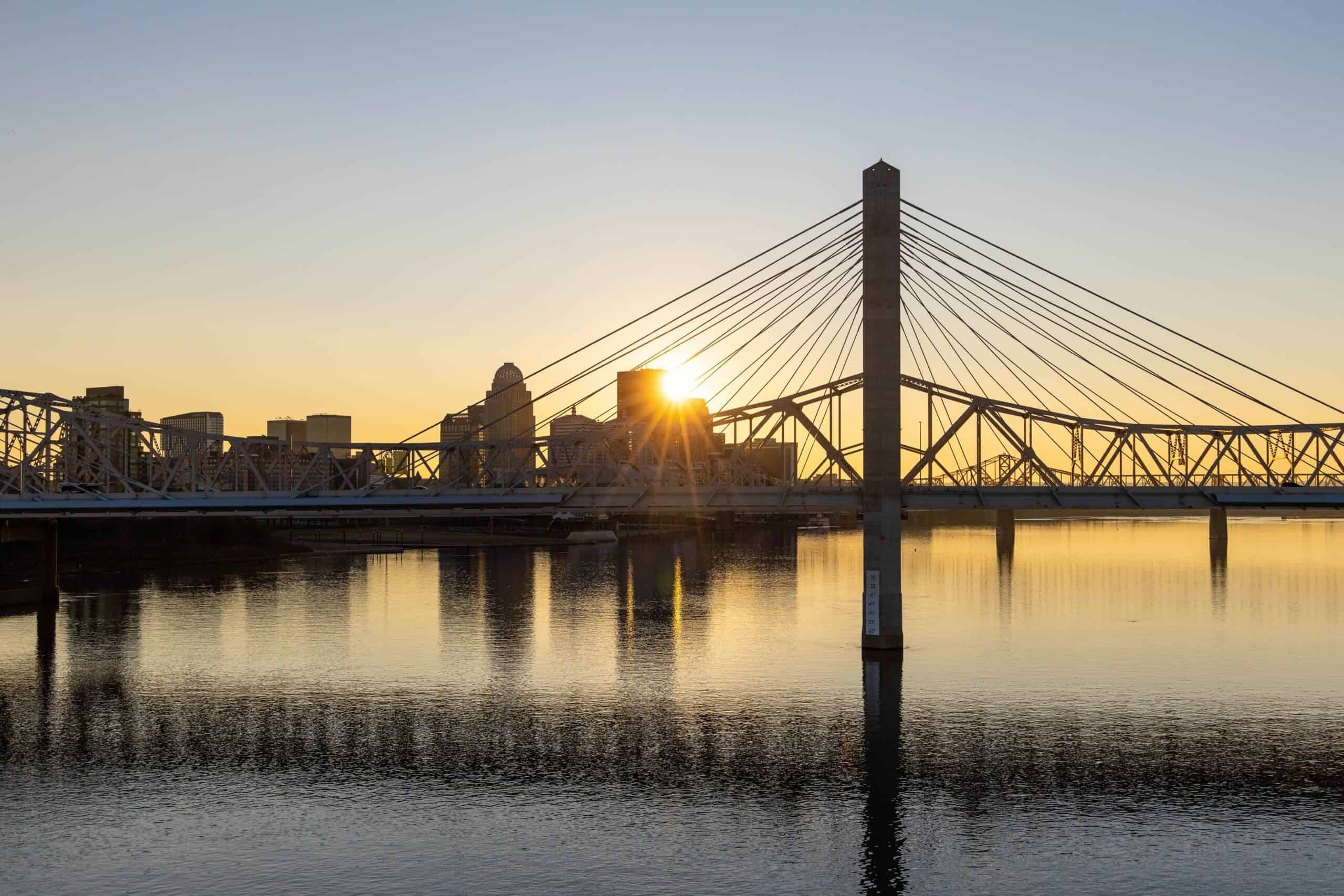 Kentucky Derby Festival Marathon on April 27, 2024
The horses aren't the only ones racing through Churchill Downs these days. Joining the elite three-year-old thoroughbreds are the entrants of the Kentucky Derby Festival Marathon, run a week prior to the famed horse race. Capitalizing on the popularity of the equestrian event, Louisville has opted to host a marathon that winds its way through the city, including a pass through the home of the Kentucky Derby. Turn your marathon into a whole vacation and stick around for a whole week's worth of events leading up to a single lap around the track. Enjoy watching the horses and sipping on a mint julep. Just don't forget to pack a massive hat along with your running shoes.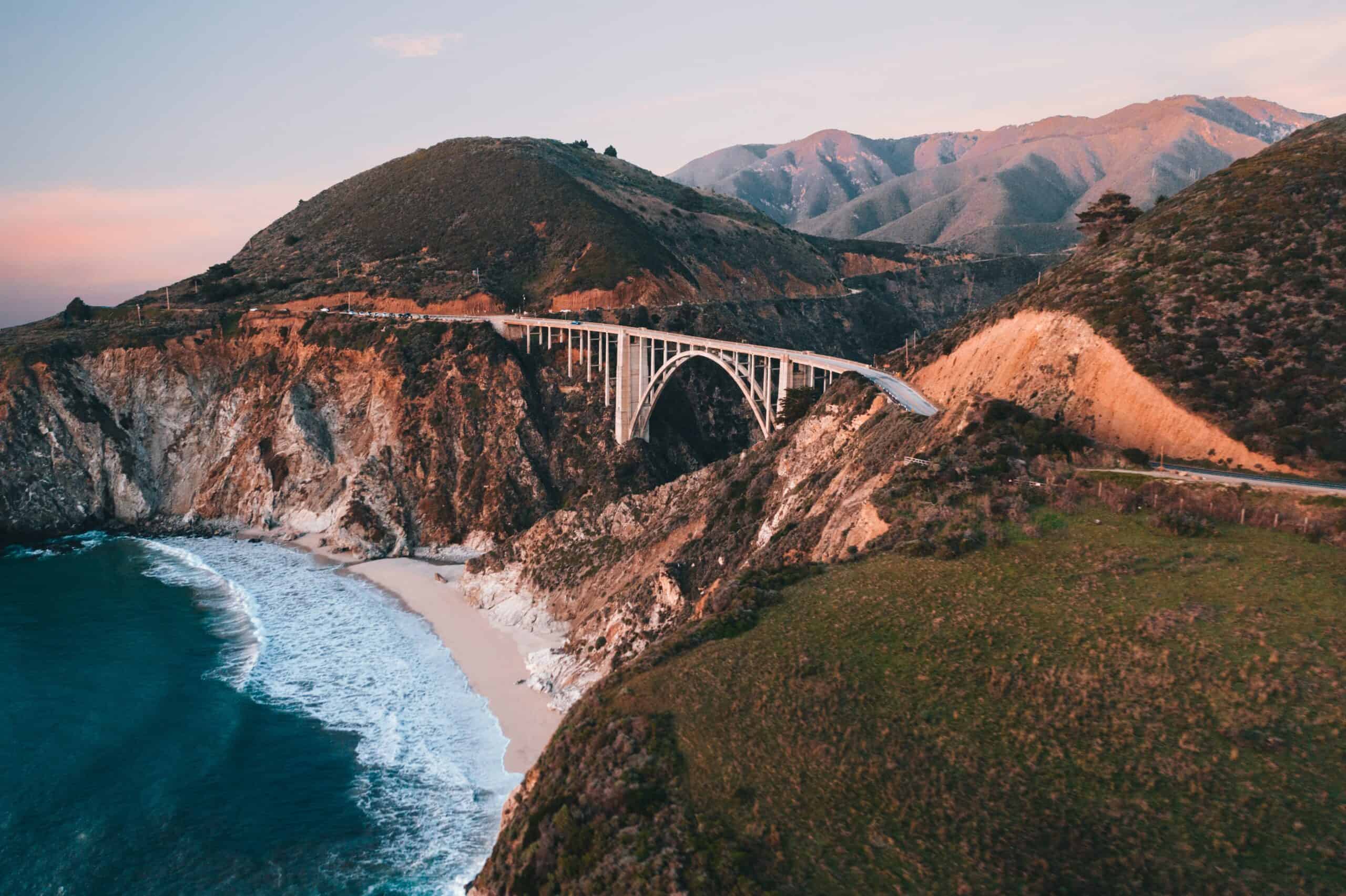 Big Sur International Marathon on April 28, 2024
The Big Sur International Marathon is routinely ranked among the most gorgeous in the United States, and even a quick look at the race's website will show you why. The race traces California's famed Highway 1 on its way from San Francisco to Las Angeles along the Pacific Ocean. Runners will not only get views of the crashing waves and rugged coastline, but also California redwoods and mountain vistas. Perhaps the most impressive views come when runners cross the instantly recognizable Bixby Bridge. You'll have to resist the urge to stop and stare in awe.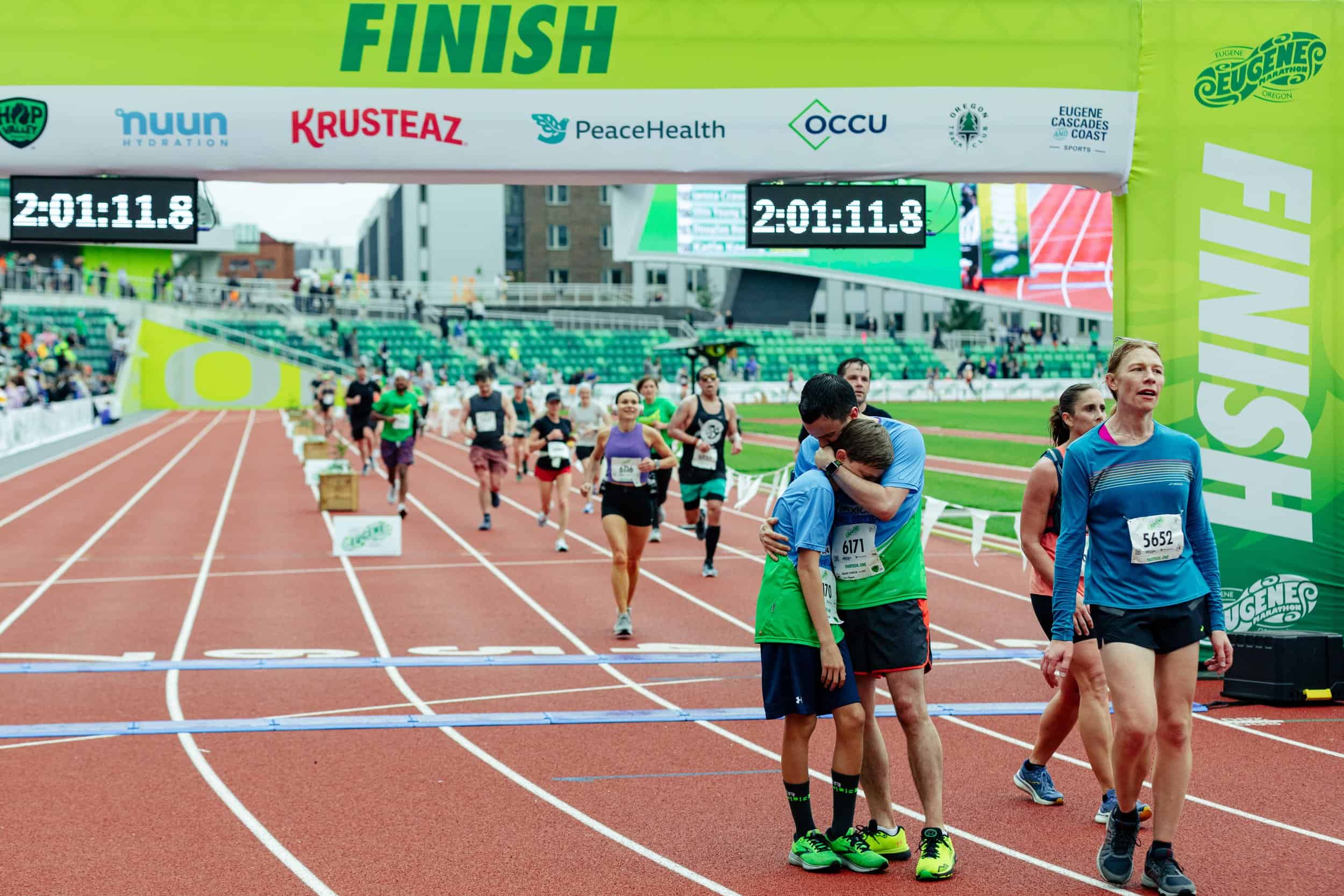 Eugene Marathon on April 28, 2024
You may think that someplace like Seattle or Portland might have a larger marathon, but the biggest marathon in the Pacific northwest is actually Eugene's. That means you'll have plenty of runners to keep you moving, plenty of cheering spectators to pump you up, and plenty of support from race volunteers from start to finish. With a flat marathon course, Eugene is a nice option if you're trying to Boston qualify and the back half of the race traces the Willamette River, providing runners with plenty of pretty natural landscapes to take in as they race towards the finish. If you're looking for a PR, this is the place to do it. It's also a great race for beginners.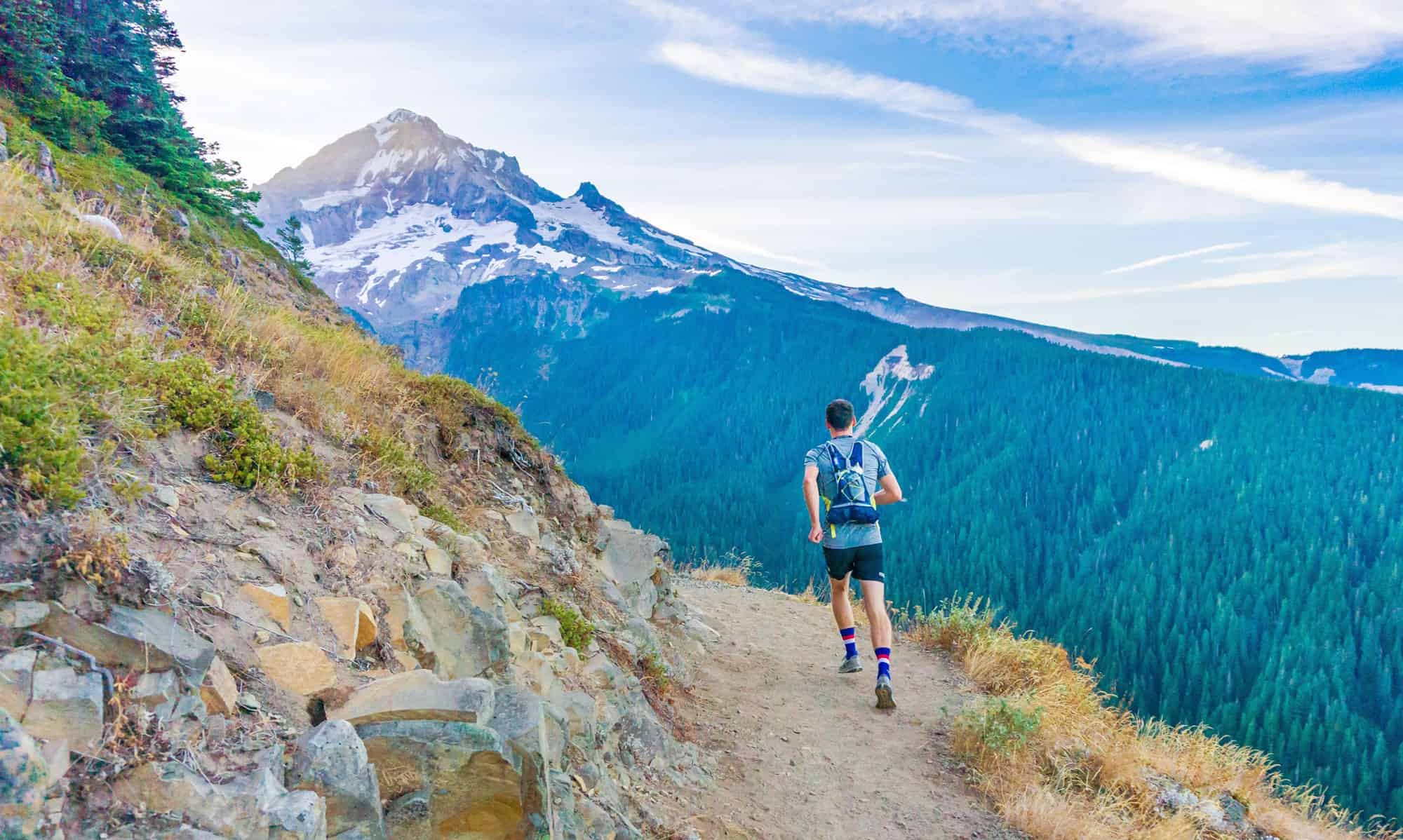 Colorado Marathon on May 5, 2024
If you're looking to qualify for the Boston Marathon, another appealing option is the Colorado Marathon, hosted each year in Fort Collins, a town to the north of Denver. The point-to-point course starts in the mountains and proceeds into town on a net downhill course that gives runners the luxury of mostly running on a gentle downhill slope. 18% of finishers qualify for Boston, which are pretty good odds, and you can avoid the dreaded uphill stretches that many courses can't avoid. Plus you're running through the Rocky Mountains. THE VIEWS!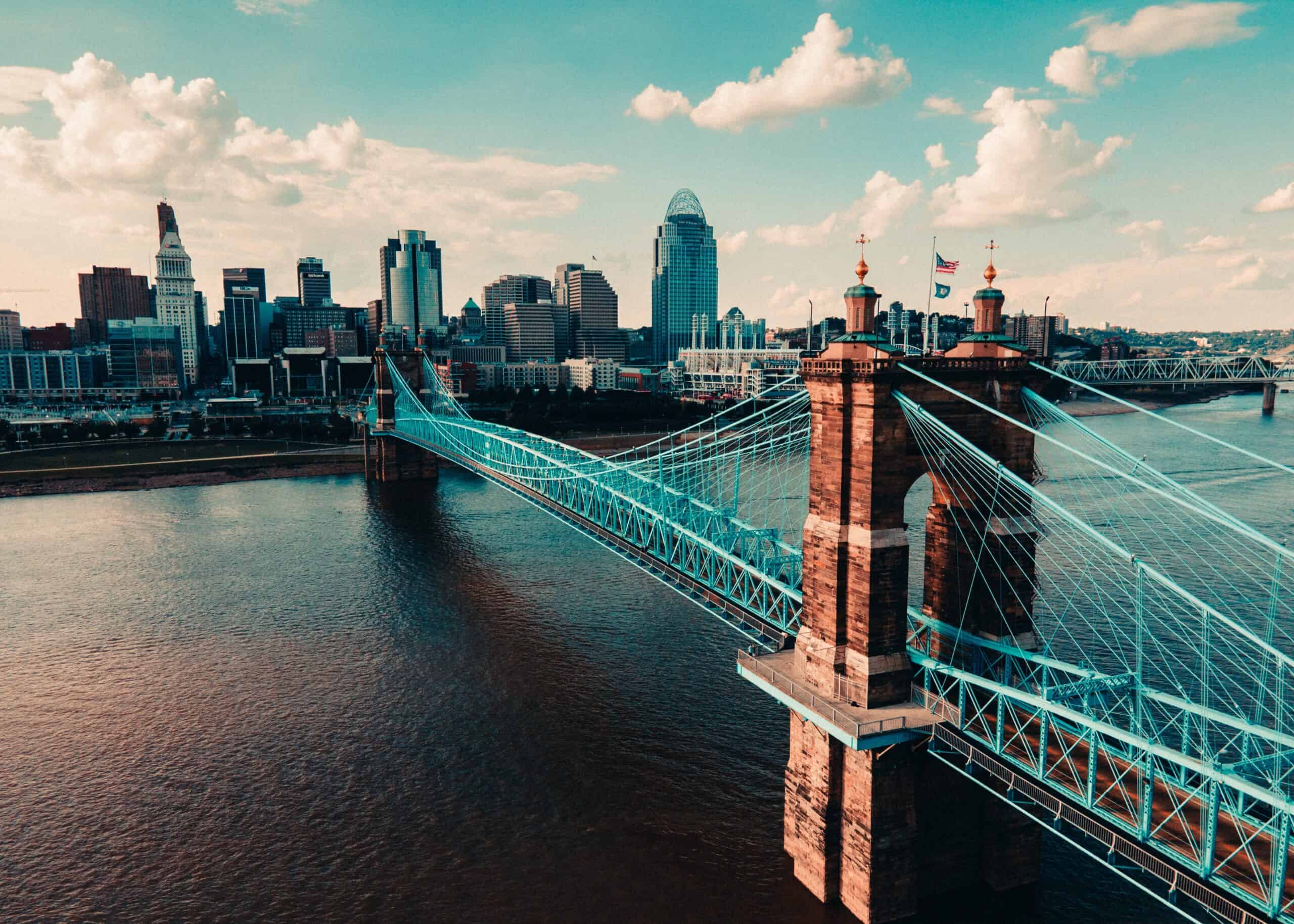 Flying Pig Marathon on May 5, 2024
Did you know that Cincinnati, Ohio used to be a hub for hog farmers? Neither did I, but the creators of the Flying Pig Marathon certainly did when they were naming the race. One of the largest marathons in the midwest, Flying Pig sends runners on a loop of "Porkopolis" as they race to the finish line. Set along the Ohio River, Cincinnati also happens to border Kentucky and marathon runners cross the river twice with a brief stint across state lines. And it only feels right that to celebrate your 26.2, you nab one of the town's famed pulled pork sandwiches.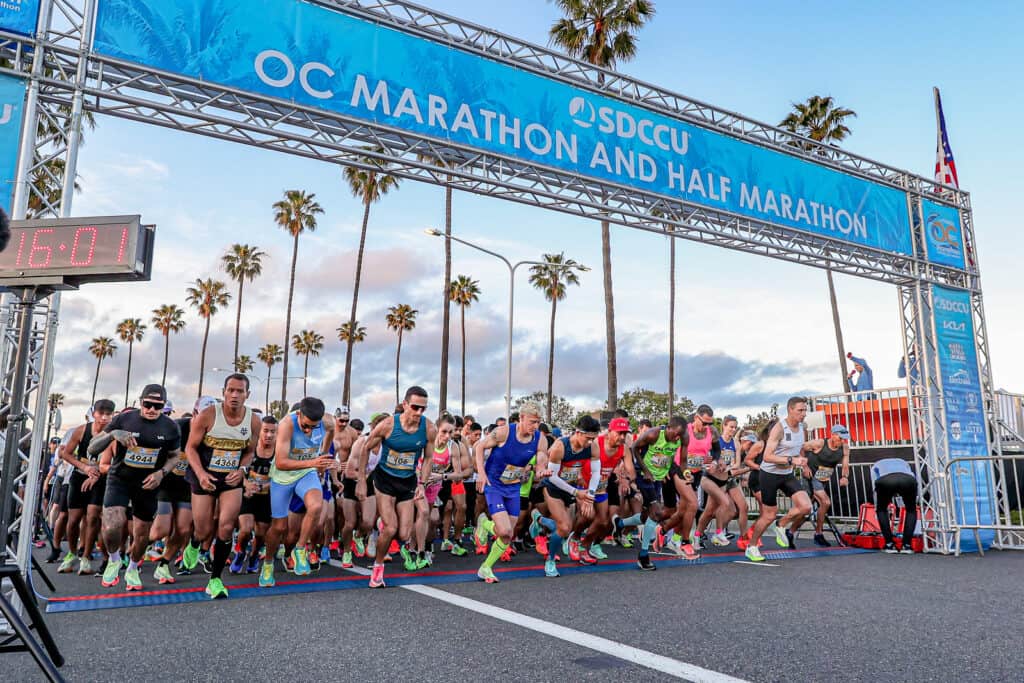 The OC Marathon on May 5, 2024
This year marks the 20th anniversary of the OC Marathon. That's two decades of pristine running excellence in Orange County. The OC Marathon, we believe, has one of the most scenic marathon courses in the United States. It's also been rated as one of the top 20 fastest marathons in California. With more than 20,000 participants, the OC Marathon is a mostly flat course with spectacular cliffside views of Corona Del Mar State Beach, the Newport Bay Estuary Reserve, and the neighborhood streets of Orange County. The race is pulling out all of the stops for this year's anniversary race – not worth missing. Year after year, this makes the list of one of our favorite and best spring half marathons you can find.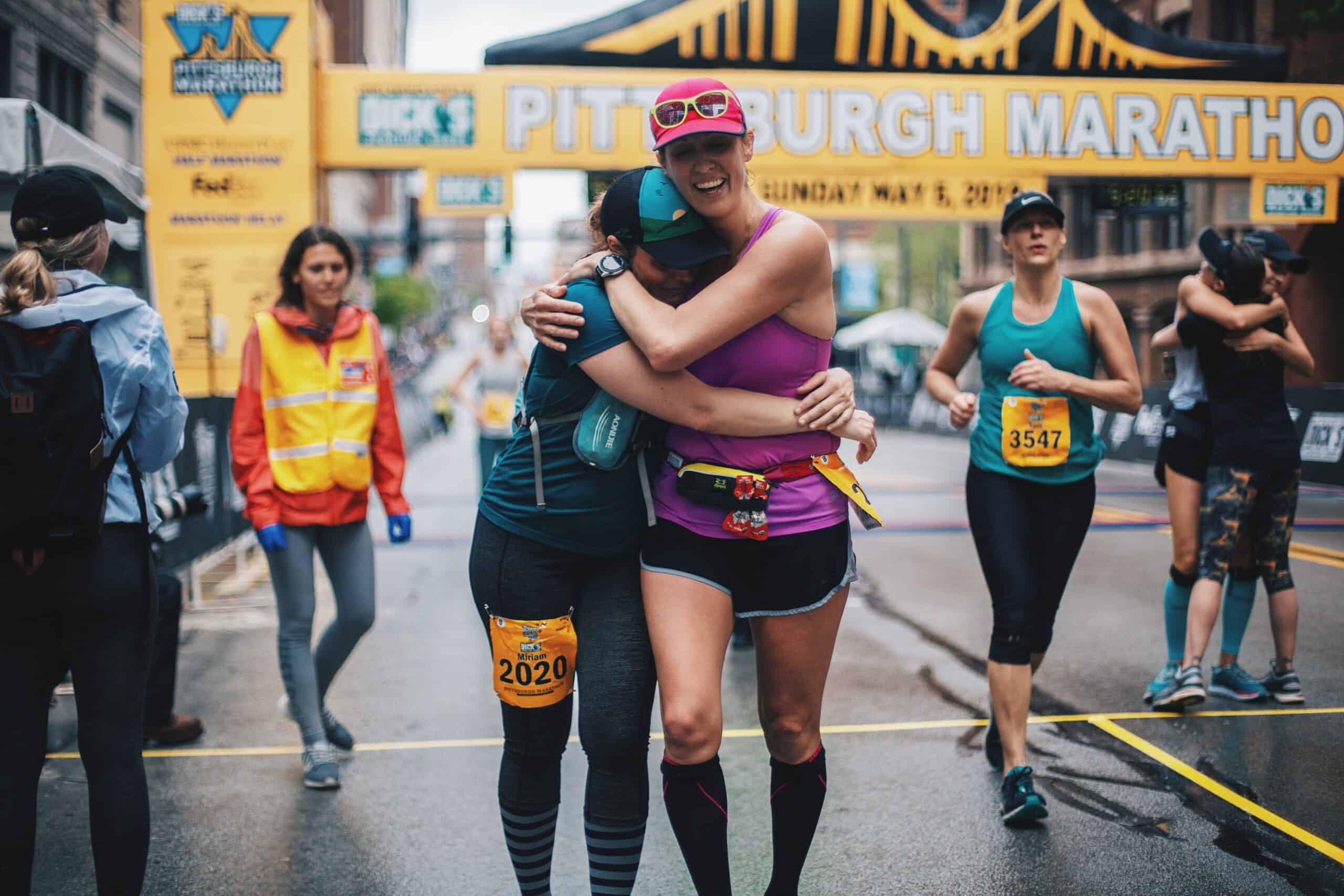 Pittsburgh Marathon on May 5, 2024
If you're looking for an easy fast course keep on scrolling, but if you're looking for a running adventure through one of America's most unique cities, then sign up for the Pittsburgh Marathon immediately. Starting and ending downtown, the course loops the city, sending runners through Steel City's distinctive neighborhoods, over all three of the city's rivers, across their famed bridges, and up and down plenty of hills. Mercifully the course isn't as hard as it could be, but rolling hills abound. After you finish head to Primanti Bros., Eat'n Park, or Sheetz for some of Eastern Pennsylvania's most delicious grub.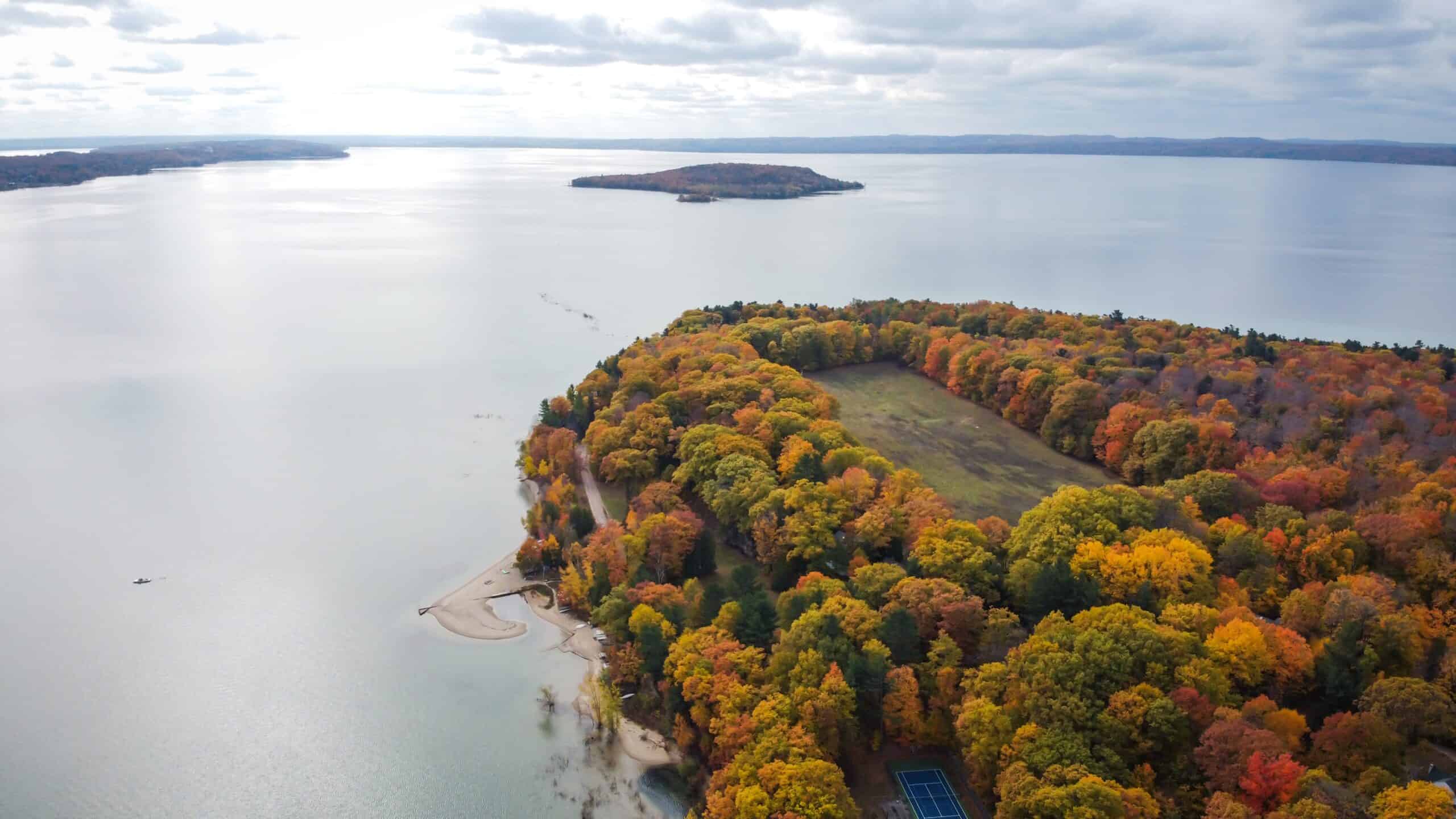 Bayshore Marathon on May 25, 2024
As we head into summer, finding a cool marathon can be nearly impossible, thankfully the Bayshore Marathon in northern Michigan lets runners bask in the breezes off of Lake Michigan (or technically the East Grand Traverse Bay). With a flat and fast course, Bayshore has become popular with those trying to qualify for the Boston Marathon and an out-and-back course gives runners a clear sense of what awaits them in the back half of the race, because they've run it in the front half. Set at the end of the spring racing calendar, Bayshore is also a nice safety race for those trying to Boston qualify. If you don't quite hit the time you need in a March or April race, you can make a second attempt here.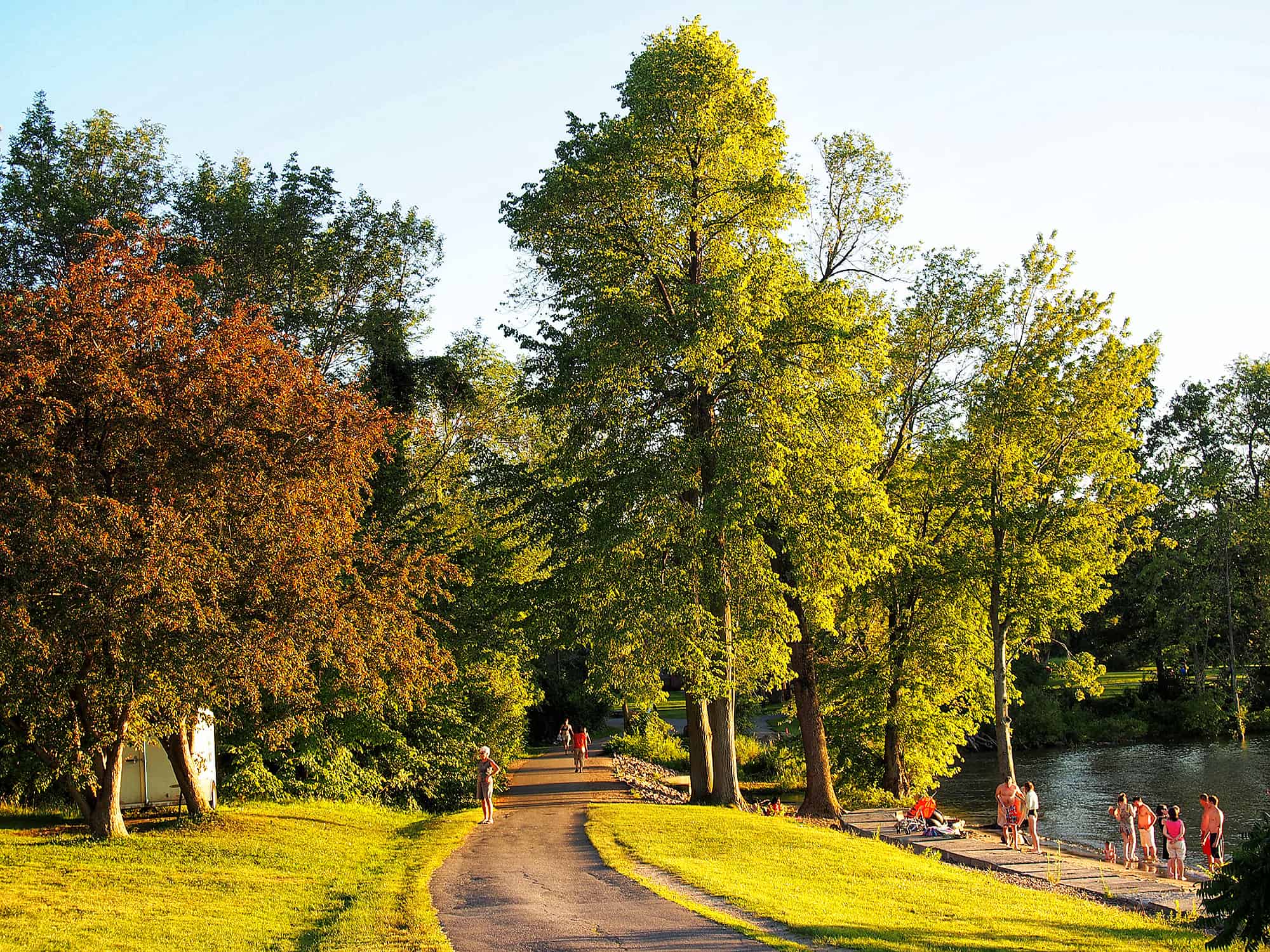 Vermont City Marathon on May 26, 2024
If you want a marathon with plenty of small town charm but the organization of a big city race, then Burlington's marathon is your best bet. From the marathon relay teams sponsored by local businesses to the Vermont drag queens cheering you down Church Street, everything about Vermont City feels homey in the best possible way. There are maple syrup shots for adventurous runners and popsicles handed out in the last miles along Lake Champlain. Local music acts line the streets and Ben & Jerry's is handed out at the finish line. Despite a few nasty hills, the whole race feels like a party.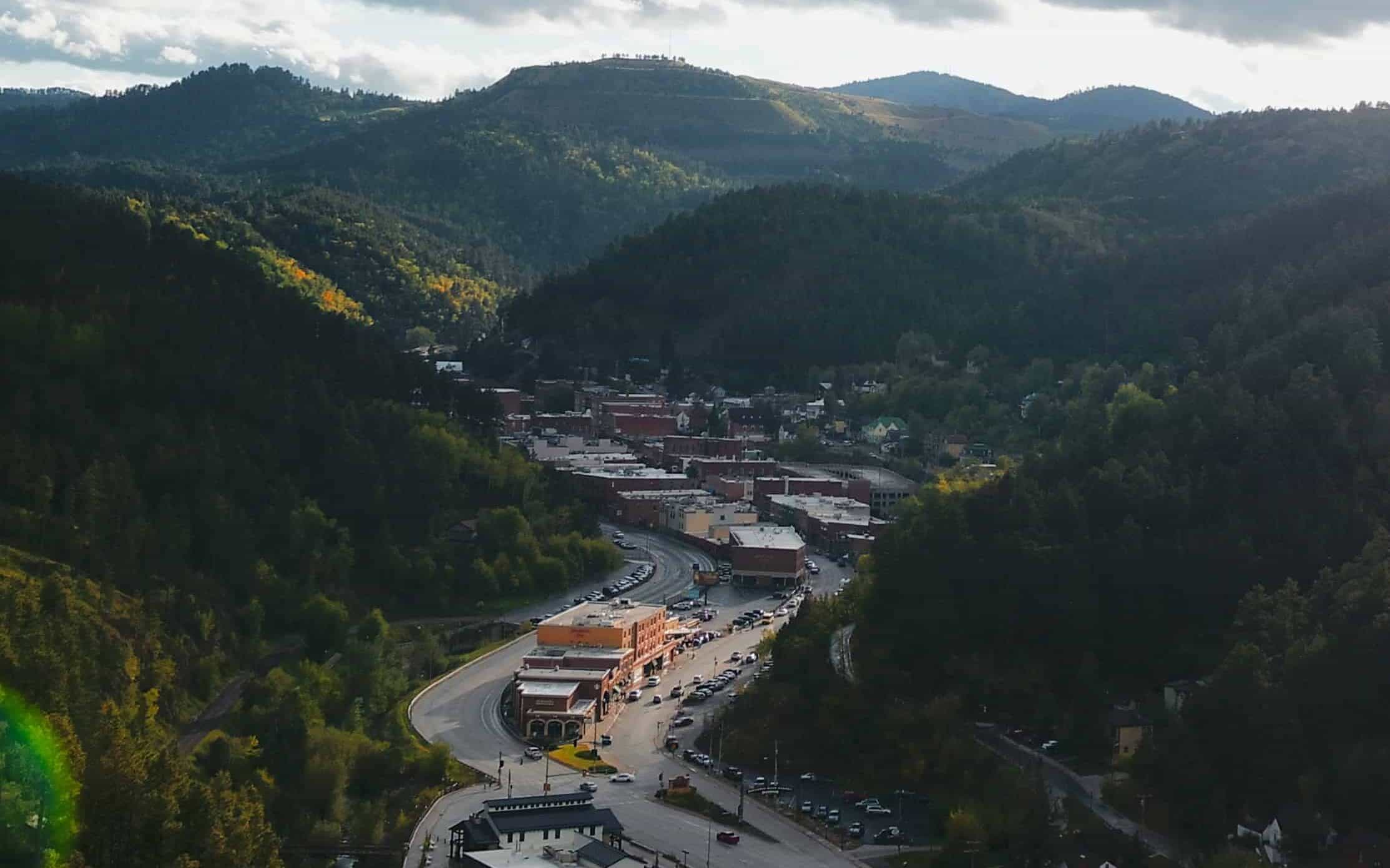 Deadwood Mickelson Trail Marathon on June 2, 2024
While the other marathons on this list are all road races, this hidden gem in South Dakota has runners mostly racing on dirt and gravel. If you're nervous about windy trail runs on narrow paths through the forest, however, this is a nice happy medium. While you'll get plenty of nature on this secluded path, it's not quite so remote that you'll worry about getting lost. Plus there are plenty of aid stations so you won't have to carry your own fuel. The first half of the race is mostly uphill, but around the halfway point you'll start heading downhill and its all smooth sailing from there.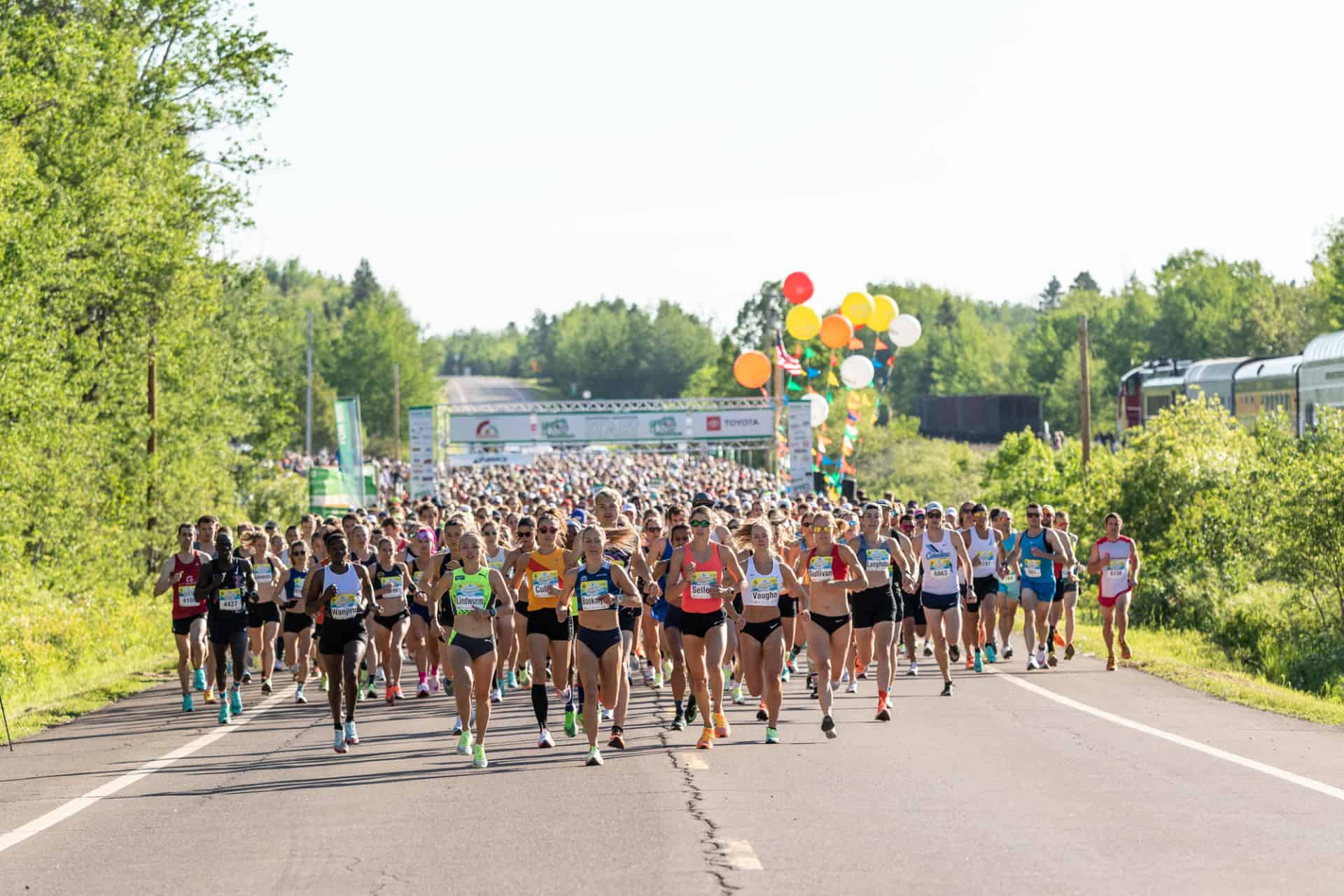 Grandma's Marathon on June 22, 2024
If you've never heard of Duluth, Minnesota, that's probably because it's a city of less than 100,000 people in a remote corner of the midwest. Tucked along the coast of Lake Superior on the Wisconsin/Minnesota border, Duluth is a port city that just so happens to host an extremely popular marathon each June. The point-to-point course along the coast provides runners with a flat, fast course and sits pretty on the calendar as one of the last opportunities to qualify for Boston before the summer heat kicks into full effect. Getting to Duluth can be a little bit of a trek, but if you're running marathons, you're probably looking for a bit of an adventure right?